Here's why you need not go to your bank
What is the fastest thing you can do in 2 minutes? Cook your favourite cup of noodles or switch on your computer?
Well, what if we say you can open a fresh bank account from scratch in less than 2 minutes - just 90 seconds to be precise.
Banking? Wait! Are we talking about tremendous paperwork, signatures until you twist your wrist, safeguarding cheques, memorising multiple passwords or waiting for the one-time password?
It is time to wipe out the conventional image of banks and replace this with digibank from DBS, where you can open a bank account faster than you can make a cup of tea.
With the launch of this mobile-only bank, using the mighty old pen, filling in paper slips to transfer money to your mom or cutting a cheque leaf to pay the rent are things of the past. There aren't any papers required, not even to note down one-time passwords.
No OTPs too? Yes, we reiterate no OTPs are needed.  If you are fretting about the security, then it's time to put the fears to rest right away. A dynamic inbuilt security feature ensures authentication is automatic once you register your device.
Rubbing your eyes in disbelief and thinking it is only for the uber rich who can stash all their wealth in the account? You are mistaken again. digibank unshackles you from the clutches of minimum account balances and restrictions on cash withdrawals at automated-teller-machines (ATMs). You can keep as little as Re 1 in your account and you wouldn't have to give the closest ATM a miss to avoid unnecessary charges. Take your pick from any of the 2 lakh plus ATMs around the country and withdraw at ease.
And if you wish to beat your friends hands down on who earns the most on their savings bank account, digibank – which offers 7% interest on the account balance – is your way to do it.
We aren't talking about things dreams are made of. The growing ubiquity of mobile phones, riding on the back of social infrastructure in the country has made it possible for DBS to move beyond the brick-and-mortar structure and thus pass on the benefits to end users – the account holders.
Elaborating on how tremendous savings with a host of value-added features were possible, Piyush Gupta, CEO of DBS, says, "We have been able to streamline our technology that is robust, reliable and works efficiently in multiple domains, both geographically and functionally. For the past couple of years, we have been using our technological strength and marrying it with the way humans think to create human-centred designs."
Piggybacking on this technology, DBS has been able to swiftly offer digibank account holders rewards and deals on the go, while they shop, dine at their favourite restaurant, avoiding the necessity to sift through hundreds of deals.
Asked how DBS has been able to make the mobile-only model work, Gupta says, "The unique public infrastructure available in India in the form of Aadhaar enabled e-KYC framework, e-signatures and digital locker along with the Unified Payment Interface enables a high level of digitisation. Leveraging this architecture, we have created digibank, which allows you to live more and bank less."
You would surely have jumped out of your bed after reading this, but you need not step out of it to open the account. All you need to do is download digibank on your mobile phone, key in your Aadhaar and Permanent Account Number. While at the café, you can also verify your Aadhaar at the biometric devices station across 500 locations, initially.
So, go to your favourite spa, play the game that you always wanted to and live your life and strike banking off your 'To-Do' list with digibank on your Smartphone.
While you are dining, if you exceed your set food budget limits, the Intuitive Budget Optimizer would warn you too ensuring you never run out of money.
So, throw away your pens and papers and un-bank it with digibank.
This is a sponsored post.
World
Lebanon is one of only 16 countries in the world with no pension scheme for private sector workers in case of old age, disability and death, according to the ILO. The national social security program covers only 30 percent of the labor force, mainly giving one-time payments at retirement, and is dangerously underfunded.
World
Bitcoin: El Salvador embraces the cryptocurrency but not at the cost of US dollar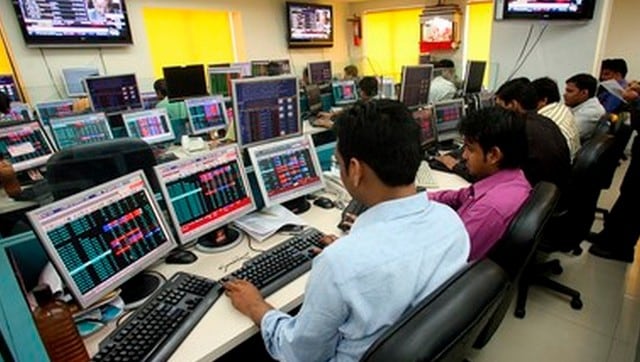 Business
The BSE index was trading 596.78 points or 1.14 percent lower at 51,747.67, while NSE Nifty tumbled 175.35 points or 1.12 percent to 15,508