Health insurance for those in 30s: Responsibility matters
At the end of the day, it's a single decision of buying a health insurance that takes care of all your responsibilities towards your loved ones.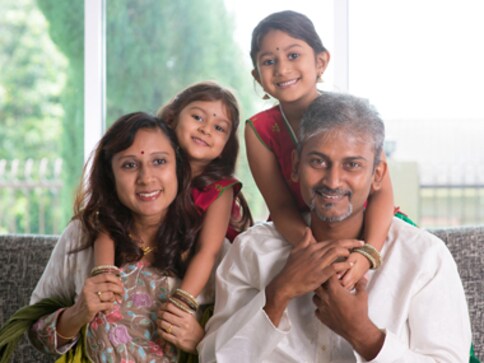 Learn from Rajesh!
The 33-year-old software engineer got a call during work during his late night shift—his father had collapsed with a heart attack.
He immediately rushed to the hospital. Unfortunately for him, this hospital was not part of the network of hospitals that accepted his Group Health Insurance's cashless service. So, he had to pay a deposit of Rupees 50,000. Only then did his father get treated.
Secondly, this was just after he paid his life insurance premium. So, that along with the hospital deposit meant he barely had Rupees 10,000 left in his bank account.
To pay for the rest of the bills, Rajesh had to dip into the money he had painstakingly saved for his new house's down payment. The total bill went up to Rupees 4.5 lakh—his Group insurance only offered Rupees 2 lakh cover. As a result, Rajesh had pay from his own pocket and delay booking the house again.
If only he had opted for an additional Family Floater Health Insurance, costing Rupees 25,000! He could have avoided all this trouble if he had not relied completely on his company insurance.
It's often the small mistakes that blow up in life. Similarly, it often takes small steps to fulfill your responsibility.
Here's how a health insurance from companies like ICICI Lombard can help you fulfill your duties towards:
Your child
Health is the biggest concern during and after pregnancy. Every second matters. From the time you conceive a child till the moment it breathes for the first time, you are bound to be worried. And this only compounds once you bring the child to this world. Taking care of a precious life is no joke. Your doctor is most likely to be on your phone's speed dial!
Your finances need such support too. What would you turn to in the case of medical emergencies? One solution: Health insurance—your financial speed dial. It takes care of all your needs.
To-be-mothers can opt for a Maternity cover that ICICI Lombard offers. You can even buy a special insurance for your child. Alternatively, you can expand your family plan to secure your child's health.
Your parents
If the 20s are all about freedom and the first learnings of adulthood, then the 30s can be described with one word: responsibilities. Especially towards your parents. This is the time when you start to see your parents getting old. The frailty of human life kicks in. Every day, you notice your parents lose a little more of their youthful energy.
This is the best time to opt for a senior citizen health insurance for your parents. Be ready for any eventuality. Remember, insurance becomes costlier with time. So it's better—and cheaper—to get your parents covered well in advance than buy a policy later.
Also, consider getting add-ons that cover certain specific illnesses that may otherwise not be covered by a health insurance policy.
Yourself
While performing duties towards your loved ones, it's natural to forget to take care of your own self. But you can only take care of others if you are healthy. So don't underestimate your own needs. Especially in today's time, when stress and changing lifestyles increase the chances of health issues in your youth.
Besides, it's better to start early. You can save much on health premiums AND tax too! And opting for policies like a Complete Health Insurance can be your first step in this direction.
Benefits of health insurance
When you opt for a health insurance, here are some of the things you benefit from:
1.Cashless treatment: Don't worry about a money deposit at the hospital before getting admitted. It's all taken care of! Just flash your health insurance card at the network hospital.
2.Safe bank balance: Your medical bills are not likely to deplete your bank balance when you have a health insurance. Just make a claim and see the money flow back in your account.
3.Family coverage: One, two or even five members—your entire family can now be secured, and at the fraction of the cost too! Family plans are often cheaper than multiple individual plans.
4.Peace of mind: In the case of a medical emergency, you can have one less worry—medical bills. You need not worry about gathering the funds. Just focus on the treatment.
At the end of the day, it's a single decision of buying a health insurance that takes care of all your responsibilities towards your loved ones. That's all.
This is a sponsored post.
World
The US Department of Justice has charged 48 people in Minnesota for stealing $250 million from a federal program designed to provide meals for needy children during the coronavirus pandemic
World
It's a farcical exercise that was held by extremist & radical elements in Canada. Matter was taken up with Canadian authorities. We find it deeply objectionable that politically motivated exercises are allowed in a friendly country, said Ministry of External Affairs spokesperson Arindam Bagchi
India
From the what to the how is the hard part that needs to be calibrated and understood before it is flawlessly executed