HCL says no top management changes, stock stabilises
These management rumors could have been fueled after Nayar, vice-chairman and CEO of the company, sold 27 lakh equity shares amounting to Rs 134 crore on 7 June.
HCL Technologies has clarified to the Bombay Stock Exchange (BSE) that there is no change in the top management.
"As a onetime exception to our stated policy of not responding to speculations and rumors, HCL Technologies confirms that Mr. Vineet Nayar is and will continue to be the Vice-Chairman and CEO of the Company and there is no change in the same, " said the company in a press release.
The stock had fallen 5 percent yesterday after a Times of India report said that the Shiv Nadar promoted software services provider was heading for a management shuffle. According to the report, Nayar was on his way out and would be replaced by Anant Gupta, who is currently the president of infrastructure services. In fact, the report went a step further to say that many other senior officials were also in the process of quitting.
These rumors could have been fueled afterNayar, vice-chairman and CEO of the company, sold 27 lakh equity shares amounting to Rs 134 crore on 7 June.
AMorgan Stanley report dated 10 June also indicated a management change.
"In our view, Anant Gupta of Infrastructure is likely to take a bigger role in the day-to-day operations at HCL Tech and CEO Vineet Nayar may be delegating some of his key responsibilities to Gupta. Reporting lines for some key managers reporting to Nayar appear to have changed recently. We also believe that Mr. Nayar may not be as active in reviewing business plans for the coming year as he has been in the past".
The stock wasup 0.5 percent at Rs 471.7 per share.
Find latest and upcoming tech gadgets online on Tech2 Gadgets. Get technology news, gadgets reviews & ratings. Popular gadgets including laptop, tablet and mobile specifications, features, prices, comparison.
Investing
Infosys' poor show impacted other information technology shares as well as jittery investors turned bearish about the stock.
Business
The company's consolidated net profit during the quarter rose 5.7 percent on quarter was Rs 1,496 crore, higher than a CNBC-TV18 poll estimate of Rs 1,453 crore. Its revenue was up 2.8 percent at Rs 8,184 crore compared with the estimate of Rs 8,126 crore.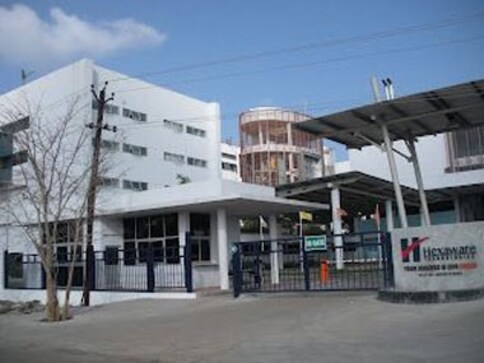 Biztech
Srikrishna is credited with establishing Infrastructure Services business and growing the Lifesciences & Healthcare business for HCL Technologies.<br />