Gifts are not free, but check out these tax-exempt tricks
If you receive a gift whose value exceeds Rs 50,000, it will be clubbed with your income and you will have to pay tax on it
•Do you need to pay tax on receiving a gift?
Happy, thrilled and excited that you've received a gift? Curb your exuberance, because you just might have to pay tax on it. "According to The Income Tax Act ( as well as the Direct Taxes Code, which is likely to come into effect from 1 April, 2012), if you receive a gift whose value exceeds Rs 50,000, it will be clubbed with your income and you will have to pay tax on it," said The Economic Times' Wealth supplement. However, there are some exemptions: for instance, if the total value of the gifts received in a financial year is less than Rs 50,000 or an asset that has been gifted by a relative. Also, gifts received on your marriage or assets bequeathed through a will are tax-exempt. Read more here.
•Should you invest in index funds or index exchange traded funds (ETFs)?
Making the right investment decision is crucial to generate higher returns. Very often, even fund managers might end up making the wrong decision, resulting in losses. So what should an investor do? The Economic Times Wealth supplement answers this question by suggesting passive funds, which not only cut fund management charges but also deliver returns in tandem with market indices. The story describes two types of passive funds -- index funds and ETFs.Click here to read more.
•Get a loan against your public provident fund account (PPF)
Struggling to get a loan? Have you considered using your savings? Mint offers quick guidelines on how you can use your PPF to get a loan. The article explains the procedure of how much money you can get as a loan and at what interest rates. "You can avail a loan amount of up to a maximum of 25 percent of the balance in your account at the end of the second year immediately preceding the year in which the loan is applied for," says the article. To read more, click here.
•Don't leave dividend income idle in bank
Selecting mutual funds can be a tedious task as there are quite a few options on hand. In an article for Business Standard's Smart Investor section, Sandeep Shanbag explains the difference between the dividend and growth options of a fund. If you opt for the dividend option, you can receive dividend income, which can help you in your day-to-day life. Additionally, one can also choose the dividend reinvestment option. To read more, click here.
Entertainment
Tamil Film Active Producers' Association says the imposition of 10 percent TDS on the distribution of cinematographic films has come a ''big shock'' and would impact lakhs of people associated with the film industry.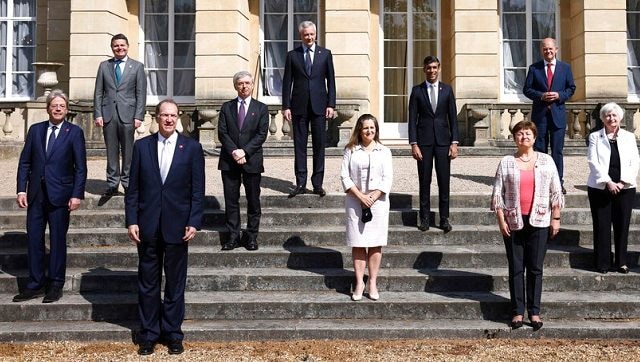 World
The endorsement from the G-7 could help build momentum for a deal in wider talks among more than 140 countries being held in Paris as well as a G20 finance ministers meeting in Venice in July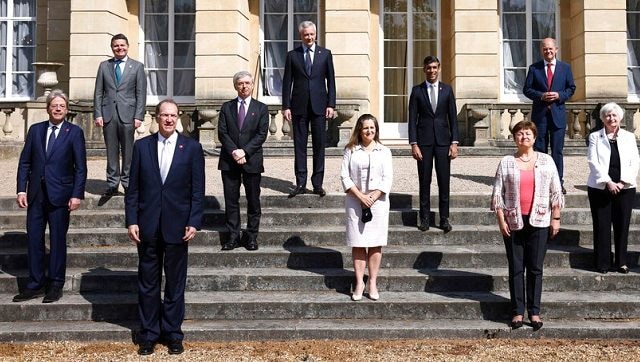 World
Momentum has grown behind the US-led plans to limit the ability of multinationals such as tech giants to game the tax system to boost profits, especially at a time when economies around the world are reeling from the impact of the coronavirus outbreak