Facebook's value slides $10 bn; outlook unclear
Despite Facebook's slide from grace, many analysts still see the stock bouncing back.
Investors wiped $10 billion off the value of Facebook Inc. on Friday, taking the recently listed shares to a new low, after the social network offered no forecast and analysts said mobile investments would put future earnings under pressure.
The 17 percent slide in the shares took Facebook's market capitalization to $48 billion -- half its IPO launch value of $100 billion in May.
The latest slide cost CEO Mark Zuckerberg, the 28-year-old who founded Facebook in his Harvard dorm room, around $2.3 billion, based on his shareholding.
The social network just beat revenue expectations on Thursday in its first quarterly earnings but the company failed to reassure investors about its future prospects.
"Facebook has established itself as an Internet utility but it might take a while for Facebook to gain Wall Street love," Citi Investment Research analysts said in a note.
Investors worried about how the social network would make money from mobile advertising had hoped that the company would signal that revenue growth was picking up.
The shares have shed around 40 percent of their value since the company's ill-starred debut at $38 on 18 May.
They fell to a record low $22.28 in morning trading on Friday before recovering a little to $23.03. It was far and away the most heavily traded stock, with 52 million changing hands.
At least four brokerages, including Barclays Capital, cut their price targets on Facebook stock, although most suggested it was worth much more than current trading levels.
Created just eight years ago, Facebook continues to grow-hitting 955 million active users a month at the end of June-but its shares have slid since its May IPO as investors questioned a valuation of more than 50 times earnings.
Mobile mojo
JP Morgan Securities analysts said the stock could also be under pressure because some early investors will be able to sell shares from 19 August, potentially flooding the market with stock.
But most focus was on the company's mobile strategy, with big questions about whether it can sustain growth as users increasingly access Facebook on mobiles, where it has found it hard to squeeze in advertisements.
Facebook only recently began to offer limited advertising on its mobile platform, so far generating little revenue.
Facebook is investing heavily in improving mobile apps and building a platform on top of which new apps can be built, but so far that has increased capital expenditure but not delivered big gains in revenue.
The company, which competes with established Web companies such as Google Inc and Yahoo Inc , said capital spending more than tripled to $413 million in the second quarter.
"Facebook is in the early stages of an important transition in its (mobile) advertising business that should drive accelerating growth and margin expansion over time," J.P. Morgan Securities analysts said.
The company ended the quarter with 543 million active monthly mobile users, up two-thirds from a year earlier but advertising views lagged user growth. Mobile access now accounts for 57 percent of total users.
The bright spot was that sponsored stories brought in much better rates than traditional ads, allowing Facebook to increase prices by 9 percent, Morgan Stanley analysts said.
A sponsored story is an advertisement that appears on a user's Facebook page and tells the user that a friend "likes" the advertiser.
Despite Facebook's slide from grace, many analysts still see the stock bouncing back.
Six analysts rate the stock a "strong buy," 11 rate it "buy,", 17 rate it a "hold", while one each rate it a "sell" and "strong sell", according to Thomson Reuters' StarMine. The mean price target on the stock is $38.00, suggesting a 71 percent upside to Friday's low of $22.28.
Facebook's woes add to pressure at Zynga Inc , which gets nearly all of its revenue from the social platform's users. Fading fortunes of hit games such as "FarmVille" forced the company on Wednesday to slash its outlook.
Reuters
Find latest and upcoming tech gadgets online on Tech2 Gadgets. Get technology news, gadgets reviews & ratings. Popular gadgets including laptop, tablet and mobile specifications, features, prices, comparison.
News & Analysis
Using the feature will be simple with Twitter users pressing on the record button in the chat of the desired person.
World
Facebook was "largely motivated by PR," wrote Sophie Zhang, who added that "the civic aspect was discounted because of its small volume, its disproportionate impact ignored."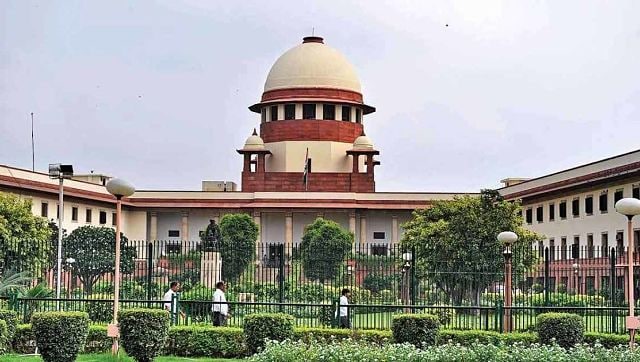 India
This directive comes a day after Mohan filed a plea in the apex court challenging a fresh summons to appear before a Delhi Assembly panel on peace and harmony probing allegations that the social media giant failed to take action against hate speech.