'Everything on your comp could be under a fraudster's control'
Firstpost spoke to Mayur Joshi, CEO, Indiaforensic.com, a company engaged in prevention, detection and investigation of frauds. Joshi answers questions about various frauds, a few tips to prevent yourself from such frauds and more.
Online financial frauds are very common these days. Financial frauds are increasing day by day, but nature of these frauds are also evolving. A few years back, the online financial frauds were very generic, today they are sophisticated.
Firstpost spoke to Mayur Joshi, CEO, Indiaforensic.com, a company engaged in forensic accounting, prevention, detection and investigation of frauds. Joshi answers questions about various frauds, a few tips to prevent yourself from such frauds and more. To know more, read on.
Q) What are the types of frauds which are happening on the internet these days, apart from the frauds related to credit cards and net banking?
I will share a real-life example with you. A reputable company had called us to analyse their information security system. We found that malwares (software that damages or disables computers and systems) were getting installed on their system.
We found that there was an employee who used to watch pornographic films (from office computer) and he unknowingly clicked a link and reached a website. This website was sending the malwares or viruses which could remotely access the company's computer system. These are called remotely accessibility tool.
Once this remotely accessible tool was installed, some very sensitive company information started leaking out of their server. This is a new kind of phishing attack that happens in our country now, this is called spear phishing. These spear phishing attacks target particular type of information from a particular person.
Q) So these attacks could also happen to individuals on their personal computers laptops. After all, everyone does net banking, and have some or the other financial information on their computers.
Now things have gone beyond stealing credit card and net banking data. There are so many professionals who are influential who have lots of confidential information on their PCs, laptops and to get access to sensitive information, these people (hackers/fraudsters) use such spear phishing attacks.
Q) Can you throw some light on fraudulent job offers?
The most important thing to note is that no big company will ask money from you to interview you. No company's HR will ask you to deposit money into their bank accounts. So this is the biggest indicator. Many companies have faced this issue, where fraudsters have looted customers by offering fraudulent job offers on behalf of the companies. And, these companies now declare on their websites that they do not ask for money from candidates. Rather, most companies pay for the candidate's travel.
What's written in these fraudulent job offer letters is that you need to travel from one place to another, say from Pune to Mumbai. And you will need to deposit some funds in their bank account, in return you will get the travel tickets and the you will get the funds back once the interview is completed. But once you deposit the money, there is no ticket or interview in site.
The first red flag is them asking for money. Secondly, these job offer letters have mobile numbers and not landlines numbers mentioned on them. If you call the number, the person on the other side says he is the human resource representative of that company. These fraudsters try and make the entire thing look and sound very impressive. But, it is better to check the company website's career section to see if such a vacancy exists. You could also call the company's landline mentioned on their website to verify the job offer.
Q) These frauds are very widespread. We've heard of some big name like Larson & Toubro...
Almost all major groups are being victimized by such frauds, Videocon, L&T, Mahindra & Mahindra, to name a few.
Q) Using social networking sites like Facebook and Twitter and important things to keep in mind, especially with a financial angle. Comment
These social sites, particularly Facebook and Twitter are integrated with many websites. There are certain financial websites that allow you to login with your Facebook IDs. You must ensure that you don't give any kind off access to these third party tools to post on your Facebook account. At times, financial companies might ask for your permission to post something on your Facebook wall, you should simply click on "No". Allowing any third party tool or financial companies to post on your Facebook account could lead to many issues later on.
Q) What are things one should keep in mind while shopping online.
A few things to keep in mind is that, the address should show https, where "s" stands for security. You should not go ahead with a financial transaction when the address shows only http. The next thing is to look for a "lock icon" at the right bottom corner of the computer screen. Thirdly, there are a couple of security measures which are brought by Visa and MasterCard. For instance, with Visa, it's called "Verified by Visa." If the website does not ask for such an authentication, you should not go ahead with the transaction. These days several payment gateways have come up, so you have to check the security measures of such payment gateways.
Q)A lot of people these days illegally download movies and music online. Apart from the legal issues, what are the risks associated with such downloads?
Fraudsters can easily embed virus and malware into music and movie files. If you download even one such file, your computer's entire information is completely under the fraudster's control.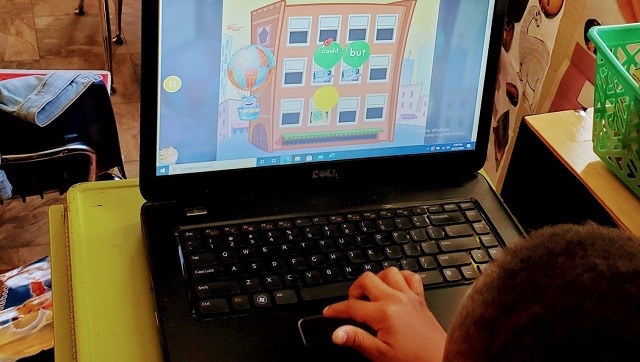 Education
Even though online classes came to the rescue as the pandemic raged on, it also brought the actuality of the digital divide to the surface
Business
Reliance operates four business verticals -- O2C business includes its oil refineries, petrochemical plants, and fuel retailing business; a retail business that houses brick-and-mortar stores and e-commerce; digital services that cover telecom arm Jio; and new energy business
India
Kunal Kamra posted an edited video of the viral interaction between a seven-year-old and Prime Minister Narendra Modi. The comedian replaced the patriotic song that the boy sang with the one on inflation and it has now caught the attention of the National Commission for Protection of Child Rights