Educomp solutions, a listed education company, is on a massive restructuring spree as it has dismissed five percent, or 750, of its total workforce of 15,000 employees, according to Business Standard.
However, the management has denied the development and has said that they have in fact hired people. "If some one has resigned and gone, that's a different story. But we have not fired people. We have, in fact, hired in this quarter", Shantanu Prasad, Educomp Solutions Managing Director and CEO told BS.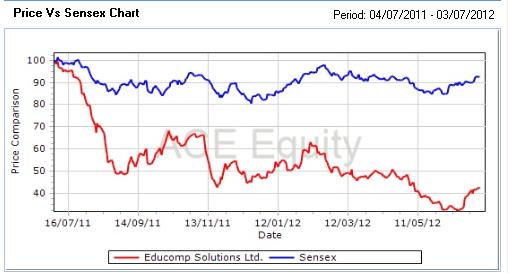 A peak into its financial statement shows that the company reported an almost 60 percent fall in net profit for the year ended March 2012. Its employee expenses had increased by 27.5 percent to Rs 328 crore during the financial year 2012.
The company was also in news last month after it tied up funds worth $155 million to pay off its foreign loans. Out of the total $ 155 million, it plans to utilise about $ 111 million to pay off its existing FCCBs (foreign currency convertible borrowings), $ 78.5 million towards principal repayment and the balance as redemption premium.
Updated Date: Dec 20, 2014 18:29:09 IST