Here's the latest type of credit card fraud
Given the increase in credit credits and the proportionate rise in types of frauds attached to them, there is no harm in assuming that credit cards are the mother of greed. Here is an addition to the list.
If, as English crime writer Jonathan Gash said,fraud is the daughter of greed, are credit cards the mother of greed? The answer could be a resounding no for the precise reason that greed existed from time immemmorial and credit cards came into being only recently. But given the increase in credit credits and the proportionate rise in types of frauds attached to them, there is no harm in assuming that credit cards are the mother of greed.
In fact, Firstpost has been telling you about such frauds and how to handle them. Here is an addition to the list. To know more, read on.
Hotel frauds:It is known now that dishonest restaurant staff can use skimmers to copy your card data, clones the card and used it to commit fraud. But, did you know there is another type of fraud which you could face at hotels, where you are the one who would blurt out all your card details to a fraudster inadvertently?
How it works: When you enter a hotel, you provide your credit card details to the front desk. Once you check into your room, you get a call from a fraudster on the land line. The person at the other says he or she is the front desk, and informs you that there are some issues with the card. You will be asked to provide details again over the phone. You, assuming it's the hotel's front office, give your card details, along with CVV number (the three digit number at the back of your card) and address. What else does the fraudster want to swipe your card clean?
A similar incident is doing the rounds in social media circles. We tried to speak to any victims of such frauds, but could not. However, we did speak to experts and they agreed such a fraud is very much possible. "This seems like a new type of fraud, but it's very much possible that anyone can become a victim of such a fraud," saidMayur Joshi, CEO,Indiaforensic.com, a company engaged in forensic accounting, prevention, detection and investigation of frauds.
Either a hotel staff may be involved or the fraudster could call random hotel rooms from outside to get the card details.
What to do: In such a situation, the best thing to do is hang up the call and go to the front desk to resolve the issue. Chances are the front desk might not have even made that call.
Fraud 2: There is yet another card fraud which works on the principle of cramming. Cramming is when a fraudster make piecemeal transactions over an long period of time using a card. The transactions will be so small that card holder may not even notice the charges. If reports are to be believed, in the United States fraudsters have siphoned off funds worth $24 million by cramming. In India, no such data is available. "In India such a fraud is called Salami attack, where small amounts are fraudulently charged on the card. This type of fraud is active in India. In fact, recently a largecooperativebank card holders had faced such a fraud," said Joshi.
What you should do: You should be disciplined enough to check your credit card statements closely. We suggest, the best practice is to go through every entry on your card statement. If you see any charge which you don't recognise, do report to your bank. "In fact, banks now send SMS alerts whenever there is a charge on the card," said Joshi. So next time you get an SMS from your bank, do read it carefully and make sure your have not fallen victim to such a fraud. Do not make the mistake of simply ignoring your bank's SMS thinking it's a promotional SMS.
The bottomline: Take extra care so that you need not regret later.
Sports
We need stricter regulations to ensure that gambling operations do not make use of the loosely-worded definition for real-money gaming to seek legitamacy.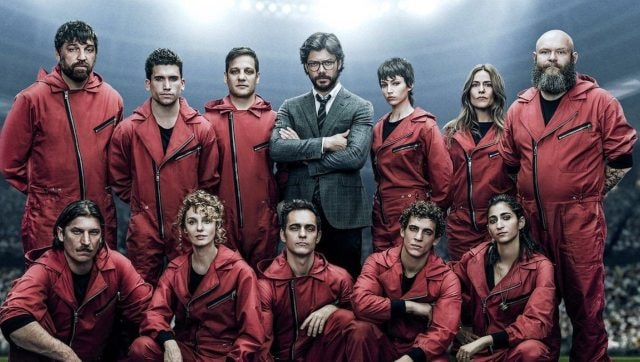 Entertainment
"And to you, my dear Professor. I will miss having such a good time with you," Álvaro Morte said after wrapping up the shoot for Money Heist season 5