Credit Suisse, HSBC picked to manage NHPC share sale
As many as 10 merchant bankers, including ICICI Securities and SBI Cap, had evinced interest in managing the stake sale.
New Delhi: Credit Suisse and HSBC will act as merchant bankers to manage the sale of shares in hydel producer NHPC, which is expected to fetch over Rs 2,200 crore to the exchequer.
As many as 10 merchant bankers, including ICICI Securities and SBI Cap, had evinced interest in managing the stake sale.
"Credit Suisse and HSBC have been selected for the NHPC share sale," sources said.
The government plans to sell 11.36 percent of its stake in NHPC, or 120 crore shares, through an Offer for Sale (OFS) in the domestic market.
At the current market price of Rs 18.50 apiece, the stake is valued at about Rs 2,200 crore.
The government currently holds an 86.36 percent stake in NHPC. The hydro-power generator listed on the bourses in 2009 after the promoter divested a 5 percent stake and the company issued 10 percent fresh equity.
The paid-up equity capital of the company, as of 31 March 2012, was Rs 12,300.74 crore.
While the disinvestment department is eager to offload shares in NHPC, the power ministry has been asking for time, citing valuation issues.
Up to 10 percent of the OFS would be reserved for the company's employees and the shares would be offered to them at a 5 percent discount to the issue price.
The government has been using the OFS route, popularly known as the auction method, to divest its stake in PSUs that are among the top 100 companies as per market capitalisation. It plans to garner Rs 40,000 crore through disinvestment in the current fiscal.
Total disinvestment proceeds from CPSE public offers in the current financial year are Rs 1,144.55 crore, according to the department of disinvestment's website.
PTI
Find latest and upcoming tech gadgets online on Tech2 Gadgets. Get technology news, gadgets reviews & ratings. Popular gadgets including laptop, tablet and mobile specifications, features, prices, comparison.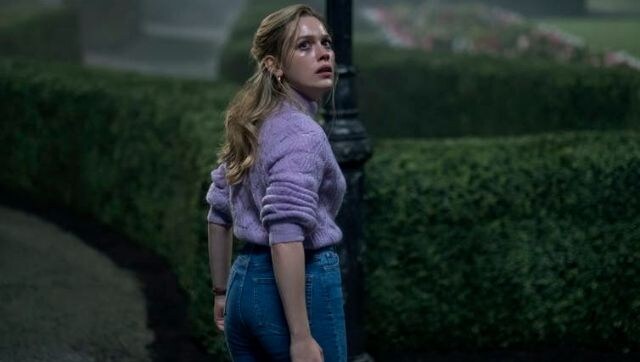 Entertainment
Adaptors' enduring fascination with The Turn of the Screw, Henry James' 'irresponsible little fiction' can be summed up in a word: ambiguity.
science
By studying the stellar activity on young stars, in particular, scientists can help get a view of what our young Sun may have been like.
Entertainment
What makes The Haunting of Bly Manor different from other adaptations of Henry James' The Turn of the Screw? The short answer seems to be: more ghosts.