Christmas special: 10 personal finance tips from the Bible
The tips are so mind boggling that it looks like modern day financial planners have borrowed a leaf from ancient scriptures to make the foundation principles of modern day personal finance.
Which is the biggest birthday party in the world? Christmas. And even as the world celebrates the birthday of Jesus Christ, Firstpost flips through the Bible to bring you some super cool personal finance tips. In fact, the tips have a lot in common with foundational principles of modern day personal finance. To know more read on.
1)Make a budget: The importance of making a budget and sticking to it is paramount for a secured financial future. Ignoring budgeting today can put you in a tight spot tomorrow. Here's what ancient words have to say about it.
For which of you, intending to build a tower, does not sit down first and count the cost, whether he may have enough to finish it; lest perhaps, after he has laid the foundation and is not able to finish, all those seeing begin to mock him, saying, This man began to build and was not able to finish. (Luke 14:28-30)
2) Contingency Funds: The very foundation of personal finance says at least three months' monthly expenses should be set aside for an emergency. Here's what the Bible says about it.
Go to the ant, you sluggard; consider its ways and be wise! It has no commander, no overseer or ruler, yet it stores its provisions in summer and gathers its food at harvest. (Proverbs 6:6-8)
3) SiP: Mutual fund houses and financial advisors never stop talking about the importance of investing small amounts in a systematic manner. Here's what King Solomon of Israel had to say thousands of years ago about SIPs.
"He who gathers money little by little makes it grow." (Proverbs 13:11)
4)Monitor your portfolio: In the current uncertain economic environment, monitoring your financial portfolio takes top most priority. So you could rebalance the portfolio as per your financial goals.
And those biblical people didn't have stocks and bonds to monitor, but flocks and herds. The Bible says, it's important to monitor your wealth.
"Be thou diligent to know the state of thy flocks, and look well to thy herds." (Proverb 27:23)
5) Don't be a guarantor: Credit scores have been around only for a few years now, and being a guarantor on someone else's loan can easily decrease your credit score in certain conditions. And if the primary borrower does not pay back the loan, the banks could come after you for the money. The Bible warned about it 3000 years ago.
"Do not be a man who strikes hands in pledge or puts up security for debt." (Proverb 22;26)
6) Don't take settlements:We'vebeen saying this for a while now, that even if you have a huge credit card outstanding amount you should not take a settlement (paying partially and asking the bank to write-off the remaining amount) under any circumstances. Sure, you might say save some money, but your credit score and getting future credit get screwed.
Let no debt remain outstanding, except the continuing debt to love one another. (Romans 13:8 NIV)
7) Avoid ponzi get-rich schemes: Double your money in three months, or get triple digit returns in a year, are nothing but ponzi schemes. And you would rather take the get rich slowly approach than chase such schemes.
He who tills his land will have plenty of food, but he who follows empty pursuits will have poverty in plenty. A faithful man will abound with blessings, but he who makes haste to be rich will not go unpunished. (Proverbs 28:19-20)
8) Diversification is a must: Modern financial planners suggest you should not place all your eggs in the same basket and invest across financial instruments. The Bible says:
Divide your portion to seven, or even to eight, for you do not know what misfortune may occur on the earth. (Ecclesiastes11:2)
Cast thy bread upon the waters: for thou shalt find it after many days.(Ecclesiastes11:1)
9) Don't cheat on taxes: Like it or not, the income tax department has been super active when it comes to spotting tax evasion. And you certainly don't want to be on the wrong side of those guys.Here's what Jesus said about taxes when His disciples asked him about paying taxes:
"Give unto Caesar what belongs to the Caesar ...".(Luke 20:25)
Oops! we said we would give you 10 tips but we gave only 9. But you, readers, are a part of the Firstpost team, so go ahead and tell us about any personal finance tip from any holy book of your choice which has made you financially wiser.
Find latest and upcoming tech gadgets online on Tech2 Gadgets. Get technology news, gadgets reviews & ratings. Popular gadgets including laptop, tablet and mobile specifications, features, prices, comparison.
Business
Unlike 2020-21, the government cannot afford for disinvestments to be a flop-show in 2021-22 as well.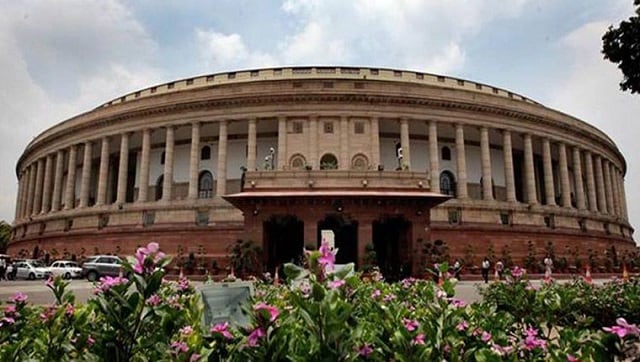 India
All Members of Parliament will get soft copies of the budget and Economic Survey that contains an account of the state of the economy
Business
CropLife India said slashing the GST rate will help lower the prices of agrochemicals and benefit farmers