Sell Andhra Bank, buy Wipro; bet on Crompton over Siemens
Here's a list of stock recommendations by various analysts and brokerage houses
Here's a list of stock recommendations by various analysts and brokerage houses:
IDBI Capital has recommended the following two technical calls from medium-term perspective:
Sell Andhra Bank at the current market price and on rallies to Rs 119 for a target of Rs 106 with a strict stop loss placed above Rs 121. (Duration: 1-2 weeks). The brokerage said, "Yesterday, ANDHRA BANK has formed an Engulfing Bearish Candle on the daily charts. The stock has face selling pressure from its 50 day EMA; which has indicated weakness at current levels. On the oscillator`s front; RSI has indicated a negative crossover on the daily charts. Therefore, traders can sell the stock at cmp and on rallies to Rs 119 for a target of Rs 106 with a strict stop loss placed above Rs 121."
Buy Wipro at CMP and on dips to Rs 406 for a target of Rs 430 with a strict stop loss placed below Rs 400. (Duration: 2 - 3 weeks)
Keynote Capital bullish on TCS, HUL
Brokerage house Keynote Capital recommends a buy on Tata Consultancy Services (TCS) with a stop loss of Rs 1,245 and a target of Rs 1,330. The stock is at a new 52-week high and is expected to benefit from the rupee depreciation and continue the upward march.
Keynote Capital also has a buy on Hindustan Unilever with the stop loss of Rs 420 and a target of Rs 460. The stock has made a new 52-week high and is a new bull orbit and has continued to go upwards, the brokerage said in an interview with CNBC-TV 18.
Motilal Oswal prefers Crompton Greaves over Siemens, ABB
As competition in the T&D segment remains high, Motilal believes that low product prices, coupled with rising input costs, would keep margins under pressure in the near-term. "A recovery in profitability is a necessary condition for earnings acceleration, and hence, valuation re-rating. We remain Neutral on the T&D sector, with preference for Crompton Greaves over Siemens India/ABB," Motilal Oswal Financial Services said.
Ashwani Gujral of ashwanigujral. com in an interview with ET Now has recommended a buy on the following stocks:
HUL is a 'BUY' with a target of Rs 450 and a stop loss of Rs 427.
Arvind Ltd is a 'BUY' with a target of Rs 97 and a stop loss of Rs 86.
Apollo Tyres is a 'BUY' with a target of Rs 78 and a stop loss of Rs 90.
Why you should buy Hero Moto but sell Pipavav Shipyard
Dr Bhooshan Shanbhag, technical analyst and stock market consultant, in an interview with Myiris.com stated that Hero MotoCorp may be a favourite but the stock is overpriced. His recommendation: "Traders may buy the stock even around 2,050 keeping stop loss below 2,030 for targets up to 2,200. Long term investors should not be buying at current levels, but can initiate longs around 1,900-1,950 range."
Life Insurance Corporation of India has increased its stake with fresh acquisition of shares worth Rs 171 crore. But Dr Bhooshan feels the stock is still opverpriced and would not advise any investor to buy it at current levels. With a very high P/E of 71, it is sell on rallies, he told Myiris.com.
ICICIdirect has a buy call on Cipla
Buy above Rs 320 with target of Rs 326 - 328 higher and stop loss Rs 317. The brokerage said the price closed above 200 days EMA in the daily chart and 14 period RSI in buy mode.
Angel Broking has a buy rating on Reliance Industries
Angel Broking has maintained `Buy` on Reliance Industries with a price target of Rs 872 in its report dated May 4, 2012.
Disclaimer: The views and recommendations expressed in this section are the analysts' and do not represent those of Firstpost . Investors are warned that they should NOT hold Firstpost responsible for take any buy or sell decision. Investors should consult their own financial and share advisors before taking purchase or sale decisions. Firstpost does not take any responsibility for any losses incurred by investors who take their cues from our posts and chat sessions.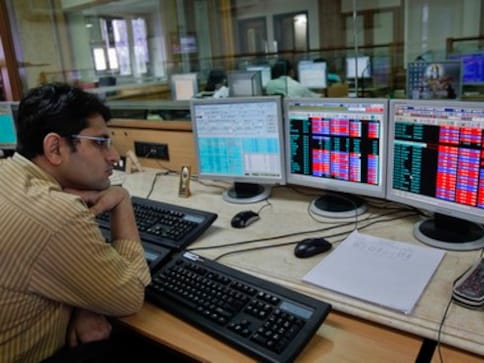 Business
ICICI Bank was the top loser in the Sensex pack, shedding 0.99 percent, followed by SBI, TCS, HUL, Asian Paints and Axis Bank.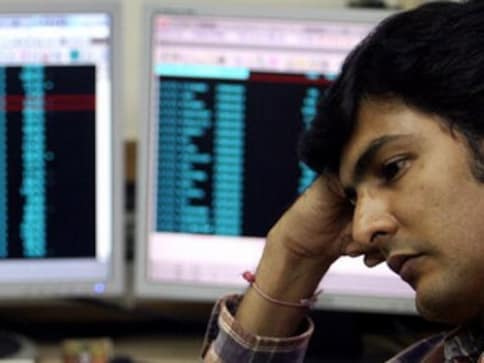 Business
Other losers in the Sensex pack included Tata Motors, HCL Tech, Tech Mahindra and Asian Paints, shedding up to 4%.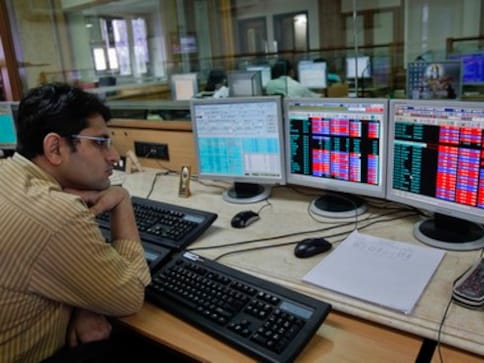 Business
The Reserve Bank of India's Monetary Policy Committee is slated to announce its bi-monthly policy on Thursday