Bank's credit card goof-up: Beware! This could happen to you
According to the Reserve Bank of India, the maximum number of complaints which the banking ombudsman receives each year is debit/credit card-related complaints
"Anything that can go wrong, will go wrong," Murphy's Law says. And if this is true, it's wise to know what all can go wrong, so that you can be cautious in advance and actually avoid facing an unpleasant situation. This logic seems true even when it comes to dealing with credit cards.
Why so:According to the Reserve Bank of India, the maximum number of complaints which the banking ombudsman receives each year is debit/credit card-related complaints. In fact, the card-related complaints were 21 percent of the total complaints received by the apex bank, with a total number of 14,492 card related complaints in 2011-12. This means that the possibility of you having a card related issue is much higher than any other.
Picture this: You get your credit card statement as always and you issue a cheque for making the payment towards your card dues. Now, you expect the bank to credit your funds towards your credit card account immediately. But the bank does not do so; instead it credits the amount only after four months. And, in the mean while, charge you a late payment fee and levy an interest, stating that it's your fault, since you delayed making the payment. You contact the bank repeatedly, requesting them to reverse the fee and charges since it is not your mistake. Even after repeated requests form your side, the bank continues to ignore your request. Finally, you get frustrated and decide you would rather not have that credit card. You pay the outstanding due on your card, over and above the disputed finance charges and close the card.
Flash forward six years: You get a call from a recovery agent (collection agents of an ARC to whom the bank had transferred the card account) to make a payment on the card you closed six year ago. Unfortunately, you have just applied for a personal loan for the same other bank. And, this card dispute could possibly be a hurdle for you to get a new loan. Hence, to quickly resolve the issue and avoid embarrassment or harassment you pay the amount to the recovery agent.
It happened for real: If you think this is an imaginary situation, think again. The above example comes from the Reserve Bank of India's banking ombudsman office. In fact, such a thing actually happened to a card holder and he finally approached the banking ombudsman. "After examining all documentary evidence the Banking Ombudsman was of the view that the bank had caused unnecessary harassment to the complainant by not timely crediting the dues to the card account. Further, they had sold the account to the ARC without due diligence. Accordingly, the bank was advised to return the amount paid by the complainant to the ARC and to arrange for CIBIL updation,"As per the RBI document.
What can we learn: This case clearly shows that even after making payments, it is possible that your bank fails to credit your account. V N Kulkarni, Chief Counsellor, Bank of India's Abhay Credit Counselling Agency says, "It's important that you monitor your credit card statement periodically. It just takes a few minutes to see the charges and, see if your payment has been credited to the account." So just in case, you notice any discrepancy, you can bring it to the bank's notice immediately. For those who are still making cheque payments, you might want to consider using another mode of payment such as ATM transfer, net-banking or auto-pay facility. Cheques can easily get lost or delayed in transit, and bank may use this as an excuse. Kulkarni says, "Nowadays banks charge around Rs 60 per year for SMS service. Many customers have deactivated this service, but I think it is wiser to use the service since you get an immediate update of the activity which happens on your card." You not only get a SMS when a charge is made on your card, but also when your payment has been credited to your account.
Smart people learn from their mistakes, smarter people learn from other's mistake. Of course, it was the bank's mistake in this case, but the card-holder had to suffer. To avoid this happening to you, monitor your statements and take adequate actions mentioned above.
India
Real GDP in 2021-22 is estimated at Rs 147.54 lakh crore, as against the Provisional Estimate of GDP for 2020-21 of Rs 135.13 lakh crore, read the statement released by the National Statistical Office on Friday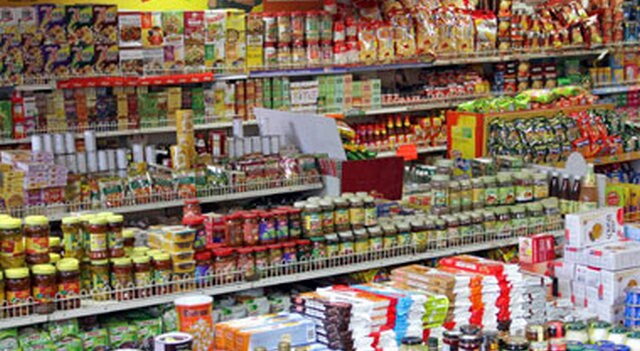 Business
According to the RBI, it is expected that headline inflation will peak in the fourth quarter of the current fiscal and soften thereafter
Business
Even though a transaction is mainly a debit and credit between two banks, there are many intermediaries that facilitate these transactions.