9 stocks to watch out for today
Today we have chosen the following stocks: Allahabad Bank, ICICI Bank, Patni Computers, India Cements, Essar Oil, Bank of Baroda, Rolta, Idea and Shriram Transport Finance.
The 9 stocks below are the top picks for the day across small-, mid- and large-cap companies that offer a wide array of choices to retail as well as long-term investors.
Our call on Allahabad Bankwas not triggered on Tuesday. The stock despite the general weakness in the market has shown strength. It can rise to Rs 215 levels, if it manages to cross Tuesday's high of Rs 204.75.
Bank of Baroda fell in line with the market, however, the fall was on low volume on Tuesday. The stock moved back strongly during the day and closed near the day's high. It can reach Rs 915, if it crosses Rs 875, the high of Tuesday.
In line with other IT stocks, Rolta too reacted to Infosys' results. The stock however, recovered its losses with good buying volume. It has closed near the high of the day and can touch Rs 134, if it crosses Rs 128 the high it made on Tuesday.
After touching a new high of Rs 84.50, Idea has reacted to Rs 77.85. The stock can touch Rs 85 provided it manages to cross Rs 79.45, its Tuesday's high.
Shriram Transport Finance has corrected to Rs 639.95 after it touched a high of Rs 690 in the previous up move. The stock can touch the same level again as the recovery on Tuesday has been on good volume.
Essar Oilwas a buy call with a target of Rs 135 given on Monday. The stock touched a high of Rs 131.40 and closed at Rs 127.60 on Tuesday. We maintain our call and the price target for the company.
ICICI Bankwas a sell call with a price target of Rs 1,015. The stock touched a low of Rs 1,037 on Tuesday and closed at Rs 1,037.10. It hit a low of Rs 1,046.65 on Monday. We have a target of Rs 1,015 for the stock, which we maintain.
India Cementswas a sell call with a target of Rs 70. The company plunged to a low of Rs 71.10 and closed at Rs 71.50 on Tuesday. We continue our sell call and maintain the target.
Patni Computershas been a sell call since Wednesday below Rs 341.15. The stock tumbled to a low of Rs 331.95 on Tuesday and closed at Rs 336. We maintain our price target of Rs 330 for the stock.
"Neither the author of this post nor his immediate family members has a stake/share in the above-mentioned shares/mutual funds."
FIRSTPOST DISCLAIMER: Firstpost brings you information and opinions on shares, funds and other investment options based on broker reports and private equity research. Investors are, however, warned that they should NOT take any buy or sell decision based on the views expressed in our posts or what market movements. Investors should consult their own financial and share advisors before taking purchase or sale decisions. Firstpost does not take any responsibility for any losses incurred by investors who take their cues from our posts and chat sessions.
Find latest and upcoming tech gadgets online on Tech2 Gadgets. Get technology news, gadgets reviews & ratings. Popular gadgets including laptop, tablet and mobile specifications, features, prices, comparison.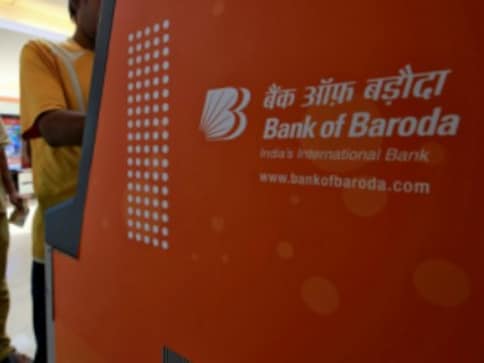 Business
On the equity volume side, 43.69 lakh shares of Bank of Baroda were traded on the BSE and over 6.9 crore shares changed hands on the NSE
Investing
Today, we have chosen Axis Bank, Aban, Reliance Industries, Bajaj Auto, Bank of Baroda, Dish TV, Exide, EKC and Tata Motors as the top picks for the day. Also listen to our podcast on global cues that could impact the market today.