9 stocks to watch out for today
Today, we have picked Adani Power, DLF, GAIL, MRPL, ONGC, Crompton Greaves, Reliance Communications, Reliance Capital and Cairn India as the 9 stocks of the day.
The 9 stocks below are the picks for the day across small-, mid- and large-cap companies that offer a wide array of choices to retail as well as long-term investors.
Cairn India almost touched its previous bottom of Rs 298.15 and moved higher to close at Rs 307.10 on Tuesday. Analysts are viewing the recently-restructured deal between Cairn Energy and Vedanta positively, which can see some re-rating on the stock. The stock looks good to touch the Rs 330 level in the near future, provided it is able to clear its first barrier of Rs 308.90, which was the high of Tuesday.View Chart
Reliance Capital has succeeded in crossing its previous high of Rs 561. However, the attempt was on lower volumes. Historically, stocks which have broken out on low volumes tend to come back in the range. If Reliance Capital breaks Tuesday's low of Rs 559, it can come down to the Rs 530 level.View Chart
Crompton Greaves' attempt to move higher than the previous 2-day high was met with some selling pressure. The stock closed near the low of the day at Rs 256.10 on Tuesday. It can go down to its previous swing low of Rs 246 if it breaks Tuesday's low of Rs 254.60.View Chart
Reliance Communications has come back to its previous resistance of Rs 95, which was held for nearly two weeks. Its price has increased over the last three days on declining volumes. The stock can go back to Rs 86, from where it started the current movement, provided the low of Rs 94.10 is broken. View Chart
On Tuesday, we had a sell call on Adani Power which was triggered below Rs 109.80 on Tuesday. The stock touched a low of Rs 109.15 and closed the day near Rs 110. We maintain our target of Rs 106 on the stock.View Chart
DLF was a sell call below Rs 213.60 with a target of Rs 206 which was triggered on Tuesday. The stock plunged to a low of Rs 209 and closed near the same level. We remain bearish on the stock, maintaining our target of Rs 206. View Chart
GAIL was also a sell call which was triggered on Tuesday below Rs 453.30 with a target of Rs 435. The stock hit a low of Rs 445 and closed near the same mark on Tuesday. We continue with our target of Rs 435 on the stock.
Our sell call on MRPL was triggered below Rs 76.50 on Tuesday. The stock touched a low of Rs 75.7 and closed near the Rs 76.6 mark on Tuesday. We maintain our sell call on the company with the same target of Rs 72.View Chart
ONGC was also triggered on the sell side below Rs 283 on Tuesday. The stock touched a low of Rs 281.45 and closed higher at Rs 284.4 on Tuesday. We continue with our bearish outlook on the stock and maintain the price of Rs 270 on the stock.View Chart
"Neither the author of this post nor his immediate family members has a stake/share in the above-mentioned shares/mutual funds."
FIRSTPOST DISCLAIMER: Firstpost brings you information and opinions on shares, funds and other investment options based on broker reports and private equity research. Investors are, however, warned that they should NOT take any buy or sell decision based on the views expressed in our posts or what is discussed in our chat sessions on market movements. Investors should consult their own financial and share advisors before taking purchase or sale decisions. Firstpost does not take any responsibility for any losses incurred by investors who take their cues from our posts and chat sessions.
Find latest and upcoming tech gadgets online on Tech2 Gadgets. Get technology news, gadgets reviews & ratings. Popular gadgets including laptop, tablet and mobile specifications, features, prices, comparison.
India
On Thursday, budget carrier SpiceJet said it has been given the designation of "Indian scheduled carrier" to operate flights from India to the United States.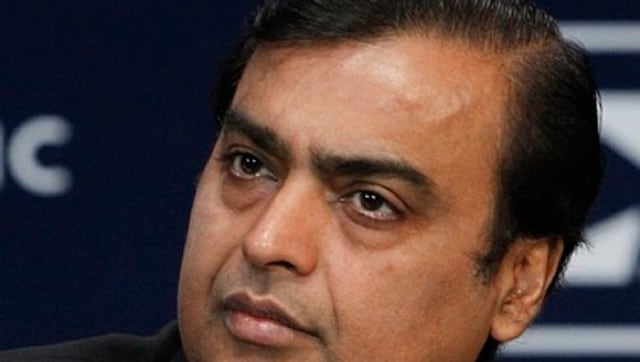 Business
With a net worth of $77.3 billion, Mukesh Ambani is also the only Asian to feature in the top 10 in Forbes' Real Time Billionaires List, placed after Mark Zuckerberg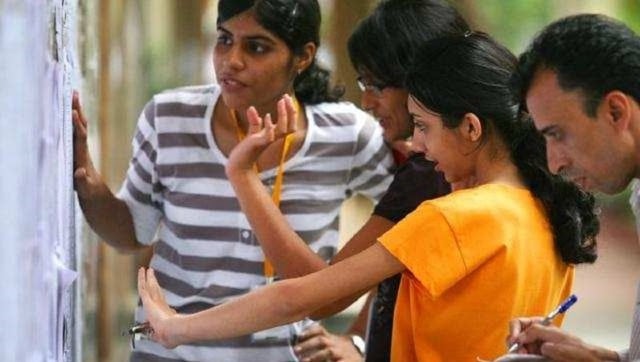 India
Odisha 10th result 2020 DECLARED | Students can access the Odisha Board of Secondary Education Class 10 results on examresults,net and indiaresults.com if official website is slow