11 changes your money went through in 2013
With a number of regulatory changes as well as some innovation in financial instruments, there were perhaps too many things to keep track off.
2013 will go down in history as a year of change in India, not just in the world of politics, but even in personal finance management. With a number of regulatory changes as well as some innovation in financial instruments, there were perhaps too many things to keep track off. So we've picked out a few important ones that had a direct impact on your money management.
Income Tax:
Home Loan: First time home buyers who have taken a home loan of up to Rs 25 lakh, in 2013-14, will get an additional tax benefit of Rs 1 lakh on the interest amount paid. Previously the tax benefit was up to Rs 1.5 lakh on interest amount paid for a self occupied house. In short, a tax benefit of Rs 1 lakh over the existing Rs 1.5 lakhs was a benefit for many first time home buyers.
TDS on immovable property: In this year's budget, Finance Minister has introduced a 1 percent tax on purchase of an immovable property (other than rural agriculture land) worth Rs 50 lakh or more, to be deducted at source by the buyer. To know more read here.
Mutual Funds:
MF Labelling: This year the Securities and Exchange Board of India, (Sebi), introduced product labelling for mutual funds to make the investors aware of any risks associated with it, and to address the issue of mis-selling. Mutual Funds now have colour coded labels which give you information about the products objective brief and risk quotient. To know more about MF labelling read here.
Other changes in MF space: The Rajeev Gandhi Equity Savings Scheme (RGESS), which was announced in the last budget and offer a deduction under Section 80 CCG, underwent a few changes in 2013. Anybody who has not invested in equities before and has a gross total annual income of Rs 12 lakhs can invest in RGESS. Earlier, it was Rs 10 lakh. Now, you can get a tax benefit for three years when you invest in RGESS, as well.
As far as debt funds go, they saw an upward movement in the Dividend Distribution Tax, from 12.5 percent to as much as 25 percent. And since the DDT was doubled this year, this simply means you got slightly lesser returns from debt funds.
Banking:
Inflation Indexed bonds: The Reserve Bank of India will launched Inflation Indexed Bonds or Inflation Indexed National Certificate, to ensure that small investors investing in financial instruments can hedge against inflation. The bonds opened on 23 December and will close 31 December for retail investors. To know more about the inflation indexed bonds read here.
PIN for Debit transactions: Another major changed which happened this year has to do with how you use your debit cards at merchant outlets. Unlike earlier where you simply had to sign the receipt, now you have to punch in the four digits ATM PIN at a point of sales terminal, for the transaction to go through. To know more read this Firstpost story.
RBI's banned 0% interest loans means for consumers and cos: The RBI has asked banks to offer uniform interest rates and processing fee on equated monthly instalment (EMI) credit card schemes for retail products, discouraging them from offering such products with zero percent interest. (Read more here) In fact, the central bank also banned banks from giving upfront 80:20 retail home loans to buy flats.
Insurance: Unlike last year, 2013 made getting your insurer to pay up for minor repairs of your car a tad bit more difficult. This was due to changes in norms brought about by the Insurance Regulatory Development Authority (Irda). As per the insurance regulator, from this year car paint was brought under the purview of depreciable parts. To know more read here.
Increased auto insurance premiums: IRDA permitted a 20 percent increase in third-party auto insurance rates. The rate hikes were brought about keeping in mind the rise in the inflation and also the number of claims. This hike in third-party rates is also applicable for two-wheelers as well as passenger and commercial vehicles.
Other changes:
Small savings: Like it or not, starting financial year 2013-14 when you invest in small savings, you now get a lower rate compared with what you would have got earlier. Earlier this year, Finance Ministry announced that for 2013-14, it cut interest rates on a number of small savings. Public Provident Fund earned a tax free interest of 8.8 percent, but from now on it will earn 8.7 percent. National Savings Certificate would get you a rate of 8.5 percent. Likewise, rate on five-year postal recurring deposits now stands at 8.3 percent. And, the Senior Citizens Savings Scheme will now earn 9.3 percent in FY 2013-14. Now a reduction of 0.1 percentage point may not sound like a big deal, but with high inflation, even that hurts.
Eating out: Even eating out become expensive as service tax was levied on all air conditioned restaurants. Prior to this service tax did not apply to air conditioned restaurants that do not serve liquor. Read more about that here.
These are just a few ways you money life changed in 2013. While some moves worked in your favour, others did not. Now let's hope that 2014 bring in more reasons to cheer.
Subscribe to Moneycontrol Pro at ₹499 for the first year. Use code PRO499. Limited period offer. *T&C apply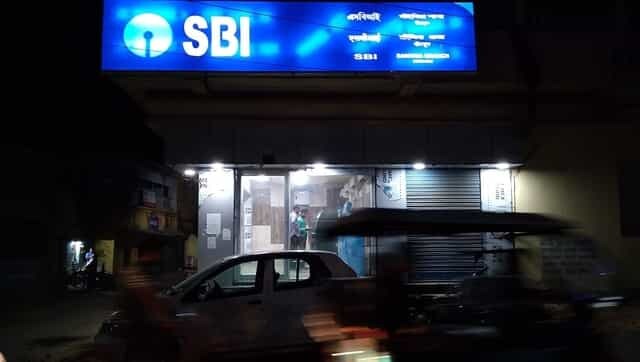 Business
Apart from these days, several banks might remain closed mid-March as many unions have called for a nationwide strike against the government's plan for making the banking sector private. The two-day-long strike is on 15 and 16 March.
India
For the post of grade B (general), the online exam will be held from 6 March to 1 April, while for the posts of grade B (DEPR), (DSIM), the exam will be concluded on 31 March
Entertainment
Income Tax officials said the searches are part of a tax evasion probe and conducted at about 20 locations in Mumbai and Pune.