10 things you need to know before the opening bell
A quick look at global cues and stocks in the news ahead of the markets opening today.
Global cues
US stocks closed sharply higher on Monday, with the Nasdaq ending at its highest level since September 2000, as upbeat data from China boosted optimism about the health of the global economy. (Reuters)
Fresh signs of global economic stability drove Asian stocks to a three-month high on Tuesday as investors turned their attention to more data out of China, while oil nursed heavy losses as fears of an imminent US military strike against Syria receded even further.(Reuters)
The dollar wallowed at a 1-1/2 week low against a basket of major currencies, having fallen 1 percent since Friday. That helped the euro recover from last week's selloff sparked by dovish comments from the European Central Bank. The common currency last traded at $1.3254, having hit a 1-1/2 week high of $1.3281 on Monday.(Reuters)
Benchmark Brent oil prices fell 0.8 percent to $112.85 in early Asian trade, extending Monday's 2.1 percent slide. Lower oil prices are usually a positive development for Asia, a region that relies heavily on imports for its energy needs.(Reuters)
Gold tracked oil lower on Tuesday after Russia offered to work with Damascus to put Syria's chemical weapons under international control, while firmer equities also dented the metal's appeal as an alternative investment. Gold eased $1.03 an ounce to $1,385.91 by 0037 GMT. US gold was little changed at $1,386.20 an ounce.(Reuters)
Stocks in news
TCS, after the company said in an analysts' call the business environment was strong and that the rupee depreciation will help the company, reported CNBC-TV18.
Telecom stocks, after the Trai suggested a cut in reserve prices for next spectrum auction. The regulator has also recommended allowing spectrum trading among operators.
SKS Microfinance, after SKS Trusts claimed it deserves a board membership in the company as nominated its former head Vikram Akula for the same.
Indraprastha Gas, after the company increased CNG prices.
Hindustan Zinc, after reports that Vedanta may increase its offer for the residual stake in the company.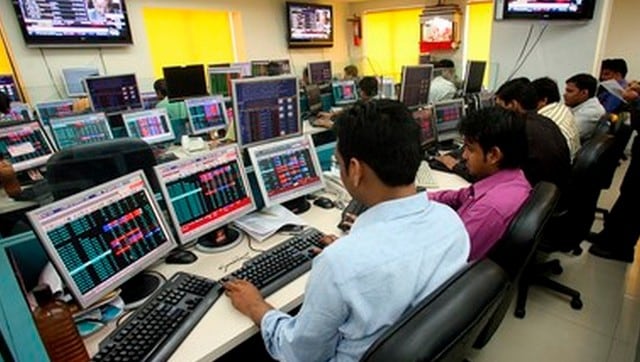 Business
The BSE index was trading 403.16 points or 0.82 percent lower at 48,758.65, while NSE Nifty fell 112.80 points or 0.76 percent to 14,737.95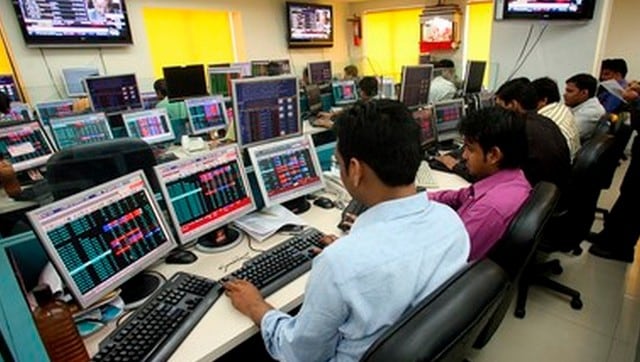 Business
The BSE index jumped 266.09 points or 0.55 percent in initial deals and NSE Nifty advanced 81.45 points or 0.56 percent