'Youth have right to love': VHP chief Praveen Togadia's surprising new Valentine's Day message
Togadia even went on to say that youths have the right to celebrate their love in whichever way they want and nobody youths without violating any law of the land and no one has any business to harass them under any garb
Vishwa Hindu Parishad (VHP) leader Praveen Togadia surprised many on Monday when he appeared seemingly supportive of Valentine's Day celebrations.
According to various media reports, the leader of the Hindu outfit, which has been vehemently opposed to the idea of the 'western concept', said that young men and women had the right to love.
Speaking at an event in Chandigarh, Togadia told reporters, "Prem nahi karenge to vivah nahi hoga, vivah nahi hoga to srishti kaise chalegi? Yuva aur yuvtiyon ko prem karne ka poora adhikar hai. Vo adhikar unhe milna chaiye (If couples don't fall in love, there'll be no marriages. If there'll be no marriages, the world won't progress. Young men and women have the right to love, and they should get this right)," a Hindustan Times report quoted him as saying.
Togadia further added that youths had the right to celebrate their love in whichever way they wanted and no one had any business harassing them, according to a report in The Indian Express.
Regardless, the Hindu outfit has been planning to use the day to warn youths against what it calls the dangers of 'love jihad.' The outfit believes that Muslim men have launched a campaign to 'honey-trap' Hindu women and convert them to Islam in the garb of love and getting marriage.
VHP and Bajrang dal leaders along with a handful of other 'Hindu' organisations have been demanding a ban on the Valentine's Day celebrations to resist the apparent 'westernisation' of 'Indian culture.' There have been reports of some Hindu outfits such as the Bharat Sena and Shakti Sena announcing they will monitor  couples seen celebrating Valentine's Day.
"The groups have announced that they will be on a lookout in public places including parks, beaches, temples and cinema halls and will make sure that young couples do not celebrate the day of love on 14 February," according to an India Today report.
The VHP youth group Bajrang Dal warned pub and gift shop owners in Hyderabad against planning special events on Valentine's Day, which falls on 14 February.
The saffron outfit's Hyderabad in-charge, Vishal Prasad said, "These things influence the youths and ruin their careers. These people create a public nuisance," News 18 quoted him as saying. He added that youths should not indulge in foreign culture.
"Let me clarify that we are not against love. We have a problem with the obscene display happening in the name of love during days like Valentine's Day... have you seen the cards that youth exchange during Valentine's Day? They show couples kissing. Is that our culture? Is it how we should be celebrating love?" Jwalit Mehta, Bajrang Dal Ahmedabad president told DNA. 
The group has vowed to send its teams to colleges, public places to "create awareness" among the couples and urge them to not celebrate Valentine's Day. The group has been known to beat, harass couples seen celebrating Valentine's Day and and even marry them off. In 2016, VHP had "warned" youth against celebrating Valentine's Day, saying it was against Indian culture, and adding that youth "project their infatuation and attraction as love," The Hindu reported.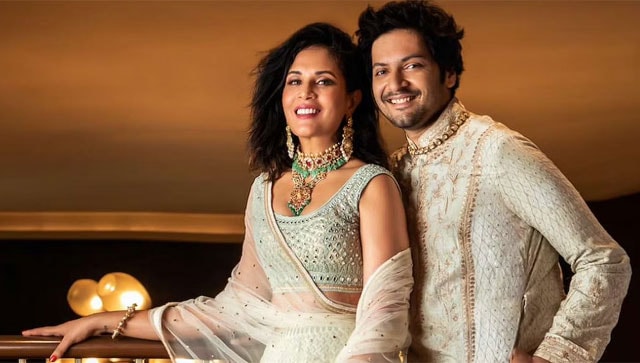 Entertainment
The two met on the sets of Fukrey in 2012 and love bloomed and blossomed soon after. They are now about to get married in a grand and stylish ceremony.
Entertainment
Antara shared a picture with the former Prime Minister on her Instagram account. Her father Raju Srivastava passed away today at the age of 58.
Entertainment
When you are Saif Ali Khan and Amrita Singh's daughter when your Choti Ammi is Kareena Kapoor and your Naani is Sharmila Tagore, you can't be seen having that kind of fun in public.