You will not teach us 'deshbhakti' or 'deshdroh': Kanhaiya Kumar takes on the system in his speech at JNU
Jawaharlal Nehru University Students Union President Kanhaiya Kumar on Thursday night said they never demanded freedom from India — "We demanded freedom within India," he said while addressing a gathering of thousands of students on the campus after spending days in Tihar jail on sedition charges.
New Delhi: Jawaharlal Nehru University Students Union President Kanhaiya Kumar on Thursday night said they never demanded freedom from India — "We demanded freedom within India," he said while addressing a gathering of thousands of students on the campus after spending days in Tihar jail on sedition charges.
"We never demanded azadi (freedom) from India. We want azadi within India...from starvation, feudalism, Brahmanism, casteism, rioters and looters of the country," said the JNUSU leader in his blistering speech at the same place (administrative block) where he had addressed students just a day before his arrest.
In his 45-minute speech that blended the personal with the political, Kanhaiya took on Prime Minister Narendra Modi, the Bharatiya Janata Party (BJP), Human Resource Development (HRD) Minister Smriti Irani and the Rashtriya Swayamsevak Sangh (RSS). Despite ideological differences, Kanhaiya said that he seconded the PM's words, 'Satyamev Jayate', but he wished that the let the truth come out.
Referring to the PM's speech in Parliament on Thursday, Kumar said, "Modiji was talking about Stalin and Khrushchev in Parliament. When I heard him speaking I felt like jumping into the TV screen, grabbing his suit and saying, 'Modiji, please speak about Hitler a little'. Forget about Hitler, talk about Mussolini whose black cap you wear and with whom RSS founder MS Golwalkar went to meet."
He further lambasted Modi by saying, "I come from a village, where there are magic shows. People show magic and sell rings that fulfil all wishes...We have some people like that in our country, who say black money will come back and Sabka Saath Sabka Vikas (together with all, development for all). We Indians forget things too soon but this time the tamasha is too big. These jumlas won't be forgotten."
"I want to remind our government that 69 percent voted against you. Just 31 percent voters voted for you and some of them were caught up in your jumlas. And today, they are running a distraction campaign so that people don't ask them the real questions," he added.
He lambasted the HRD minister on the issue of "nationalism" and the use of word bachcha (child) by her in Parliament to refer Dalit research scholar Rohit Vermula. "Madam Smriti Irani, you will not teach us deshbhakti (patriotism) and deshdroh (anti-national). Let the court decide and define it. And yes, we are not your children. We are your political opponents," he said.
In his "home coming speech", Kumar, a PhD scholar at the Centre for African Studies, sought to converge the movement against Rohith's death and charges of sedition against JNU students. "We are being targeted because we took on the government through Occupy UGC movement and demanded justice for Hyderabad University student Rohith Vemula. All this was pre-planned. You want to silence one Rohith, today look at how big that revolution has become. I have not said this before, but my family earns Rs 3,000 a month. Can you imagine somebody like me doing a PhD in any other college? It was not possible without JNU. And they are calling anybody who stands up for this, a traitor? What kind of a self-proclaimed nationalism is this?" he added.
"Comrade Kanhaiya Ko Lal Salaam (Red Salute to Comrade Kanhaiya)," he was cheered on by the crowd. He began his address by thanking everyone who supported him and the university during the crisis. Kanhaiya responded, "Awaz Do, Hum Ek Hain (shout out aloud, we are one)."
Kumar, who is now being perceived as a new leader in Indian politics, said the BJP government did not take kindly to any criticism of its functioning or ideology. "If you speak against the government, their cyber cell will send your doctored videos and count the number of condoms in your hostel; they will start counting condoms in your dustbins," he said on the day a Delhi government report stated three videos that showed Kumar and other JNU students allegedly shouting anti-India slogans were doctored.
He expanded the azaadi debate in its relatable language perhaps to include at least empathy towards understanding why some want azaadi . "Main apne jail ke anubhav se yeh jana. Hum JNU ke log sabhya shaleen tareeque se baat toh karte hain, lekin bahut hi bhaari terminology main bolte hain. Aur yeh baat is desh ke aam logon ko samajh main nahi aata. Unka dosh nahi hai, woh imandaar, samajhdaar log hai. Aap hi unke level pe lakar cheezon ko nahi rakhte hain (I realised one thing in jail. We people of JNU speak in civilised voices, but we use heavy terminologies. Perhaps, it doesn't reach the common man. We have to establish communication with the common people," he added.
In addition to taking on the PM and recalling her mother's tears, he offered salutes to jawan (soldiers) and kisan (farmers).
"They say soldiers are dying on the borders. I salute them. A BJP MP in Parliament said that 'jawans are dying on the border'. I want to ask him that the soldiers are dying on the border – is he your son or brother? He is the son or father of the farmer who is dying of drought. Who is responsible for their deaths? The soldier fighting on the border, perhaps wanted to study but he couldn't get to JNU. Do not create a false debate in this country. Do not try to separate the constable, the farmer, the soldier, poor people like me by creating distorted binaries. Have you ever thought of their families, the families of farmers who are forced to commit suicide?" he asked.
He assured the Akhil Bharatiya Vidyarthi Parishad (ABVP), which played an important role in sending he and others behind bars, he does not have any ill-feeling for them. "I have no ill feelings towards anyone and we will never indulge in witch-hunting the ABVP. We consider you as our opposition," he said.
Find latest and upcoming tech gadgets online on Tech2 Gadgets. Get technology news, gadgets reviews & ratings. Popular gadgets including laptop, tablet and mobile specifications, features, prices, comparison.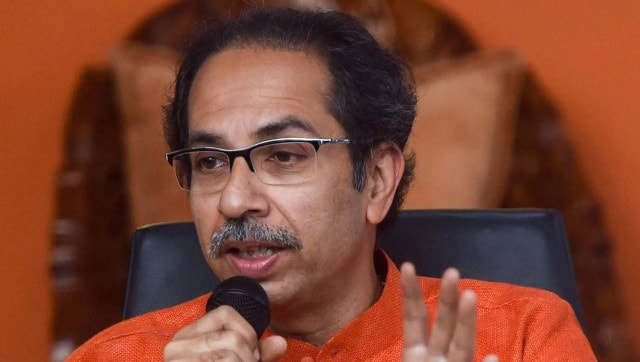 India
Stressing on the need to strike a balance between health concerns and the economy, the Maharashtra chief minister said restrictions would be lifted in a 'step-by-step' manner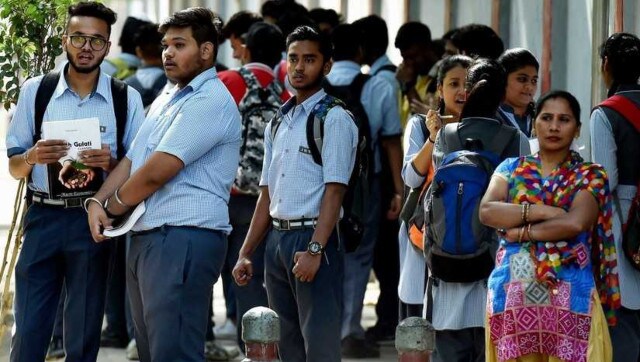 India
The reforms embedded in the National Education Policy 2020 represent an overhaul of the current education system and could usher in a better tomorrow for the country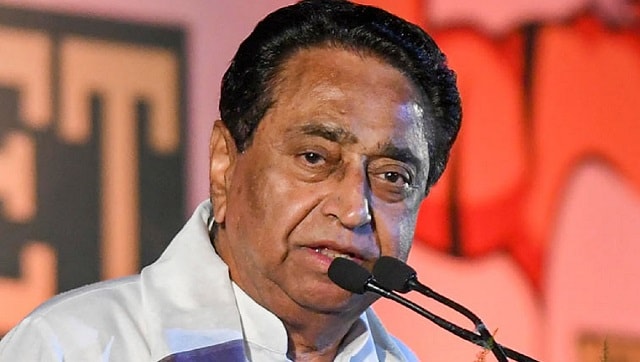 Politics
Nath's colleague Digvijaya Singh said Rajiv Gandhi also wanted the temple to come up, but questioned the timing of the ground breaking ceremony on 5 August