Yogi Adityanath's portrayal of women: Congress lambasts BJP over UP CM's article, demands apology
In a scathing attack on Adityanath and the BJP leadership, the Congress alleged on Monday that the Uttar Pradesh chief minister has 'insulted and belittled' women by writing an article on his website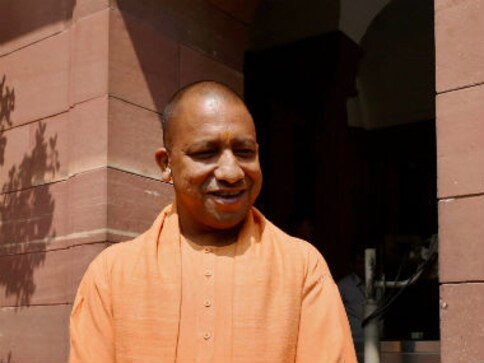 If Congress allegations are to be believed, then according to Uttar Pradesh chief minister Yogi Adityanath, all valorous, independent and powerful Indian women from Rani Lakshmi Bai and Captain Lakshmi Sahgal to Kalpana Chawla and PV Sindhu are equivalent to 'demons'.
In a scathing attack on Adityanath and the BJP leadership, the Congress alleged on Monday that the Uttar Pradesh chief minister has 'insulted and belittled' women by writing an article on his website. While eulogising the qualities of women on one hand, Adityanath on the other has quoted Sanskrit texts from Hindu scriptures stating that if a woman procures the attributes and characteristics of a man, she becomes a 'rakshas' (demon). By this definition, if a woman exhibits 'manly' traits such as courage and power, and if such 'energy is left uncontrolled', it may turn 'destructive'.
"The Uttar Pradesh chief minister has stated this profound truth in his latest critique on feminism on his website: www.yogiadityanath.in," alleged the Congress.
Yogi Adityanath's article by Firstpost on Scribd
And in doing so, he has not only enraged half the country, but handed ammunition and a much-needed issue to a decimated Congress to roll up its sleeves and take the BJP head on.
Taking strong exception to Adityanath's article in Hindi (Matri Shakti, Bharatiya Sanskriti ke Sandharbh Mein), the Congress has demanded the Uttar Pradesh chief minister to apologise to women for his "disparaging, distasteful and dishonourable remarks against India's women" and withdraw the article from his website with immediate effect.
Congress leader Randeep Surjewala taking umbrage to the latest article by Adityanath, remarked on Monday, "Prime Minister Narendra Modi and BJP president Amit Shah must forthwith condemn such disparaging and distasteful remarks against India's women passed by Adityanath and issue him an advisory after condemning him that never hereinafter will he ever use such distasteful language to dishonour and disrespect India's women power."
"Modi spoke on Sunday about equality for women of India, spoke about respect and regard for women of India and spoke about fighting injustice against women of India irrespective of religion, caste, creed or colour in Odisha. Adityanath also spoke about the same equality for women, the same rights and fair treatment for India's women. He wrote this article in 2010 but again uploaded it on 12 April on his website, after he became chief minister. While he speaks about the freedom and liberty of women in public, his article speaks differently. The mindset of BJP is reflected from this piece of writing," Surjewala told Firstpost.
Referring to the text of the article, he further alleged, "In his article, Adityanath says that India's women always require protection. As energy cannot be left uncontrolled or independent, women also can never be left uncontrolled, independent or this can lead to wastefulness or destruction of women. That is indeed shocking. He further goes on to say that women and he specifically uses a phrase that I will repeat...'Stree ko swatantrata ki nahin, upyogi roop mein sanrakshan aur channelisation ki avashaykta hai' (The women of this country or this world do not need independence, do not deserve independence but they need to be channelised and controlled like commodities)."
Justifying its stand, the Congress has also released a video on YouTube quoting paragraphs from Adityanath's article and questioning the writer's logic while defining Indian women:
"In the article he says a woman always needs to be protected — whether by her father, husband or by her son... a woman can never be independent or a woman does not deserve either independence or the right to decide for herself, because she always needs protection of men in different forms. More shocking is the part in which he says if a man was to ever get the same attributes as a woman of humility, of compassion, of love, then he is equal to God. But if a woman becomes powerful, if a woman is brave, if a woman adopts what he calls 'Purusharth', or 'Shaurya', then she becomes a 'rakshas' (demon)! So, should we call Goddess Durga, Kali or Chamunda demons? What should we call Jhansi ki Rani Lakshmi Bai or Captain Lakshmi Sahgal for their contributions in India's freedom movement," Surjewala asked.
Five questions posed by Congress to BJP and Adityanath
Referring to the article, the Congress has posed five questions to top BJP leadership and Adityanath:
1) Can't the women of this country become self-reliant? Should they always be viewed through the lens of the BJP?
2) Will women become 'destructive and demonic' if they are independent? Is this the character and face of the BJP?
3) Does the BJP think the women of this country are incapable of protecting themselves and should always be under the protection of father, husband and son?
4) Should women in India be kept in shackles, as they feel that women shouldn't be free?
5) What will the BJP, Adityanath, Modi and Shah call Goddess Durga, Kali or freedom fighters like Rani Lakshmi Bai, Capt Lakshmi Sahgal and others, as they were the epitome of courage, valour and power?
BJP's view
"In Indian culture, a woman has never been considered as a commodity; rather she is an object of reverence. It's the duty and responsibility of a nation to utilise the attributes inherent in a woman like energy, knowledge, sacrifice, devotion, dedication and power in the pious work of building a prosperous nation," Uttar Pradesh BJP spokesperson Himanshu Dubey told Firstpost, while sharing the BJP's view and ideology about a woman.
Another BJP leader on condition of anonymity remarked, "Adityanath didn't mean to say what the Congress has been alleging against him. It's an old article written by him during the period when the 'Women's Reservation Bill' was under discussion in the Parliament. He simply quoted texts from Hindu scriptures in his article to prove his point."
India
Paying respects to the Indian soldiers, Home Minister Amit Shah said that it was because of their sacrifice that the tricolour was hoisted again on the hills of Kargil
India
The petition filed by CPM MP from Kerala John Brittas said that the the government has neither accepted nor denied whether the spyware was bought and used by its agencies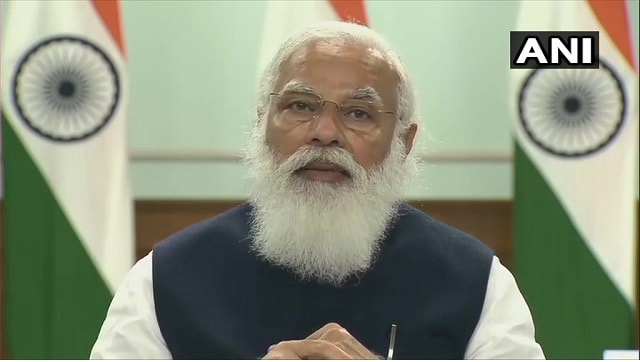 India
Meanwhile, Assam chief minister Himanta Biswa Sarma on Monday said he has directed state police to withdraw FIR against Rajya Sabha MP K Vanlalvena as a "goodwill gesture"