Yogi Adityanath tests positive for COVID-19 after 'preliminary symptoms', goes into self-isolation
The Uttar Pradesh chief minister had on Tuesday isolated himself after some officials in his contact tested positive for coronavirus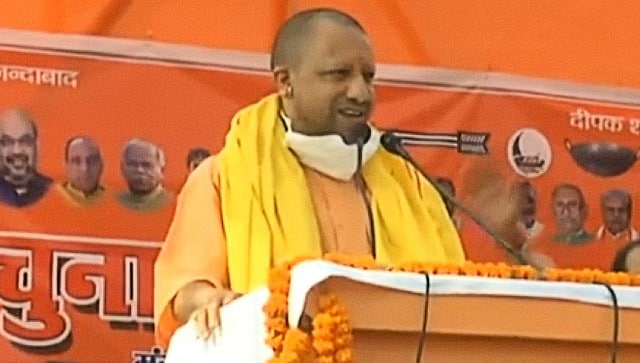 Lucknow: Uttar Pradesh Chief Minister Yogi Adityanath on Wednesday said he has tested positive for COVID-19
.
He had on Tuesday isolated himself after some officials in his contact tested positive for coronavirus
.
"After initial symptoms, I got myself tested. My report is positive. I am in self-isolation and following doctors advice. I am doing all the works virtually," Adityanath tweeted from his official Twitter handle.
शुरुआती लक्षण दिखने पर मैंने कोविड की जांच कराई और मेरी रिपोर्ट पॉजिटिव आई है।

मैं सेल्फ आइसोलेशन में हूं और चिकित्सकों के परामर्श का पूर्णतः पालन कर रहा हूं। सभी कार्य वर्चुअली संपादित कर रहा हूं।

— Yogi Adityanath (@myogiadityanath) April 14, 2021
Earlier, he had said, "The officers of my office tested positive for coronavirus
. They were in touch with me, therefore, as a precaution, I am isolating myself and starting all my work digitally."
Some officials, including his Officer on Special Duty (OSD) Abhishek Kaushik, tested positive for COVID-19
.
The chief minister, however, had not identified the officials who were tested for the infection.
India
District authorities maintain that a "significant number" of bodies do not originate from the district but are from Kanpur, Kasganj, Uttarakhand, Pilibhit, Badaun, Lucknow, and even Nepal.
India
UPTET is a state-level entrance exam that is held to shortlist candidates for the posts of teachers at various schools in the state
India
As a preventive measure, the university had preponed the summer vacations from 15 May to 4 May. The university will now open on 5 July.