Yogi Adityanath govt completes one year: Have loan waivers for Uttar Pradesh farmers materialised?
Mithailal, 70, is among the farmers who cannot avail of the loan waiver scheme announced by the Yogi Adityanath government thanks to fine print limiting the policy's scope
Editor's note: Khabar Lahariya, an independent feminist news platform reporting out of rural Uttar Pradesh with local women journalists only, is working on a series of video stories chronicling the performance of Yogi Adityanath's government over the past one year. The focus is on three major policies: farmer loan waivers, Anti-Romeo squads and gauraksha. Firstpost will be publishing these reports as well. 
***
Seventy-year-old Mithailal from Kharaunch in Bundelkhand's Banda district, says that the government can take his life, his land, his home – but he cannot repay the loan that he has against his name.
A year ago, for the first time, he changed his political preferences, and voted BJP. "The Samajwadi Party promised loan waivers before and so I thought, when this government promised to waive a lakh, that of course they would. I voted for the Modi government because of this only," he admits.
And yet, here he is, crushed under a debt that has nine lives. Mithailal's life is a sinister, heartbreaking illustration of the callous nexus between political parties and our financial institutions, to keep farmers in acute distress.
According to PK Singh, the manager at the Allahabad Gramin Bank in Naraini Tehsil, where he has an account, Mithailal is not eligible for the Yogi Adityanath government's waiver of up to a lakh for small and marginal farmers. This, despite his five-bigha holding, his cracked and unyielding fields, his subsistence income from contract labour on others' fields.
Mithailal can barely walk. His passbook shows credit and debit entries from February 2015 to October 2016: a loan of Rs 80,000 repaid in October 2016, and immediately renewed. His current outstanding loan is Rs 87,931 — a fresh loan which keeps his account from being an Non Performing Asset, but keeps him tightly held in the web of debt. The fine print of the government policy says loans renewed in 2016 will not be eligible for waivers.
Also read — Yogi Adityanath govt completes one year: Not herd mentality, cow welfare needs real solutions
A local middleman called Rajkiran, reluctant to reveal his current designation, having held 'lending roles' both privately and at banks, illuminated (off the record) the ways in which semi-literate farmers like Mithailal would never really need to interface with the bank at all, leaving their passbooks in capable hands like his.
Between political or government decrees, seductive schemes like 'Kisan Credit Cards' which provide subsidies on seeds and fertiliser in chronically drought-prone areas (yes, more credit for the credit fugitive), banks, and a zealous and entrepreneurial network of agents, farmers like Mithailal are in thrall to the system of continuous credit.
Watch Khabar Lahariya's report on the issue.
Explainers
Purnesh Modi is a BJP MLA and ex-Gujarat minister. The 57-year-old, who, joined the BJP in 1984, has held several positions within the party including its Surat city chief. Purnesh was in December 2022 among a slew of big names dropped from the Bhupendra Patel cabinet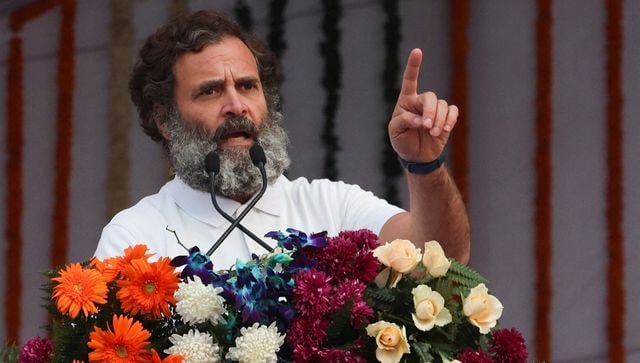 India
Congress leader Rahul Gandhi has been sentenced to two years in prison by a Surat court in a 2019 criminal defamation case over his alleged remarks about the 'Modi surname'. The Wayanad MP now faces the risk of disqualification from Parliament
Politics
As per the allegations, some parts of Delhi also had posters with the caption "Modi Hatao Desh Bachao"