Yogi Adityanath cancels visit to dominantly scheduled caste village Kol Gadhiya, second year in a row
Rumour – and the administration – had it that Yogi was to visit Kol Gadhiya on 16 September. An army of labour was launched to clean and pave the way for Yogi's convoy. Last year, in October 2017, he had stood this village up for the first time.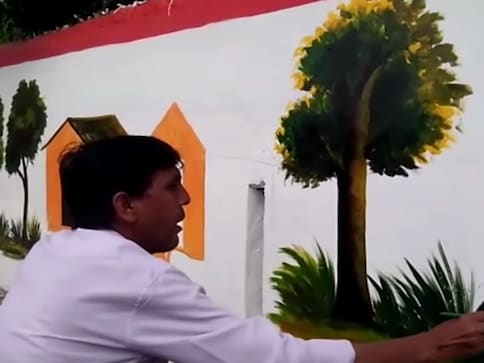 For the last week or so, walls in a nondescript village near the religious town of Chitrakoot, are being painted with luscious tropical plants and happy faces.
"Development is a continuous process", says Surendra Nath Singh, the Village Development Officer in Chitrakoot, when we chatted about the preparations in anticipation of "CM Yogiji's visit" to the village. This was his lackadaisical response to a comment about the rather pacey speed at which development suddenly starts to happen just before certain helicopter landings of pre-eminent persons.
We don't know if UP's Chief Minister Yogi Adityanath has seen the recent Human Development Index report, which ranks India at an embarrassing 130 of 189 countries, with a drastic drop when adjusted for inequalities. We don't know if this affects his repeated intentions to visit Kol Gadhiya, a village in Chitrakoot district with an almost 40% population of scheduled castes. Rumour – and the administration – had it that Yogi was to visit Kol Gadhiya on 16 September. An army of labour was launched to clean and pave the way for Yogi's convoy. Last year, in October 2017, he had stood this village up for the first time. And now, on the eve of his planned visit, officials in a state of shock at the clean up they were expected to manage to make the non-electrified, unpaved, far-from ODF village look presentable, were relieved to hear he had cancelled his plans again!
As government propaganda on the eve of another anniversary of freedom from (open)defecation reaches its crescendo, and pre general election rhetoric on development and progress is already getting boring, Khabar Lahariya reached a village where an absurdist development drama is continuously being staged.
In perhaps the most charismatic staccato ever provided for a story, a young student named '(I)Smile' says, "Benches provided. School cleaned. It's nice," in response to what preparations the school had seen for the CM's arrival.
Hiramani's smiles are laced with irony, "Yes, we've heard Yogi was coming, and the whole place has got a clean up. The village looks real nice when they decide to clean it up. Now if we could only get some electricity – that would be even better. And yes, we've heard he's not coming anymore, so yeah, so much for that. Last year too, it was 'Yogi's coming, Yogi's coming' and much cleaning up. And then he never showed up."
Noor Jehan, sans teeth and humour, said that she hoped that finally someone was coming to listen to her concerns and take care of them. That hope has been dashed, not for the first time. But at least the roads have got tarred, she adds.
The pradhan of Kol Gadhiya, Ramesh mumbled through a catalogue of works that were being done in anticipation of the CM's visit, "Drain cleaning, toilet construction, interlocking (roads) outside the primary school…" Queries as to the amount of government money spent on preparatory work just before the CM's visit were deflected with an even deeper mumble, "Of course there is some expenditure…" There's definitely some high quality public art that's been commissioned outside school. No wonder (I)Smile was happy about the visit that wasn't.
A very busy Rajesh Kumar, from the 'Labour Portal' had set up an open air desk to distribute magic forms for labour, the submitting of which opens the doors to all kinds of riches, "Registered workers with a labour card can avail of all manner of schemes, for example, cash for their daughter's weddings – only two daughters, mind you – education, housing, healthcare."
When we visited Bhairon Prasad, the genial MP of Chitrakoot and Banda, there was an air of jollity in the office, and many jokes being cracked around our questioning. Prasad took issue with our concern around the collective anger and disappointment of a nondescript village, one where "no [politician] came to pay their respects ever before", in the pantomime of politics. "He wasn't to come to Kol Gadhiya, he was to come to Chitrakoot, and he's come to Chitrakoot twice already, He's on the road all the time, he has 75-80 other districts to go to. Something must have come up. We hope he'll come again!"
The residents, and soon to be voters, of Kol Gadhiya don't seem as welcoming.
Khabar Lahariya is a women-only network of rural reporters from Bundelkhand.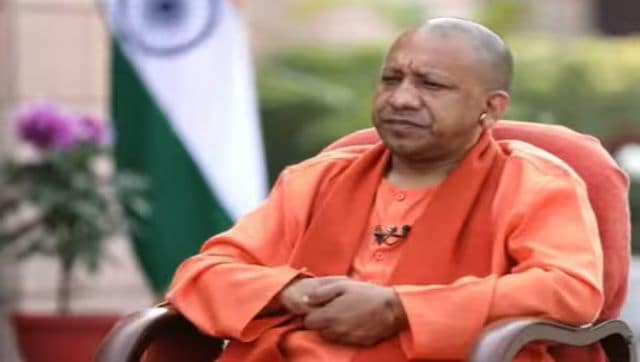 India
In his first big response on Uniform Civil Code, Uttar Pradesh Chief Minister Yogi Adityanath on Sunday said that every state has formed a panel like UP and a decision will be taken after consensus on the matter.
India
"In the last six years, we gave more than 5 lakh government jobs in the state. Through the help of MSME and Vishwakarma Shram Samman Scheme, we gave a platform to more than 1.61 lakh youths in the state," CM Yogi said in an exclusive interview to News 18.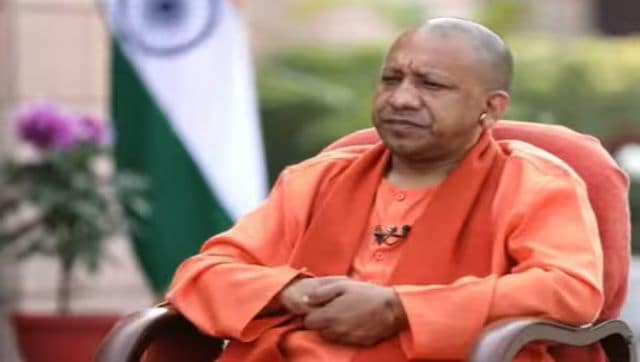 India
CM Yogi remarked in an interview that a film director should bear in mind that he shouldn't provide any sequences that might cause controversy when developing a film