Yoga in schools: AIMPLB's goes all out to oppose it, but Muslims aren't convinced
Is the BJP-led government at the centre promoting the cultural agenda of the RSS (Rashtriya Swayamsevak Sangh) by introducing yoga in schools?
New Delhi: Is the BJP-led government at the centre promoting the cultural agenda of the RSS (Rashtriya Swayamsevak Sangh) by introducing yoga in schools? Or are Muslim organisations like the All India Muslim Personnel Law Board (AIMPLB) simply overreacting?
A day after the AIMPLB wrote a letter to Muslim bodies and Imams cautioning them that some organisations are "attacking Islamic beliefs" and trying to violate the secular Constitution through the practice in schools, opinion in the community remains divided.
"The Celebration of Yoga Day and introduction of 'Vande Mataram' and 'Surya namaskar' in schools are aimed at implementing the RSS agenda. Muslims should be cautious as many organisations and individuals under the patronage of the government are attacking Islamic beliefs," AIMPLB acting general secretary Maulana Wali Rahmani told the community in a two-page letter.
He urged imams to spread the message through Friday sermons in mosques and prepare the community for a movement.
At the meeting of its 'Majlis-e-Aamla' (working committee) recently held in Lucknow, the AIMPLB formed an action group called 'Majlis-e-Amal' to work on three fronts: launching a nationwide campaign against introduction of yoga and surya namaskar in schools, fighting the imposition of religious practices of others through school curriculum, and making efforts to ensure religious freedom.
Additional advocate general of the UP government and legal advisor to the board, Zafaryab Jilani, defended the AIMPLB decision.
"We are opposed to yoga because it promotes Vedic culture and teachings. On one hand it is described as just a physical exercise but on the other hand, different mantras and un-Islamic terms are chanted when it is practised. Therefore, its imposition is in violation of the Article 28 of the Constitution. It is against secularism and religious freedom," Jilani said.
Kamal Farooqui, who is also a member of the AIMPLB, said "We won't allow a particular school of thought to dominate government's policies. India is a secular country where all such moves will be strongly contested."
When asked why the AIMPLB was so afraid of yoga when 47 Muslim countries took part in the international event.
"We follow Quran and Hadith, not the world," Farooqui said.
Many other members of the community Firstpost spoke to feel the campaign of Muslim organisations against yoga is unwarranted and will be counterproductive. They decried the AIMPLB's decision to launch a nation-wide campaign against the government's move.
"I am for yoga, not for yogis. I strongly disagree with the orthodox and the hardliners on both sides – the ones who say yoga is Hindu and will be incomplete without surya namaskar and chanting 'Om'; and the others who term it un-Islamic," Arshad Alam, assistant professor at Centre for the Study of Social Systems, Jawaharlal Nehru University, told Firstpost.
"Even though yoga has religious origin, it does not mean it is Hindu or attacking Islamic beliefs. It is part of our tradition. Take the case of Europe, where attendance in churches is low but Sunday is a holiday. Therefore, it is belligerent to oppose the physical and mental discipline. Launching a campaign against it will in fact be counterproductive," Alam said.
Questioning the authority of the AIMPLB, Alam, who authored 'Islam and Religious Pluralism in India', asked: "Who has given them the right to represent the Muslim community? Whom do they represent? They talk as if they are custodians of the Muslim opinions in the country, but they have no representation of different school of thoughts in the community. There are Shia and Barelvi personal law boards."
Columnist and education activist Firoz Bakht Ahmad termed the controversy "unnecessary" and a "non-issue".
"There is no need to rake up controversy over yoga as nobody is going to force anyone to practice it. The mega event of International Yoga Day was only aimed at creating awareness about the ancient form of exercise, which is essential for a healthy society. It is up to an individual to practice it or not. Sensing any conspiracy behind it is like making an issue out of a non-issue," he said.
When asked about reservations about imposing Hindu culture in the name of yoga, he said, "It is baseless. Yoga is not restricted to Surya Namaskar or chanting Om. Is breathing in and out and stretching muscles a Hindu activity? I do not think so."
Asked about introducing yoga in Central government-run schools a subject, he said rather than criticising and opposing it, one should welcome the decision as stressed children would get time to do meditation and relax.
"In addition, as the Ministry of HRD has already clarified, students will have the option of choosing yoga from various physical education courses," Ahmad said.
Other like Maulana Suhaib Qasmi, who featured in a recently launched book 'Yoga and Islam' - compiled by the Muslim Rashtriya Manch (MRM), which is a wing of the RSS, and released by AYUSH ministry - considers yoga the "best way to bring Muslims into mainstream".
"Yoga is for all. It is meant for improvement of people's health. It is the best way to bring Muslims in mainstream and closer to their Hindu brethren, " Qasmi, whose book draws parallels between some yoga exercises and namaaz, said
India
Sir Matthew Hale codified in a treatise the concept of 'coverture', which states that upon marriage a woman surrenders her agency to her husband including consent for sex. He also described abortion as a 'great crime'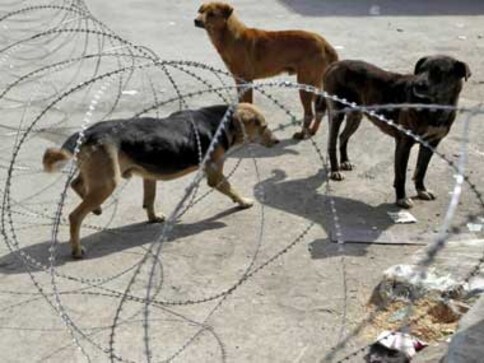 India
In a move that is being celebrated by animal lovers, the top court has said that stray animals have the right to food and citizens have the right to feed them
India
Prime Minister Narendra Modi also asked the ministers to spend the maximum possible time in their constituencies and to implement all the schemes of the government, according to sources