World Culture Festival row: Media and politicians rallied against AOL's peaceful event
It takes a lot more to build something than to tear it apart, a lot more to bring people together than to drive them away. Despite all challenges, the World Culture Festival was held true to its spirit
By Darshak Hathi
First of all, I'm baffled by where did we go wrong with following the 'procedure'. We have been sensitive to the environment in the past. We are rejuvenating 16 rivers in 3 states. We were the ones who launched Meri Dilli Meri Yamuna (My Delhi My Yamuna). Why would we wish to harm the same Yamuna?
The National Green Tribunal (NGT) agrees that we went to all the relevant departments to seek their permission. What is baffling is we are being asked to pay compensation for following the rules. It is like being given a challan for driving through a green light. If it was an ecologically fragile area, the government should have refused permission earlier and we would have picked a different venue. It is baffling that they never mentioned this at any point.
Someone said we used influence to get the venue. The idea that we would use influence to pick a filthy venue full of muck and thick stench is baffling. Why would we use influence to pick an area that required so much rehabilitation?
It is baffling to note that those who were raising their voice against a temporary structure for this Festival near Yamuna did not raise their voice against permanent construction on the same floodplain just a little distance away.
Ten days before the Festival, some intelligent people asked us to shift the venue, as if it's a buffalo tied to a peg that can be moved around. How do we know these people are intelligent? They are on TV. In their defence perhaps they have never organised an event or maybe they did not fully realize the scale of this one. Getting approvals was a lengthy process. Once we had them, it took us 50 days to assemble the stage and prepare the venue and at the last minute, someone casually asks us to shift the venue. Their logic was baffling.
The stage itself was magnanimous, the largest in the world, holding 35,000 artists and 3,000 dignitaries! Conventional structural engineers said it was not safe for it stood at a height of 40 feet, without a foundation. It was a floating stage, touted as an architectural marvel.
The impressive feat was how 4,400 artists from 28 different art forms pulled off a perfect dance — the Cosmic Rhythm — without any rehearsal. They coordinated their practice sessions over Skype from different time zones.
It takes a couple of singers months of synchronization and coordinated practice to perform together. Here thousands of artists rendered such a flawless performances. It is baffling even to the artists that despite their drenched costumes they kept playing till the end. Any professional singer or dancer would have walked off in their situation. The musicians sat from 8 in the morning till 10 in the night with an unfazed smile.
It is baffling that with such a huge crowd, other than some petty thefts, there was no crime, especially since this area has been a den of criminal activity in the past. The police are baffled that they hardly had to do anything to manage such a massive gathering.
After the first day of rain and prediction for more the next day, we were concerned whether people would turn up again. But much to our surprise, we saw greater numbers the next day. What was also baffling was the efficient traffic management and smooth flow on Saturday and Sunday, though Friday saw some road-blockage due to rain.
Watching a tribal dance from Chhattisgarh and tango from South America on the same stage was baffling too. People were treated to a diverse set of performances from around the world at once!
The most baffling was how some political parties stayed away from the event. We sent invitations to the Congress as well but they did not come. When world leaders from around the world flew in to give their messages, why would these people choose to remain absent? It does not befit people at this position to be so prejudiced and biased. It only shows them in a bad light. Do they not want to send out a message for peace and unity of mankind?
The most baffling was to see 2500 religious leaders assemble on one platform and speak in one voice. A well wisher had warned us from having the festival in Delhi - "Everything will be colored. Your intentions will be misconstrued and you will be dragged in politics of the lowest order." We did not give much heed because Delhi offered many other advantages. It was easy for people to travel to Delhi. It provided the connectivity and infrastructure that no other city could.
A section of the media ignored the beauty of the program and India's pride in hosting the World Culture Festival. Instead they created negative news by focusing on the garbage piles. By this, we are only reminded of the old saying, "Jaisidrishti, vaisisrishti" (The world is how your vision is).
When other countries are inviting us to have this festival there, when all the foreign dignitaries and press are all praise for the message behind the event, a section of our own media is bent on running down our own country's image. What could be more baffling!
One media house referred to the late Dr Boutros Boutros-Ghali, co-chair of our reception committee, who passed away in February this year, as the 'dead man on the invitee list'. Our reception committee was formed last year and all the invitation material printed long ago. It was less than a month before the program that Dr. Boutros-Ghali passed away. The publication was so blinded by their prejudice that they lost all sense of propriety, insulting a statesman of global repute.
Amidst reports of terrorists having sneaked in to the country, someone came to our office asking for 50 all access passes to the venue for plain clothes policemen. The lady-in-charge checked and it turned out that the IB had not sent anybody for passes – our visitor was an impersonator!
Even the Prime Minister's confirmation was left pending till the last minute. But the Government of India had taken the care of deploying enough police force on the ground.
We were caught in a raging crossfire between media houses and political parties,with a looming terror alert and unfriendly weather forecast. The Festival took off amidst so many challenges. But it is in such conditions that the power of knowledge shone bright through the thousands of our volunteers who worked tirelessly for so many days. Though many had not even slept properly, they carried an undying smile, unwavering commitment, enthusiasm and an inspired zeal. The day after the festival, I told them to take rest but they came back and cleaned the place. It is baffling how the place was cleared of all trash where so many people had food and beverages.
It takes a lot more to build something than to tear it apart, a lot more to bring people together than to drive them away. Despite all challenges, the World Culture Festival was held true to its spirit, sending the message that though diverse, we can co-exist and celebrate our differences. Whatever hurdles lay in our path, the Art of Living remains committed to the vision of Vasudhaiva Kutumbakam — One World Family.
The author is the Director of the Art of Living programme.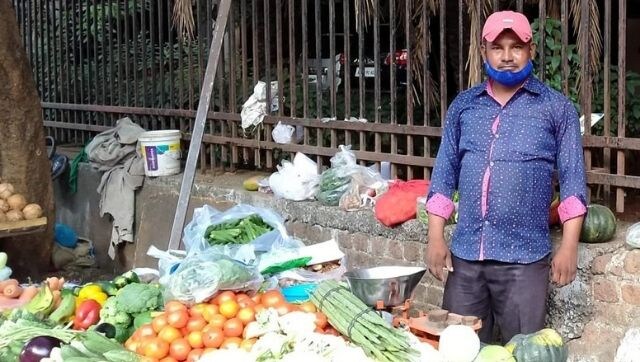 Lifestyle
Through this fortnightly column, Tales From TJ Road, Bachi Karkaria tells the story of Mumbai's metromorphosis
News & Analysis
Verizon spent about $9 billion buying AOL and Yahoo over two years starting in 2015.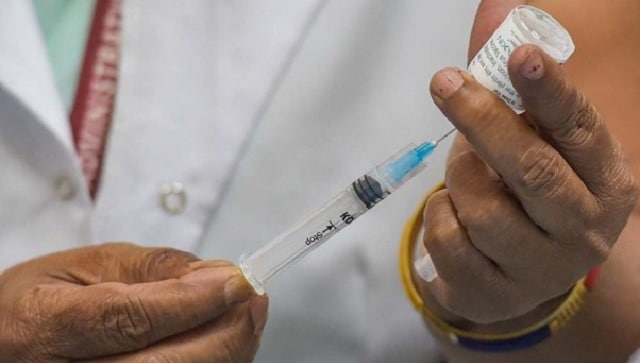 India
The vaccination process for people aged 18 to 45 years shows how the use of technology, backed by the wrong policy and implementation design can lead to large-scale exclusion