With Cauvery dispute verdict out, farmers in both Tamil Nadu and Karnataka worry about shortage of water supply
The Supreme Court directive to Karnataka to release 177.25 tmc ft of Cauvery water to Tamil Nadu drew mixed reactions in both the states.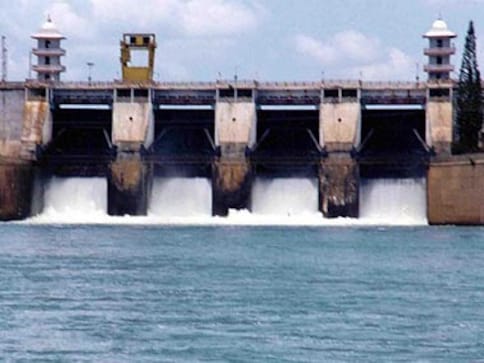 Bengaluru: The Supreme Court directive to Karnataka to release 177.25 tmc ft of Cauvery water to Tamil Nadu, which is 14.75 tmc ft less than the quantum awarded by Cauvery Water Dispute Tribunal in 2007, drew mixed reactions in both the states. While the Siddaramaiah government in Karnataka is set to benefit from the order with Assembly polls around the corner, the AIADMK government in Tamil Nadu faced the Opposition's flak for alleged inept handling of the case.
The apex court allotted an extra 4.75 tmc ft of water to Bangalore, considering that only 1/3rd of the city was earlier included as part of the Cauvery river basin area, which is entitled to the river's water. Acknowledging that Karnataka has not fully implemented the directives of the tribunal in the last 11 years, the Supreme Court directed that a Cauvery Management Board be set up immediately to enforce the order.
"The constitution of the Cauvery Management Board is an important issue in which people of Karnataka feel that the keys of Karnataka dams will be handed over to the board. How will Karnataka interests be protected by SC is a big question! #Cauvery," tweeted Congress spokesperson Brijesh Kalappa, who was also part of the legal team representing Karnataka in the case, after the verdict was announced.
The Union government has been directed to constitute the Cauvery Management Board within four weeks of the order.
Avoiding a comment on the political repercussions of the order, environmentalist KS Puttanaiah said the farmers of Karnataka and residents of Bangalore will benefit from this development. "That we rejected the previous order and decided to approach the Supreme Court has turned out to be a good move. The water will definitely help farmers in southern districts and residents of Bangalore. We have won the Cauvery case and our farmers and people will be benefited. That's all we should look at," Puttanaiah said.
Election eyewash?
Keeping the elections in mind, this judgment seemed like an eyewash to Lakshmidevamma, a 62-year-old farmer from Mandya, who has been facing acute shortage of water in her farms. "Every year, the water is reducing and due to low rainfall, the dams are not getting full. How can we give water that we don't have?" she questioned.
The paddy farmer lamented that she uses water from the borewell to irrigate her two acres of land, but even that has reduced to a trickle.
"It is not about giving water to another state. They, too, have farmers like us, but shouldn't the state do a reality check as to how much water is actually reaching its own farmers before agreeing to give out water to others? Those taking these decisions are smart officials and we are just farmers, but we need the water, not them. If they were genuinely concerned about us, they would have done inspections of the dams and the farms before presenting their case in court," she said.
The farmers in Tamil Nadu, however, were sceptical about Karnataka releasing even this revised share of Cauvery water. Venkateswaran Sundaram, president of a farmers' association near Trichy, said, "As far as I am concerned, I would be satisfied even if they (Karnataka government) give the 177 tmc ft water that has been promised. But, they haven't respected Supreme Court orders in the past. Will they obey this order now, we don't know."
Sundaram said the farmers in Tamil Nadu have already been gradually changing their cropping patterns. "We have reduced land under grain and banana plantain cultivation replacing it with black gram, corn and other crops that require less water, but we can't keep doing this forever. For now, our focus is on creating local farmer producer groups and improving irrigation and water management techniques."
In Tamil Nadu, there is a sense of fatigue over the issue. Even in a good monsoon year, the water that is released from Karnataka is enough to irrigate only 50 percent of the lands under paddy cultivation. The fight now, is not with Karnataka, but with climate change and water mismanagement. 
15-year lockdown
S Ranganathan, secretary, Cauvery Delta Farmers Association and part of the 'Cauvery Family' who is based at Mannargudi in Tamil Nadu's Tiruvarur district, said, "This 125-year-old issue is one of the longest river-related disputes in the country. This is a permanent SC order than can't be appealed against for at least another 15 years. I am happy about the outcome, if it means we can put this fight with our brothers in Karnataka behind us. Puttaniah and the KRRS are great friends and a part of the Cauvery Family."
The Cauvery Family was an inter-state forum of farmers, social activists, agriculture experts and other stakeholders that worked to ensure an amicable solution to the dispute.
Explaining the water needs of Bengaluru, Tushar Girinath, chairman, Bangalore Water Supply and Sewerage Board, said, "Bengaluru currently receives 29 tmc ft of Cauvery water - 10 tmc ft as allocated by the Cauvery tribunal, 9 tmc ft from the state, and 1o tmc ft more from the state's share of unallocated water (which will be fully utilised only by 2023 when Cauvery Water Supply Stage V project is operational). The extra 4.75 tmc ft water to Bengaluru will help reduce our dependence on this state share, making more water available for farmlands."
Bangalore, which was 'losing' 49 percent of the water it gets from Cauvery, has now reduced leakages to 40 percent. Friday's state budget promised further reduction to 37 percent by 2019. "Reduction of leakages for every subsequent percentage point becomes more and more difficult. On the higher level, reduction is easier but after a certain threshold, more efforts are required."
Cauvery Family had a lot going for it before their efforts were scuttled by certain political players, Ranganathan said. "Based on the tribunal verdict in 2007, we (members of the Cauvery Family) discussed points of differences and arrived at a good understanding. We were even going to present this plan to the Tribunal," he added. One of these pain points was getting enough drinking water for Bangalore, which this apex court verdict addresses.
Ranganathan rued that the redrawing of state borders forced individual states to rethink self-sufficiency along their own interests. So, over the past few decades, Karnataka started developing large tracts of farmland along the river, where the soil is unsuited for paddy instead of cooperating with Tamil Nadu, the rich clay of whose Cauvery basin could have supported the needs of the whole peninsula like it had done for the past 2,500 years. Now, 1230 tmc ft water is needed to satisfy farming requirements of both the states, but the water-deficit Cauvery carries only 740 tmc ft.
Ranganathan, however, differed from the Supreme Court's observation that Tamil Nadu needs to do more to tap into its groundwater resources. "Underground water levels in the Cauvery delta are very poor. Also, proximity to the sea translates into highly saline groundwater (7.2 percent saline compared to the recommended 0.7 percent) even 40 km inland; it is absolutely useless for any crop," he said.
Reacting to the verdict, actor Kamal Haasan, who has announced his political plunge in Tamil Nadu this month, told ANI: "I'm also shocked at the reduction in the supply of water. Have to get more details about the actual judgment, but I think Supreme Court firmly said that water can't be owned by any state. That's a consoling factor."
Karnataka tourism minister Priyank Kharge tweeted soon after the verdict: "#CauveryVerdict has done part justice to people of Karnataka. We expected a little more, but this is satisfactory".
While situation remained peaceful in both states on Friday, public transport was affected in the anticipation of violence. Commuters faced inconvenience at Karnataka-Tamil Nadu border, near Bengaluru. Karnataka had cancelled 178 buses plying towards Tamil Nadu on Friday with an estimated loss over Rs 16 lakh. Buses from both states were put back into operation only after 6 pm.
(The authors are Bengaluru-based freelance writers and members of 101Reporters.com, a pan-India network of grassroots reporters.)
World
When the US Supreme Court overturned Roe v. Wade last year and gave control of abortion policy to the states, it led to bans and restrictions in some states, and executive orders and laws protecting access in others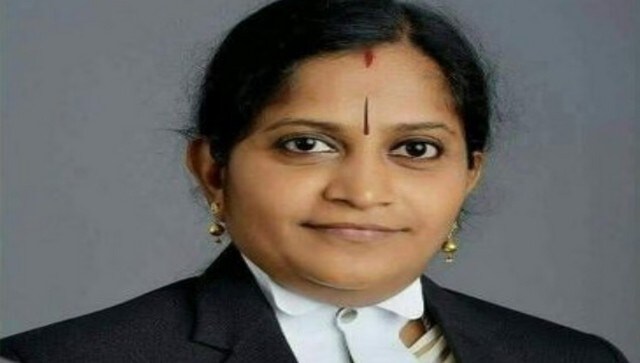 Explainers
A section of the legal fraternity from Chennai, citing her 'affiliation' with the BJP and 'hate speeches' against minorities, urged President Draupadi Murmu to return Victoria Gowri's nomination to the SC Collegium. Gowri was sworn in on Tuesday after the apex court refused to entertain the plea cha
Explainers
In Italy, parents of two children appealed against the decision of a lower court which had forced the youngsters to spend time with their grandparents. Now, the top court has said that this is not an obligation