Will not re-visit 1995 judgment on 'Hindutva', says Supreme Court
The Supreme Court on Tuesday ruled out re-visiting the famous 'Hindutva' verdict holding Hinduism as a 'way of life' making it clear that it would not go into the 'larger debate' as the issue did not find mention in the reference made by a five-judge bench
New Delhi: The Supreme Court on Tuesday ruled out re-visiting the famous "Hindutva" verdict holding Hinduism as a "way of life' making it clear that it would not go into the "larger debate" as the issue did not find mention in the reference made by a five-judge bench. judgement
"We will not go into the larger debate as to what is 'Hindutva' or what is its meaning. We will not re-consider the 1995 judgement and also not examine 'Hindutva' or religion at this stage," a seven-judge constitution bench headed by Chief Justice TS Thakur said.
The court, to which the issue has been referred by a five-judge bench, is examining the "scope and width" of section 123(3) of the Representation of the People (RP) Act which deals with electoral malpractices amounting to "corrupt practices", among other things.
"The appeal by a candidate or his agent or by any other person with the consent of a candidate or his election agent to vote or refrain from voting for any person on the ground of his religion, race, caste, community or language or the use of, or appeal to religious symbols or the use of, or appeal to, national symbols..., for furtherance of the prospects of the election of that candidate or for prejudicially affecting the election of any candidate" would amount to corrupt practices, the provision says.
Dealing with the reference, the bench said, "At this stage, we will confine ourselves to the issue raised before us in the reference. In the reference, there is no mention of the word 'Hindutva'".
"If anybody will show that there is a reference to the word 'Hindutva', we will hear him. We will not go into 'Hindutva' at this stage," the bench, also comprising Justices MB Lokur, SA Bobde, AK Goel, UU Lalit, DY Chandrachud and L Nageshwar Rao, said.
The remarks were made by the bench after senior advocate KK Venugopal, appearing for one OP Gupta who is seeking to intervene in the ongoing proceedings, said that he should also be heard if the bench is going into the question of Hindutva and seeking of votes on the basis of religion.
Social activist Teesta Setalvad had earlier sought to intervene in the matter with an application stating that religion and politics should not be mixed and a direction be passed to de-link religion from politics.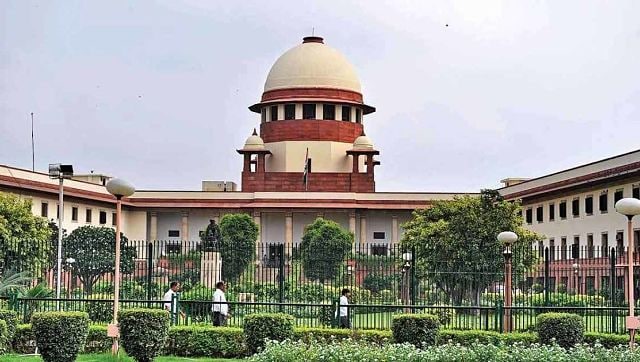 India
The top court was hearing a plea on Monday filed by a farmers' body protesting against the three new farm laws and seeking directions to allow and stage ''satyagrah'' at Jantar Mantar
India
The varying reasons accorded by high courts, apart from relying upon biases stemming out of the contemporary societal perceptions, additionally, often revolve around loose interpretations of the Constitution
India
The CJI has received assurance of early clearance of the names by Law Minister Kiren Rijiju.