Why the Modi govt's move to ditch quarterly jobs surveys to make way for EPFO-based employment data is a mistake
Dumping the QES for EPFO data is a bad idea and a case of seeking refuge in unrealistically high #employment numbers.
The labour ministry has put the Quarterly Employment Survey (QES) on the back burner as it wants to transition to computing payroll data based on Employees' Provident Fund Organisation (EPFO) subscriptions, based on data from the Employees State Insurance Corporation (ESIC) and the Pension Fund Regulatory and Development Authority (PFRDA), according to this report in The Economic Times.
Of course, the EPFO-based jobs data gives one a better picture about the jobs scenario in the country compared with labour bureau data, but may not be a realistic one though. The EPFO-based jobs data shows that over 39 lakh jobs were created in the formal economy between September 2017 and March 2018, while the sixth and the seventh QES show that a total of two lakh jobs were created between April-September 2017, the report said.
QES data comes with a lag and hence these two figures aren't comparable, but, for a while now, QES surveys have showed much lower employment numbers.
The last time the labour bureau released jobs data, it showed that unemployment rose to a five-year high of five percent in fiscal 2015-16. This rate was actually 4.9 percent in 2013-14. In fiscal 2015-16, the unemployment figure stood at 8.7 percent for women as compared to 4.3 percent for men, 5.1 percent in the rural sector and 4.9 percent in the urban sector. The QES covers a number of jobs created across eight sectors, covering 80 percent of India's total organised workforce.
In this backdrop, if the government indeed wants to ditch the quarterly household surveys that throw up lower employment generation figures, and opts for EPFO data that show better numbers, it would be making a mistake and would surprise industry observers for several reasons: One, even if the EPFO data offers one more avenue to look for employment data, the government should have retained the household surveys for the simple reason that these surveys offer a more realistic picture from a statistical perspective. This is something even the NITI Aayog, the government's think-tank, has acknowledged in the past.
In its 2017 report of the task force on improving employment data , the Niti Aayog had said: "Household surveys are the only means to generating economy-wide estimates of employment and unemployment. For this reason, it is extremely important to have regular household surveys…" If the Niti Aayog itself thinks household surveys are important to gather trends on job generation in the economy, why does the government want to do away with the surveys?
It should have retained it while experimenting with payroll data. The explanation that the ministry provides for putting the QES on hold, as mentioned in the Economic Times report, is not a convincing one. As the report says, it also goes against the original plan of having two parallel surveys for both formal and informal sectors. Relying on EPFO-based job data alone is fraught with risks, even in the organised sector. Second, there may have been a spike in new EPFO registrations, but many of them may not be active accounts, meaning not all of those people may be currently employed. According to a PTI report from April, the EPFO has over 19 crore subscriber accounts that also include members who have retired and settled their claims. Of this, the contributing members of the EPFO are over five crore at present, or a quarter of the total subscriber base. Third, there may have been a huge under reporting of formal employees in the EPFO scheme. The number spiked by at least 10 million in the first half of the previous year (from 38 million in March 2017 to 48 million in July 2017 because of this scheme.) when the scheme was in effect. These may not be new jobs but merely new reporting.
To sum up, doing away with the QES isn't a good idea -- it is a clear case of seeking refuge in unrealistically high employment numbers.
Of course, it has its share of negatives such as the lag in numbers and the difficulty in conducting surveys. But, by far this is the most reliable method to get a sense of the jobs scenario in the country.
In other words, it is extremely important to have a national survey-based jobs data gathering exercise, conducted annually.
Else, India will be committing the mistake of relying on fragmented data to put together an important macro economic indicator, which is then used in a whole range of economic studies and growth projections.
The Narendra Modi regime should retain household surveys.
(Data support from Kishor Kadam)
Find latest and upcoming tech gadgets online on Tech2 Gadgets. Get technology news, gadgets reviews & ratings. Popular gadgets including laptop, tablet and mobile specifications, features, prices, comparison.
India
In a clear swipe at China, Modi said without naming the country that entire world feels troubled by 'expansionist' forces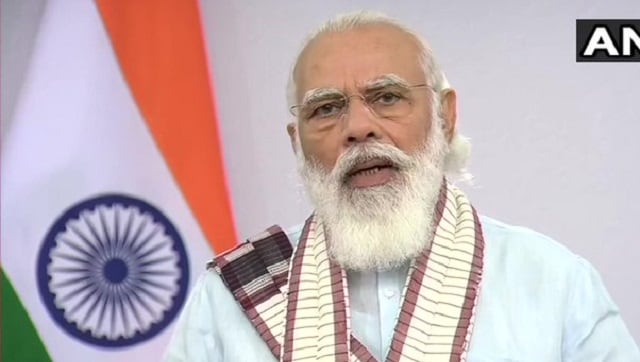 India
Addressing the concluding session of the 80th All India Presiding Officers Conference via video, the prime minister said that having elections at different places every month is hampering the development work in the country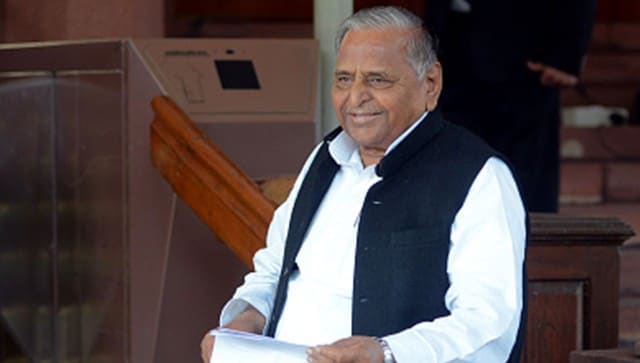 India
In his wish, Modi said that Yadav "is one of the senior-most and experienced leaders of our country who is passionate about agriculture and rural development"