Why the Madras HC judgment on premarital sex is a progressive one
The ruling by the Madras HC on premarital sex is one that is a step in the right direction - giving legitimacy to longterm partnerships, as well as the children
It's not often that a High Court judgment can be used as both a punch line and a pickup line. That's what happened yesterday when the Madras High Court passed a judgment that if the sexual relationship between a man and a woman is consummated, they become husband and wife. The rest of the marital bureaucracy – "tying thaali, exchanging garlands and circling fire pits" were dismissed as formalities for social satisfaction, according to a report in The Hindu.
With this judgment, the Madras High Court appeared to do several things:
They apparently made premarital sex extinct. Good old-fashioned married-people sex is seemingly the only option now.
They supplied young Indians with the ultimate comeback to nagging auntiejis and unclejis who keep pushing their young relatives towards the mandap. "Arre auntieji, I got married last night only! Twice."
They threw Twitter into spasms of hilarity that the social network hasn't seen since Rahul Gandhi said something about beehives.
And finally, and most importantly, they passed a judgment which might prove to be groundbreaking, both in its use and misuse.
Indian courts are no strangers to clumsily-worded judgments, but rarely is one made with such good intentions. Not many people would have bothered to read the entirety of the report which appeared in The Hindu (admittedly, the first paragraph about how "indulging in sexual satisfaction" can be considered a valid marriage is a hook that just won't let go). But the judgment was applied to the modification of the verdict of a 2006 case. A lower court had observed that a marriage wasn't valid because there wasn't any documentary evidence, and so the woman and their children weren't due any maintenance payments.
Justice Karnan overturned this judgment saying that the couple had cohabited and had had two children together, the paternity of whom was proven by a signature given by the man to authorise a cesarean surgery on the woman. "Therefore, the petitioner's rank has been elevated as the 'wife' of the respondent, and likewise, the respondent's rank has been elevated as the 'husband' of the petitioner," said the Justice. "Therefore, the children born to them are legitimate and the petitioner is the legitimate wife of the respondent."
The judgment is, in effect, validating a live-in relationship, or what is legally known as a common-law marriage. Common-law marriages are legal marriages which can be legally contracted. The couples, in these cases, are legally married for all purposes and in all circumstances. They, however, have no marriage license and have not had any formal ceremony in front of witnesses. They should have been cohabiting for a long time – as this couple was.
The Madras High Court has (inadvertently, perhaps) passed a very progressive and pro-equality judgment in this case. Rather than taking all the fun out of premarital sex by declaring it marital instead (as everyone is cackling about online) they have legitimised a long-term cohabitation which resulted in two children. They have also legitimised the children, who will not have to bear the societal stigma of having been born out of wedlock. The legitimisation of children will however, only be applicable in cases where the marriage is established by a court. Thirdly, they have ensured that in case of the dissolution of marriage, the children and the spouse will be financially taken care of.
The sex came into the picture when the man signed the papers authorising a cesarean surgery for the woman, which serves as the "documentary proof" referred to in the judgment. For any sexual relationship to be turned into a declaration of marital status, a document had to be provided, after which the woman could establish herself as the man's wife in government records. Obviously, since not many of us sign documents before engaging in premarital sex – unless you're a Kardashian, in which case sex is practically intellectual property – this ruling would not theoretically apply to us.
Justice Karnan's ruling is also in line with The Supreme Court's ruling in 2005 which established the definition of a domestic relationship. While not called a common-law marriage, a domestic relationship was "held akin" to one. It was first established in conjunction with the Protection of Women from Domestic Violence Act. The "relationship should be in the nature of a marriage", and an aggrieved party is within their rights to approach a magistrate for maintenance. But it wasn't entitled to her. "In our opinion, not all live-in relationships will amount to a 'relationship in the nature of marriage' [for women] to get the benefit of the Act," said a  Bench of Justice Markandey Katju and Justice TS Thakur. The Madras HC ruling could set a precedent to establish financial responsibilities in the case of long-term cohabitation.
Of course, such a clumsily-worded judgment (excerpt: "If any couple chooses to consummate their sexual cravings…the act is a total commitment with adherence to all consequences.") opens itself up to a variety of judicial misreading and misappropriations. Even the tiniest loopholes in our laws have been exploited in the past in family court matters, and a more articulately-worded judgment wouldn't have hurt anyone (except Twitter). But a shaky step is better than none at all. Strangely enough, the Madras High Court judgment might have been one of the more progressive ones we've seen in a long time.
India
On a petition filed by one Gowthama Sannah, the First Bench, comprising Chief Justice RK Agrawal and Justice K Ravichandra Babu after hearing the arguments of counsel for the petitioner, said it was reserving its orders.
Politics
Objecting Modi's participation in the book release function, Thanga Tamizhvelan, President of Tamizhnadu Makkal Katchi, in his PIL said it was not fair to allow a political leader "known for his Hindu fundamentalism" to speak at the university.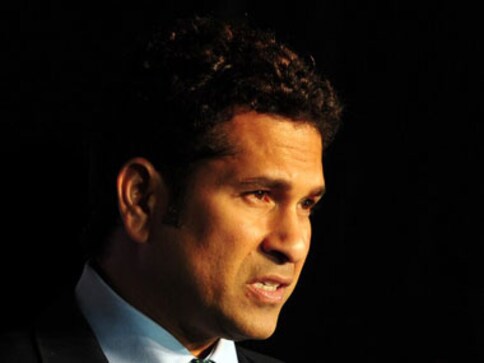 India
When the PIL by advocate Kanakasabai came up for admission, First Bench comprising Chief Justice R K Agrawal and Justice M Sathyanarayanan adjourned it to 2 December.