Sri Sri going to jail is mere talk; AOL is not even directly involved in culture fest
According to legal experts and environment activists pursuing this case, it is the Vyakti Vikas Kendra Trust—a sister concern of AOL Foundation—which has been acting as the front organisation in this case.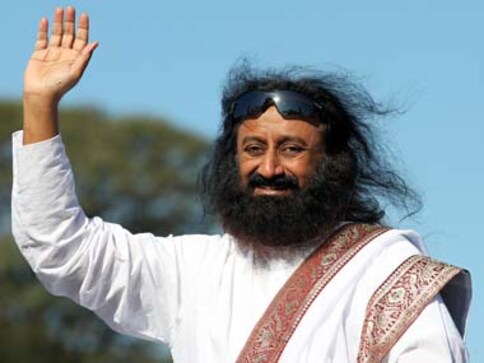 New Delhi: Only a day remains for Art of Living's founder Sri Sri Ravi Shankar to honour the order of the National Green Tribunal (NGT) to pay a fine of Rs 5 crore for causing ecological damage to Yamuna floodplains for the upcoming World Culture Festival. Will he pay or will he not?
If he does, it'll be a victory even though partial for the environment fighters in this country. But, if doesn't, will the 'godman' go to jail?
What the NGT order says
"For the damage caused to the environment, ecology, biodiversity and aquatic life of the river, the Foundation should be held liable for its restoration in all respects. In that regard and in exercise of our powers under Section 15 and 17 of the NGT Act 2010 we impose an Environment Compensation, initially of Rs 5 crore. The amount would be paid by the Foundation prior to the commencement of the event. This amount would be adjusted towards the final compensation determined to be paid by the Foundation for restoration work."
The deadline for payment is 5 pm of 11 March.
Will Sri Sri Ravi Shankar go to jail?
By his own admission, Sri Sri Ravi Shankar would prefer to go to jail instead of paying a fine of Rs 5 crore. This is what he had told a news channel after the verdict was passed.
Defying of tribunal's order may lead to – cancellation of the three-day World Culture Festival (WCF) scheduled to begin on 11 March and imposition of additional fine of up to Rs 10 crore and imprisonment.
But, actually it won't happen. No way.
"There is no chance of Ravi Shankar going to jail because he's nowhere in the picture. He knows it well and that's why he has made this false claim. In our petitions, we made AOL Foundation as the party, but it's Vyakti Vikas Kendra Trust – a sister concern of the Foundation, which is communicating with us. Any one from this organisation will be made the fall guy, if something goes wrong," petitioner Manoj Misra, convener, Yamuna Jiye Abhiyan told Firstpost.
The front organisation
According to legal experts and environment activists pursuing this case, it is the Vyakti Vikas Kendra Trust—a sister concern of AOL Foundation—which has been acting as the front organisation in this case. Reportedly, the Union Ministry of Culture gave Rs 2.5 crore grant to the Bengaluru-based trust for this culture event on Yamuna floodplains.
"Since it's this front organisation dealing with the festival, both in terms of receiving government grant and communicating with the petitioners in a 'benami' way, Ravi Shankar won't be held responsible for anything wrong. He knows it well and that's why this bravado from him. In case the legal axe falls, it won't be his neck on line, but someone else's from this front organisation," remarked legal and social activist, Shehzad Poonawala.
What legal experts say?
Advocate Ritwick Datta, a counsel for the petitioners in this case, told Firstpost, "Under Section 26 of the NGT Act, the violation of NGT order can lead to an imposition of fine of up to Rs 10 lakh and imprisonment. The AOL foundation has the right to move Supreme Court and if the apex court doesn't accept their plea and no relief is given to them, NGT's order stands. If the fine isn't paid tomorrow by the deadline mentioned, the court may order the cancellation of the WCF. People like him never go to jail and his organisation will ensure it doesn't happen either. Or else it'll make a dent on this mega PR-driven corporate event."
"By claiming that he wants to go to jail, Ravi Shankar has used pressure tactic on the court. It's by someone who's known to enjoy patronage of the highest executive authority of the country, which also mobilised the Indian Army for the culture event. His AOL is usually about programmes in humility and conciliation but his challenge to NGT smacks of arrogance of power."
Isn't it contempt of court?
"Of course. While, Ravi Shankar has the right to challenge the NGT order, his claim to TV channels that he would rather go to jail than pay the fine is nothing but contempt of court and is no less an affront to the majesty of the judicial system as someone claiming Afzal Guru's hanging was a 'judicial killing'," added Poonawala.
Senior counsel of Supreme Court, Sanjay Parikh added, "It's his (Ravi Shankar) wish whether he wants to go to jail or pay the fine. Law will take its course and if they don't pay the fine, it'll be contempt."
"Ravi Shankar claiming to go to jail on TV channel is nothing but a farce. If he doesn't pay the initial fine of Rs 5 crore by tomorrow's deadline, it'll be contempt of court. Even Delhi High Court has mentioned WCF as an ecological disaster. It's in connivance with the government that AOL Foundation has been able to do it on such a massive scale. Now, he's trying to communalise the environment issue by juxtaposing the Batla House case. This is ridiculous," remarked Vimalendu Jha, executive director, Swechha, an NGO.
"It won't be surprising if they don't pay and carry on with the event. They have blatantly flouted all norms and regulation related to environment, including NGT's order of 2015. Despite having evidences of damaging the floodplains' ecosystem, Ravi Shankar openly denying it and instead claiming that they have been doing good job on floodplains. The entire event is being organised keeping eye on Nobel Peace Prize that Ravi Shankar wants to have and getting this WCF on Guinness world record," added environment activist and petitioner Anand Arya.
Despite several calls and messages the AOL Foundation's lawyers were not available for a response.
Find latest and upcoming tech gadgets online on Tech2 Gadgets. Get technology news, gadgets reviews & ratings. Popular gadgets including laptop, tablet and mobile specifications, features, prices, comparison.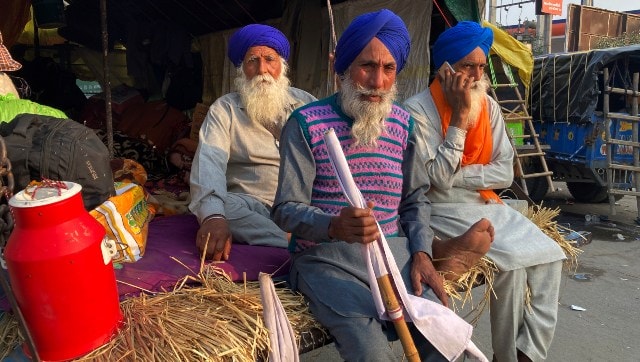 India
The fear among farmers is that the next step in the agriculture reform process will be the doing away of government procurement process as well as the MSP
Lifestyle
'As I read Emily Ratajkowski's tale, I thought of many of the stories I had heard amongst the models I had interviewed that struck a similar chord,' writes Manjima Bhattacharjya in her monthly column, 'Curious Fashion'
Entertainment
While there's no doubt that online shows entertained and even comforted us during these trying past few months, there's also no doubt that they'll never match up to the experience of watching a concert in person. And sadly, they don't seem to be matching up in terms of income for artists either.