Why SC can try Italy envoy for contempt despite immunity
While Mancini stands a real chance of being declared persona non-grata and asked to leave the country, he can be tried for contempt of court if the Supreme Court so desires.
Even as the brouhaha over the the two absconding Italian Marines gets louder, experts say all hope is not lost. There may be no immediate way to force the two men to return, but there are possible courses of action against Italian ambassador, Daniele Mancini, who filed an affidavit with the Supreme Court guaranteeing their return. Subhash C Kashyap, an expert in constitutional law and former secretary general of Lok Sabha, says that while Mancini stands a real chance of being declared persona non-grata and asked to leave the country, he can be tried for contempt of court if the Supreme Court so desires.
"When an ambassador gives a guarantee, it means the Italian government is giving an undertaking. And since he has voluntarily given a guarantee for the two Marines, the Supreme Court can take it up as a matter of contempt of court and decide whether in such a case he is allowed the benefit of the diplomatic immunity provision or not," Kashyap told Firstpost.
Former foreign secretary, Shashank, told Firstpost that there are cases in which there may be restrictions on diplomatic immunity – for instance in cases of car insurance and local taxation, where diplomats get limited immunity.
"An ambassador has diplomatic immunity under the Vienna Convention. But, if the ambassador voluntarily foregoes that immunity then there may be restrictions. By standing guarantee to the Marines, the Italian Ambassador has voluntarily foregone a comprehensive diplomatic immunity for himself. So, diplomatic immunity is not an absolute immunity," Shashank explains.
The Supreme Court in its order to allow the Marines to return to Italy to vote, had stated, "An additional affidavit has been filed by Daniele Mancini, ambassador of Italy in India, representing the applicant No.3, indicating that under the Italian laws, the petitioners 1 and 2 are not entitled to cast their votes in their present circumstances, and that they have to travel to Italy for the said purpose. The said respondent has also affirmed an affidavit of undertaking on 9th February, 2013, whereby he has taken full responsibility for the petitioner Nos. 1 and 2 to proceed to Italy in the custody and control of the Government of Italy and to ensure their return to India in terms of this order."
Earlier on Wednesday, former Supreme Court judge and noted jurist VR Krishna Iyer told Deccan Herald that the President "can take action against Italian ambassador to India who stands as surety to the marines" – in some way holding the Italian ambassador to account for his government's decision.
While Kashyap said that "an extreme step in this case would be to severe diplomatic relations with the country", while the minimum that the President can do is either send him back to Italy, formally declaring Mancini persona non-grata or have the Italian government recall him immediately. However, even in the case of declaring Italian Ambassador Daniele Mancini persona non-grata the Indian government's decision and action is not an absolute if Mancini decides to stay on in the country for a while.
"Even after Mancini is declared persona non grata, if he does not go back immediately and decides to stay on in the premise of the Italian Embassy, there's nothing the Indian government can do," Kashyap said, adding, "The Embassy building and its premise is considered part of Italy and so practically Indian law does not apply within."
But, if Mancini were to go away from the country, it will amount to letting not just the Marines abscond, but also allowing safe passage to the Italian Ambassador who was the guarantor for their return. "If Mancini goes away to Italy it will be problematic. There will then be no surety about whether a warrant can be issued against him for contempt of court under international law and whether or not he will be extradited to India if the need be," Kashyap said.
In today's hearing of the case, the Supreme Court today issued a notice to Italian Ambassador Daniele Mancini and restrained him from leaving the country – the first time the Supreme Court has restrained a diplomat from leaving the country.
Find latest and upcoming tech gadgets online on Tech2 Gadgets. Get technology news, gadgets reviews & ratings. Popular gadgets including laptop, tablet and mobile specifications, features, prices, comparison.
India
On September 21, the top court had pondered over the nature and extent of its order regulating ''Bindas Bol'' programme on alleged infiltration of Muslims in bureaucracy saying it did not want to "curtail" freedom of speech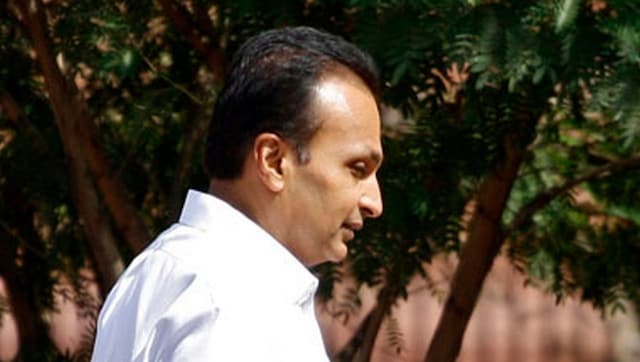 Business
The State Bank of India had moved the apex court to recover Rs 1,200 crore that it had loaned to two firms of the then-chairman of Reliance Communications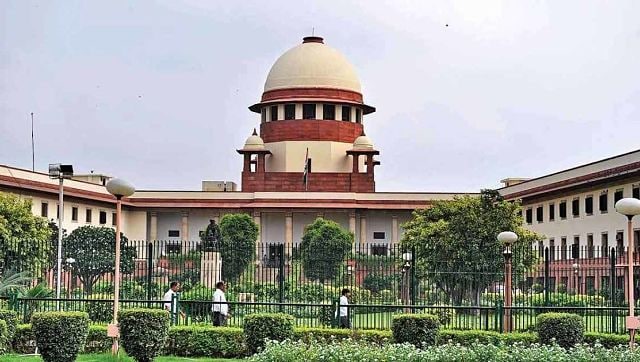 India
The apex court said the manner in which some media houses are conducting debates is cause for concern as all type of defamatory things are being said