Why repealing the Maharashtra Rent Control Act is good politics
By turning its back on reforming rent control, the government has lost an opportunity to dismantle a system that has for so long protected a few and reap the political rewards from doing so.
In January this year, the Maharashtra government announced a proposal to amend the Rent Control Act that would free residential properties above 847 square feet and commercial properties above 540 square feet from protection under rent control. This move came under heavy criticism from leaders belonging to opposition parties and tenants who would have been affected. The government blinked and the proposal was withdrawn. What has been a victory for tenants and those in the opposition has come as a blow for the poor in Mumbai.
In a recently published paper on rental housing in India, around 82 per cent of the residential area protected under rent control is in South Mumbai. Further, around 30,000 rent controlled residential units in South Mumbai have an area of 50 square meters (538 square feet) or more and these comprise 11 percent of the total number of units under rent control.
In the absence of information on incomes of tenants, the size of the property is a good proxy for incomes. This is because at the time of imposition of rent controls, the rich rented larger houses and the poor rented smaller houses. The pagdi system that emerged to circumvent the rental laws ensured that the laws of market prevailed. By paying a pagdi that reflected the market value of the property, new tenants could enjoy protection and thus once again, the rich rented larger houses. Had the amendment gone through, these tenants would be the ones most affected.
Although it is fair to say that protection must be removed from those who do not deserve it any proposal to change the status quo must account for the complexity of the present situation that is entrenched in the pagdi system. Removing protection across the board will be unfair to those tenants who have paid pagdi. We recommend that tenants who will lose protection be classified into two groups: those who have paid pagdi and those who have not. Those who paid pagdi may enjoy protection for a specific number of years after which protection may be lifted and for the rest protection may be removed with immediate effect. We also recommend that instead of increasing rents to the prevailing market rates at one go, rents should be raised gradually, with a limit on the number of times they can be raised in a year, until they reach market rates. These steps will have the additional advantage of weakening the opposition to change.
Contrary to popular belief, rent control has been anti-poor rather than pro-poor. The Maharashtra Rent Control Act is draconian in nature. It is one of key reasons why investment in new rental housing in Mumbai has all but disappeared and why several existing properties enjoying protection are dilapidated. In 1961, the share of rental and owner occupied housing in Mumbai was around 50 per cent each. However, since then nearly 95 per cent of all residential construction has been owner occupied. Lack of access to affordable rental housing in the formal housing market has led many low-income households to find housing solutions in slums (which, ironically, have a thriving rental market!). The slum population in Mumbai in 2011 was around 50 lakh. The only people the rent act has benefited are incumbent tenants and those who can afford to pay pagdi to get access to the privilege of protection.
Reviving rental housing therefore needs drastic changes to the existing rent control regime to make it more responsive to the market while continuing to protect tenants against unfair rent increases and evictions. International experience supports this. Cities like New York and Zurich, which have a more relaxed form of rent control have a flourishing rental market. Attracting investment in new rental housing will require assuring that all new construction will be exempt from rent control for all time to come. Low-income households who wish to rent could be supported through housing vouchers that subsidise rents.
If successful, these reforms will provide a fillip to affordable rental housing and will help bring the poor within the formal housing market. The political returns from this should be obvious to any political party. By turning its back on reforming rent control, the government has lost an opportunity to dismantle a system that has for so long protected a few and reap the political rewards from doing so.
The author is a Senior Associate at IDFC Institute
Find latest and upcoming tech gadgets online on Tech2 Gadgets. Get technology news, gadgets reviews & ratings. Popular gadgets including laptop, tablet and mobile specifications, features, prices, comparison.
Politics
In an exclusive interview with Network18 group editor Rahul Joshi, Amit Shah delved into a range of topics, including the BJP's political relations with its former ally Shiv Sena in Maharashtra
India
CET said that it is aware that the outage hit Mumbai local as well. Thus it will also consider alternatives for those who had papers in the second shift if it receives any complaints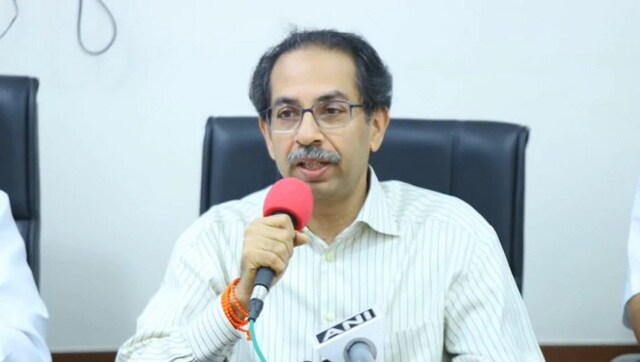 India
In the party's official mouthpiece Saamana, the Sena claimed that using the Governor's office to attack the state government has proved 'costly' for the BJP in Maharashtra