Why men's rights activists are against inclusion of marital rape
Will inclusion of marital rape help abused women in a marital relationship or will it end up destroying Indian family values in the name of justice?
The Government has not included marital rape in its anti-rape ordinance appealing that it is a complex issue that involves multiple stakeholders. When mens rights activists are constantly clamouring that Section 498(A), the Domestic Violence Act is being misused, is there really a need for a new law?
"This is not introduction of a new offence," said lawyer Mihira Sood. Speaking to Sagarika Ghose on a late night discussion with CNN-IBN, she said, "It is removing an exception in the IPC Section 375 (I) where it defines rape, that currently does not criminalise non-consensual sex between husband and wife, if the wife is aged more than 15 years."
According to her, the introduction of this clause into the law will require everyone to re-look at the definition of rape first. She said, "Is rape a violation of your bodily integrity and sexual autonomy? Or is rape a violation of someone else' property?," adding that in an Indian marriage, the wife is often considered the man's property.
However mens rights activist Captain Arun Sethi said that this is a draconian law that will violate the already shrinking space of mens rights in marriage.
"Men have been dubbed as perpetrators of rape, dowry, sexual harassment but today our women have been so over empowered without checks and balances that they are insidiously greedy and unacceptable," he said.
For example Section 498(A) of IPC gives the right to sadistically throw the entire family to jail which often include women themselves, he added.
He said, "Without careful review the inclusion of that section will give the woman another lethal weapon to throw the man behind bars. The institution of marriage will go for a six. There will be more disturbances in society."
Find latest and upcoming tech gadgets online on Tech2 Gadgets. Get technology news, gadgets reviews & ratings. Popular gadgets including laptop, tablet and mobile specifications, features, prices, comparison.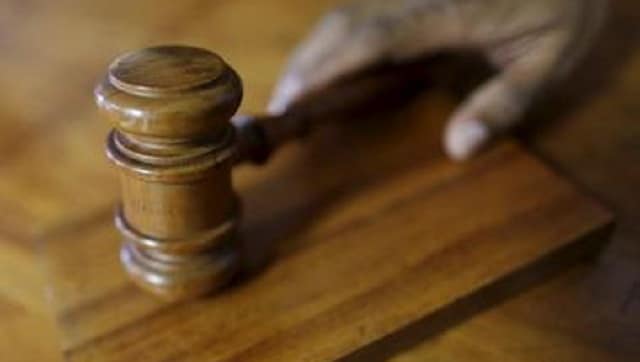 India
Justices Pankaj Naqvi and Vivek Agarwal also overturned two previous verdicts of the high court, which said that religious conversion solely for the purpose of marriage was prohibited, saying that they are not "good in law"
India
Investigation into the incident revealed that fire prevention protocols and safety measures were lacking at the hospital, which hindered rescue operations and resulted in deaths of five patients