Why encephalitis continues to haunt the children of Gorakhpur
Is it the acute nature of encephalitis or the complete apathy towards providing basic services that stands in the way of combating encephalitis in UP?
A silent killer is ravaging village after village in Eastern Uttar Pradesh where over 400 children have died since last year. The silent killer, encephalitis, has spelt disaster in parts of Gorakhpur district since 1978, the first year in which encephalitis deaths was recorded in that part of UP.
According to a CNN-IBN report, there have been 350 deaths in the encephalitis ward of the BRD hospital in Gorakhpur so far this year, but unofficial sources claim the number is well over 1000 deaths. On an average, three patients share a single bed in the hospital and there is an acute shortage of doctors, with only about 10 senior doctors who can treat encephalitis patients. That, in effect, would mean only 1 doctor for every 48 children.
According to Dr RN Singh, Convenor of the encephalitis eradication program, there are several reasons why the disease has taken a dangerous form over the last 10 months.
"The National Programme to tackle the encephalitis issue was brought to the table in January itself. It took at least 10 months for the government to act on it. This is shameful," he told CNN-IBN.
He also said there was a lack of initiative from the state government in following up on the first vaccine with a second vaccine, without which the vaccination attempt would completely fall through.
The Government has however sanctioned 3350 crore in order to fight acute encephalitis in eastern UP. But there is a severe gap between the policies and the implementation of the government.
Experts believe that acute encephalitis can only be fought by providing people safe access to drinking warer, proper nutrition and providing basic sanitation services to the poorest people, who are worst hit by this disease.
CNN-IBN reports also suggest that over 250 children have died in the village of Kothai, that is about an hour's drive from Gorakhpur.
According to Vandana Prasad of the National Commission for the Protection of Child Rights, over 15% children can be cured just by administering the vaccine for Japanese encephalitis.
Early diagnosis and establishing diagnostic centres is also one of the key areas which one would have to address in order to erradicate this dangerous disease, she added.
After over 34 years since the problem first surfaced in UP, precious little has happened on the ground so that the situation can be brought under control. It remains to be seen whether the government can ensure access to safe drinking water and sanitation, rather than crying foul over the inability to combat a disease that cannot be prevented through immunisation.
Find latest and upcoming tech gadgets online on Tech2 Gadgets. Get technology news, gadgets reviews & ratings. Popular gadgets including laptop, tablet and mobile specifications, features, prices, comparison.
India
As per the proposal, minimum punishment for dowry deaths will be 10 years, while maximum punishment for stalking will be 7 years (on subsequent conviction)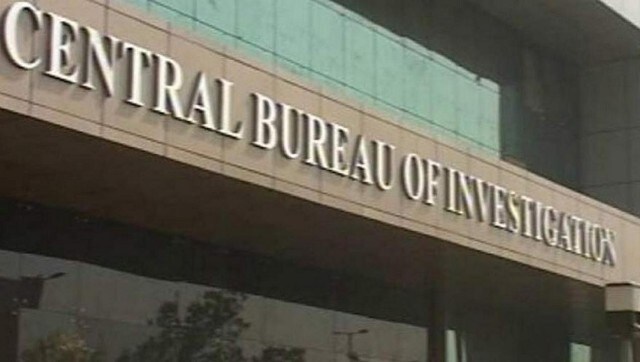 India
In its letter to the UP govt, CBI named then Unnao DM Aditi Singh, SPs Pushpanjali Devi and Neha Pandey and ASP Ashtbhuja Singh, for ignoring the pleas of the minor girl who was raped by ex-BJP MLA Kuldeep Singh Sengar
Arts & Culture
It is hard to overstate the impact of Soviet children's literature on its Telugu readers.