Why an outspoken President Pranab bodes well for India
India needs a President who is proactive and who can speak his mind. Pranab Mukherjee, with six decades of political experience, is eminently qualified to do this.
I remember watching Pramod Mahajan from the Lok Sabha Press Gallery flooring the Speaker with his remark: There are three PMs in this House right now.
Before a stunned House, the Speaker and even the BJP members understood what Mahajan was saying, he came up with a one-liner answer to his own statement: "The Prime Minister, Pranab Mukherji and Pramod Mahajan."
Well, one of the three "PMs" jocularly mentioned by the late Mahajan needs to be put on our watch list.
Into his 15th month of Presidency, Pranab Mukherjee is showing signs of wading into such areas where hardly any of his twelve predecessors in the Rashtrapati Bhavan ever ventured.
His just-concluded visit to Belgium (2-5 October) and the ongoing trip to Turkey (5-8 October) are a case in point.
Before embarking on his two-nation tour, his third foreign trip as President of India, Mukherjee has given detailed, no-holds-barred interviews to the prominent Euronews and CIHAN News Agency media outlets of Belgium and Turkey and talked freely on core issues facing India and the international community, such as terrorism, foreign policy and economic issues.
During his first two foreign visits – to Bangladesh (3-5 March, 2013) and to Mauritius (11-13 March, 2013) – Mukherjee had not given any interviews to the media outlets of these countries.
This writer does not recall in his over three-decade-long journalistic career any President of India giving on-record interviews to media outlets of host countries before a visit (which in case of the President of India is invariably a state visit, the highest in international protocol).
This is usually the prerogative of the Prime Minister or his senior cabinet colleagues like the External Affairs Minister. In the unwritten diplomatic conduct of the Government of India, the President, the Vice President and the External Affairs Minister are asked to pay bilateral visits to those countries which the Prime Minister does not have the time to visit, but are considered important.
After all, the number of foreign visits a Prime Minister can make are limited, although this number is steadily growing. There are foreign destinations which are a must-visit for the Indian Prime Minister, such as multilateral summits like ASEAN, the East Asia Summit, India-European Union summit and bilateral summits with two nations – Russia and Japan.
In virtually all of these top-level outreach engagements with the international community, the Prime Minister (and sometimes the External Affairs Minister) practice the usual mantra of giving interviews to leading media outlets of host nations to set the parameters of Indian foreign policy in perspective.
Perhaps for the first time, Pranab Mukherjee has donned this role in his third foreign trip – to Belgium and Turkey.
This is a welcome trend – if Mukherjee is indeed trying to make it a trend.
India needs a President who is proactive and who can speak his mind. Pranab Mukherjee, with six decades of political experience, is eminently qualified to do this.
What Mukherjee conveyed in his two media interviews before he embarked on his two-nation tour makes a lot of sense. He is actually airing the government views on subjects like foreign policy and economic issues, though his predecessors have not taken this route.
KR Narayanan had given glimpses of why he was not a "rubber stamp" President. Abdul Kalam and Giani Zail Singh too had bared their fangs at times.
But here is Pranab Mukherjee who is articulating the government's thoughts in a manner like none of his predecessors did and that too in a politically correct manner. KR Narayanan had created ripples by giving a full-fledged interview to N Ram but that was for Doordarshan and All India Radio and coincided with the completion of 50 years of Indian independence. And in this interview too, Narayanan did not address meatier questions like the way Mukherjee has done for his ongoing foreign trip. The interview with KR Narayanan can be read here 
But Mukherjee has given free-wheeling interviews to foreign media of the host countries, answering questions on all core issues.
Sample his quotes from his interview with the Euronews:
Euronews: India says that this is state-sponsored terrorism and of course Pakistan says it is not state-sponsored terrorism.
President of India: It may not be. But non-state actors, that is the phrase they used, then I responded by saying that non-state actors are not coming from heaven. Non-state actors are coming from territory under your control. And not now, in 2004 Pakistan agreed that their territories will not be allowed to be used by forces inimical to India.
The same issue was raked up by CIHAN News Agency, Turkey and Mukherjee answered it without batting an eyelid. Here is the relevant Q & A thread:
CIHAN: What is India's approach to bilateral relations with Pakistan?
President of India: India desires peaceful, friendly and cooperative relations with Pakistan, which requires an environment free from terror and violence. India is firmly resolved to combat and defeat the terrorist menace that continues to receive encouragement and reinforcement from across the border. We have consistently stressed the need for Pakistan to honour its solemn commitment of not allowing territory under its control to be used for terrorism directed against India in any manner. Pakistan must also show determined action to dismantle the terrorist networks, organizations and infrastructure operating from territories under its control.
There is expectation from the people of India that Pakistan will show tangible movement in investigating and bringing to justice quickly those Pakistanis responsible for the Mumbai terrorist attack in November 2008, including those whose trial is presently underway in Islamabad.
The moral of the story is simple: Pranab Mukherjee is becoming a more pro-active, a more hands-on President than his predecessors.
If it is indeed so, and if his future foreign visits betray the same streak, then it will indeed be a path-breaking shift – and a welcome one at that.
*The writer is a FirstPost columnist and a strategic analyst. His Twitter handle is @Kishkindha.
Subscribe to Moneycontrol Pro at ₹499 for the first year. Use code PRO499. Limited period offer. *T&C apply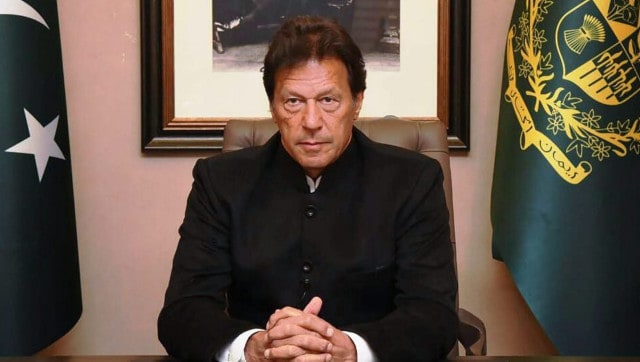 World
The Pakistan prime minister alleged that some lawmakers from the Tehreek-e-Insaf had been bribed by the Opposition to vote for Yusuf Raza Gilani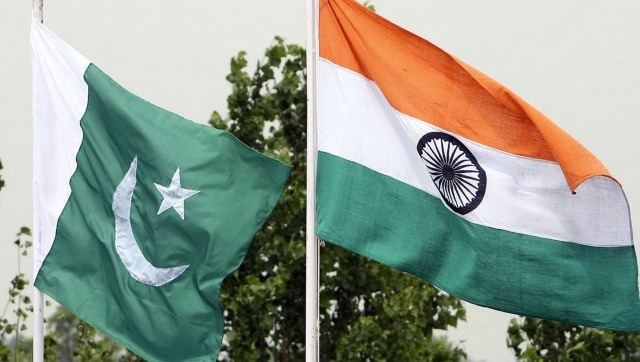 World
The decision on ceasefire, effective since Wednesday midnight, was taken at a meeting between the Director Generals of Military Operations of the two countries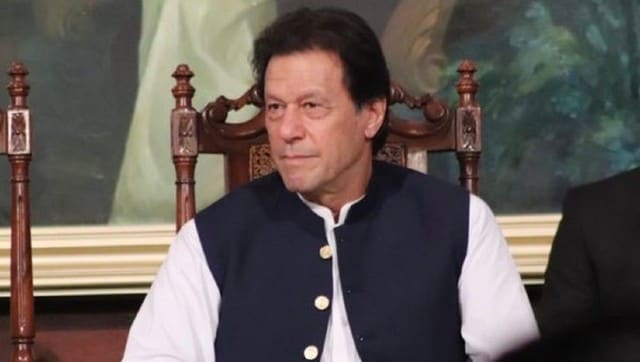 World
Pakistan minister Shafqat Mahmood said that the vote of confidence will be held in an 'open setting', contrary to the vote for the Senate seat which was held through a secret ballot