Who killed Manjula Shetye? Kin accuses corrupt Byculla prison officials of killing 35-year-old who stood up for other prisoners
Manjula Shetye, the 35-year-old woman inmate who was assaulted and murdered inside Byculla jail in Mumbai allegedly by the the jail superintendent and five other prison staff, was the third in her family to have passed away in the last eight months.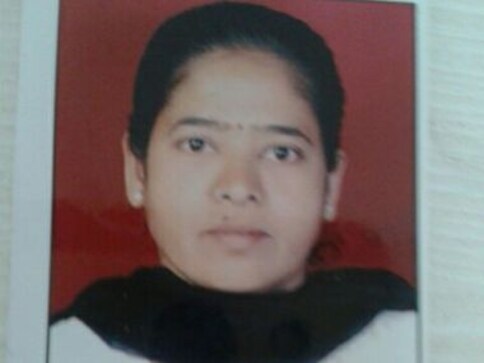 Manjula Shetye, the 35-year-old woman inmate who was assaulted and murdered inside Byculla jail in Mumbai allegedly by the the jail superintendent and five other prison staff, was the third in her family to have passed away in the last eight months. The kin of the deceased woman are unhappy with the role of the Mumbai Police alleging that the cops are trying to "shield the perpetrators." They are also worried about the safety of those jail inmates who stood up for Manjula when she was beaten, disrobed and had a baton shoved in her private parts.
"Tera bhi Manjula kar denge," the jail staff threatened the eyewitnesses, using my sister's name as a verb, when they tried to reach out to help her. This is in their statements to the police. We are afraid these witnesses might be threatened, assaulted, and worse, forced to change their statements. They are at risk in Byculla Jail, and need to be shifted elsewhere," said 56-year-old Anant Shetye, a Pune-based professor, one of the four brothers of Manjula.
The Shetye family, comprising Manjula's parents and her five siblings — four brothers and one sister — were residents of a chawl in Bhandup in central Mumbai until they spread to different pockets of the state in the late nineties after Manjula and her mother, Godavari, were convicted for abetting the suicide of the former's sister-in-law. Manjula's father had passed away in 1982 while her older sister was married, and settled in Kalyan on the outskirts of the city. The brothers, overwhelmed by the humiliation, decided to move after the convictions.
"My mother and Manjula were framed. They were lodged in Yerwada jail, and over the years, Manjula grew really popular with the jail staff because of her good behaviour. She was the jail warden for eight years in Yerwada. Whenever we went to visit her, the staff would escort us on priority. That's the reputation she had built. But things started to go awry after my younger brother passed away in November last year," said 51-year-old Sharad Shetye, who is an auto-rickshaw driver by profession and another of Manjula's brothers.
Sharad stated that his 50-year-old brother succumbed to a heart attack last year after which his mother, who was still lodged in Yerwada at the time, started losing her health. She wouldn't eat, and resigned to loneliness. Soon, diabetes and hypertension started to take a toll on her body, and she would be admitted in hospital jail wards every fortnight. Early this year, at the age of 82 years, she developed an infection owing to her diabetes, and breathed her last. Manjula, who had spent over a decade with her mother in prison, soon turned inconsolable, and lost.
"Manjula was shifted to the Byculla Jail only two months ago. Byculla Jail was short of jail wardens and they had written to Yerwada asking for these transfers. When Manjula volunteered to move, I counselled her against it since she was settled there. But she said that our mother's memories haunted her in that place, that she could still see her behind those bars, hear her complain about her health, and that every night, she would cry herself to sleep. And so, along with two other woman inmates, she moved to Byculla - only because she wanted to be away from those painful memories. And now, she is one of them," said Sharad, a resident of Kalyan.
Manjula's brothers informed that they last saw her a month ago during a mulaqat at the Byculla Jail in May. She appeared visibly tired, packets of fatigue hanging loosely below her eyes. When confronted, she said she hadn't slept in three days.
"She told me that the jail staff wouldn't let her sleep. She said that at Yerwada, wardens worked in eight to ten-hour shifts. However, at Byculla, wardens were supposed to keep a watch on the inmates throughout the day and night. She told me that there were several occasions when she had gone without sleep for two days or more. But we had never anticipated that the injustice would tread so far. A prison is a reformation home. You do not expect it to kill, and kill with such barbarity," said Sharad.
Manjula's kin stated that they learnt about her death when local police personnel arrived at their home in Kalyan around 7 am on Friday. They informed the family that Manjula was dead, and that they should visit the Byculla prison immediately. When the family, which still wasn't told about the cause of Manjula's death, reached outside the prison, they noticed an unusually high number of armed policemen in waiting outside the jail. And soon, they deciphered the reason for the deployment.
"Women inmates had climbed atop the jail. They looked uncontrollable. 'Bachao, bachao,' they were shouting, 'We are not safe here. Please save us.' They set a few clothes on fire, and soon, more police personnel arrived. The entire prison was surrounded by police vans, and while the police tried to take control of the situation, jail authorities asked every visitor to leave. When we told them that we couldn't leave, that our sister had died inside, they told us that her body was at JJ Hospital, and that we should go there," said Sharad.
Upon reaching the hospital, Manjula's kin were given her post mortem report. They were told that she had suffered contusions and injuries on several parts of her body, including her brain, lungs, and stomach. Her eyes were said to have been bleeding. And when they approached the police with the findings, they learnt that their sister was murdered brutally over a few eggs and some bread loaves.
"My sister was killed because she raised her voice against corruption in prison. She was subjected to this unimaginable, mind-numbing torture because she stood up for other inmates. And what have the police done? They haven't even arrested the jail staff responsible for her death. In any other murder case, arrests are prompt. Then why not here? The police are trying to help their accused counterparts. We had to run from pillar to post only to get a copy of the FIR. Why would they not give us a copy? The only logical explanation is that they wanted to hide facts from us, hide the brutal details given by eyewitnesses in their complaint. We do not trust the police, not until they put these murderers behind bars," said Anant, Manjula's brother.
The author is a journalist, and author of the true crime book, The Front Page Murders.
India
'Today India is firmly moving ahead in the world under the leadership of Prime Minister Narendra Modi,' Adityanath said
India
On Wednesday, the Supreme Court, granting bail to Indrani Mukerjea, the prime accused in the murder of her daughter Sheena Bora, said the trial will not be completed anytime soon as only 68 out of 237 witnesses cited by prosecution have been examined till date. This was Indrani's 10th attempt at seeking bail