Who is Sunanda Pushkar? Her background and many scandals
Sunanda Pushkar Tharoor's tweets are not the first time that Shashi Tharoor's wife has been embroiled in scandal.
On Wednesday evening, a series of bizarre tweets sprung up on Tharoor's timeline that left admirers and detractors gobsmacked alike.
The tweets referred to one Mehr Tarar, a Pakistani journalist, whose articles Tharoor is found to be tweeting out quite often. Most of the tweets claimed several hyperbolic forms of love for Tharoor, on his own Twitter handle.
Soon, Tharoor declared that his account has been hacked and will be non functional for a few days before the issues are sorted out. Just when the dust was about to start settling, Sunanda Pushkar, Tharoor's wife declared that neither her or her husband's account has been hacked. In fact, it was she, who had logged into Tharoor's account and posted messages that Tarar had sent her husband to tell the world that her husband was being stalked.
She confirmed to The Economic Times that she is the one who sent out the tweets:
"Our accounts have not been hacked and I have been sending out these tweets. I cannot tolerate this. This is a Pakistani woman who is an ISI (Inter Services Intelligence) agent, and she is stalking my husband. And you know how men are. He is flattered by the attention. I took upon myself the crimes of this man during IPL (Indian Premier League). I will not allow this to be done to me. I just can't tolerate this. I have nothing more to say," she said, speaking on the phone.  
So who is Sunanda Pushkar? Pushkar first sprang into the public consciousness when she was seen accompanying Shashi Tharoor at social gatherings, and was also in the thick of the controversy around IPL team Kochi Tuskers back in 2010.
Prior to her marriage, Pushkar was a sales director in a Dubai-based real estate company Tecom. In April 2010, she had to relinquish a stake in the Kochi IPL team estimated at Rs 70 crore, when allegations of corruption against her then beau Tharoor (Union minister at the time) created a furor.
There were allegations that Tharoor used her as a front to collect Rs 70 crores for helping the Kochi owners get their IPL team. Rendezvous Sports World lead the consortium that bought the Kochi team. The group said that Pushkar is a Sales and Marketing Expert who knows the Kerala and Middle East market well and deserves to be rewarded for the expertise she offers to the consortium.
This is not the first controversy that Pushkar has faced. In fact, it was just a couple of days ago that Pushkar got into an altercation with a journalist in Dubai. According to a report published in Khaleej Times, Pushkar was at a private dinner party with Tharoor when she accosted the journalist her husband was speaking to. Tharoor was speaking of the 2014 elections when his wife interrupted, saying "This is why I hate the media. I have thrown liquor at Arnab Goswami (Times Now  anchor). You think I can't do that to you?" Pushkar later denied the reports, and even tweeted about it.
@_projectkashmir @ShashiTharoor it was a wedding reception not a party Shashi did NOT consent 2 an interview V have no PR agency

— SunandaPTharoor (@sptvrock) January 13, 2014
@sunilganga @ShashiTharoor @_projectkashmir normally I wouldn't have replied to this but as u used the word 'abuse 'I shall I DID NOT abuse

— SunandaPTharoor (@sptvrock) January 14, 2014
On 30 October, 2012, Pushkar slapped a man at the Thiruvananthapuram airport allegedly because the man misbehaved with her. According to news reports, the incident took place when the couple arrived at the airport on Monday and were welcomed by a crowd of jubilant Congress workers. A local television news channel footage available on YouTube shows an angry Sunanda slapping a man in the crowd who had apparently touched her inappropriately.
Pushkar belongs to a family of landlords and Army officers from Bomai, 8 km from Sopore in the Kashmir Valley. Her father is Lt Col (retd) P N Dass who retired from the Army in 1983. She has two brothers, one of whom works for a bank; the other is in the Army. She is a graduate of Government College for Women, Srinagar.
Find latest and upcoming tech gadgets online on Tech2 Gadgets. Get technology news, gadgets reviews & ratings. Popular gadgets including laptop, tablet and mobile specifications, features, prices, comparison.
Entertainment
Kangana Ranaut's comment comes after Urmila Matondkar alleged Himachal Pradesh, Ranaut's home-state, is the "origin" point for drugs.
India
Condemning Sharma's arrest, the Press Club of India also said that the police should provide pertinent details "so that a defence may be possible to construct"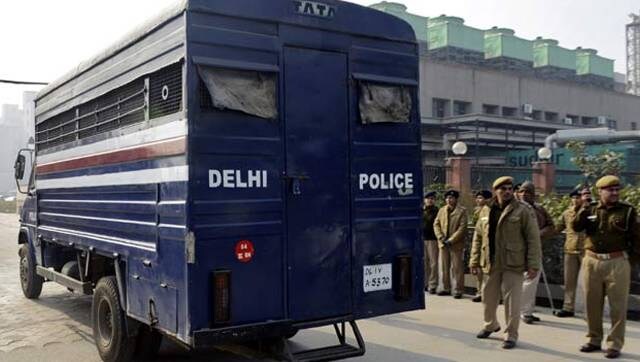 India
Sharma, a resident of Pitampura, was arrested by the Special Cell of the Delhi Police on Friday under the National Security Act