What Zakir Naik's Mumbai school teaches children is worth probing
Indian investigators, including NIA, may not have much luck in initiating any legal action against controversial Islamic preacher, Zakir Naik. There were allegations against Naik that he inspired Islamic state of Iraq and Syria terrorists in Dhaka, Bangladesh and members of its Hyderabad module.
Indian investigators, including the National Investigation Agency (NIA), may not have much luck in initiating any legal action against controversial Islamic preacher, Zakir Naik, who allegedly inspired Islamic state of Iraq and Syria (ISIS) terrorists in Dhaka, Bangladesh and members of its Hyderabad module.
The reason, as Firstpost noted in an earlier article, is that Naik's speeches, where the English-speaking Islamic preacher seemingly advocates the supremacy of Islam over other religions and exhorts his 'fans' to fight against 'Islam's enemies', are full of contradictory statements that leave very little scope for the law to corner him. Legal experts say, at the best, Naik can be booked for hurting religious sentiments or charges of hate speech.
There is another side to this problem.
If the Indian government has identified Naik's speeches both, through the TV and outside, as a threat to religious harmony and a threat to country's secular fabric, caution is also warranted on the operations of a school, conceptualised and run by Naik in Mumbai. The institution, Islamic International School (IIS), which describes itself as an institution which was "conceived, planned and developed by Dr Zakir Naik... a visionary-par-excellence." Naik is the chairman of the IRF Educational Trust and President of the Islamic Research Foundation in Mumbai.
The website of IIS says Naik has visited several 'Islamic' and 'other' educational institutions worldwide and interacted with many experts on school and university education to grasp their approach towards Islamic orientation, teaching methodology, curriculum implementation and management. "The pragmatic insights gained from these meetings and latest research and learning on effective education strategies help in the continuous improvement and development of IIS, to be contemporary and Islamic... to fulfill the students' educational needs for this 'duniya' (world) and the 'Aakhirah' (hereafter)." The school also has a branch in Chennai.
Comments from government functionaries so far indicate that the Indian government has identified Naik's speeches and the ideology he advocates as detrimental to India's communal harmony. But the government's challenge in dealing with Naik lies in how much of his speeches and actions fall within the purview of tangible violation of law. That's where the investigators seem to meet a dead end.
There is a common pattern seen in Naik's speeches. He enchants the crowds with his skills to recollect the chapters and versus of religious scriptures and connects these lines to establish his fundamental idea that Islam is the only true religion and the rest are either false or impure. In one of his videos, Naik aggressively exhorted his 'fans' to take on enemies of Islam and proclaimed that he would side with anyone, including Osama Bin Laden, if the fight is against the enemies of Islam like the America, "the biggest terrorist".
"If he is terrorising America, the terrorist, biggest terrorist, I'm with him. Every Muslim should be a terrorist. The thing is that if he is terrorizing the terrorist, he is following Islam," Naik says. But, in the same breath Naik distances himself from potential trouble and says things like, "Whether he is or not, I don't know. Now don't go around outside saying Zakir Naik is for Osama Bin Laden" and "I don't know him personally. I don't know what he is. I cannot base my judgment only on news. But, you as Muslims, without checking up laying allegations is also wrong."
Naik has been extremely tactful and here he washes his hands off after putting across the obvious idea he wanted to convey to thousands of listeners. One can argue that how the preacher concluded that America is the 'biggest terrorist', presuming that Naik's knowledge of that country is through media. There is no evidence so far that Naik met George Bush, Barack Obama or any US authorities in person and got personally convinced that they are 'terrorists'.
But, the point here is that an Indian sleuth, who sits down to examine the video and contemplate using this as evidence before the court of law, will be disappointed to see these contradictory statements. Most of his talks have a similar pattern. This is where the investigators walk into a cul de sac and Naik will have the final laugh.
But, everyone, including Prime Minister Narendra Modi and his Cabinet colleagues, know that 'hate speeches' are a threat to India's secular society. Preachers like Naik, who even justify suicide attacks if it is for the sake of religion and against the enemies of Islam, can guide, misguide and instigate a young mind to the path of terrorism and killing of several innocents. That's a bigger threat. This is why educational institutions run by the likes of Zakir Naik need closer scrutiny.

To be sure, that may not be the intention of Naik (in his subsequent video messages, Naik vows that he never asked anyone to kill innocent people) and the Bangladesh daily, which reported Naik inspired terrorists too have backtracked from that statement. But, the fact is that his speeches often amount to encouraging religious fundamentalism. This is something even leaders within the Islamic community have pointed out. The Indian government and the NIA have taken cognizance of the issue and has taken certain actions on the 'Peace TV' and NGO run by Naik, sensing a potential danger.
On Monday, addressing the students at the University of Nairobi, PM Modi too took a dig at Naik, saying hate preachers are a threat to the society. "Preachers of hate and violence are threatening the fabric of our society," Modi said. "Youth can play an important role in building a counter narrative to extremist ideologies."
Union minister for information and broadcasting, M Venkaiah Naidu too said that Naik's Peace TV is affecting country's peace and is broadcast is illegal. "Peace TV had applied for license in 2008 but it was rejected. So its broadcast is already illegal. I appeal to the people that if they see any unauthorised channel on their cable networks, they should inform the Information and Broadcasting Ministry," said Naidu.
The bottom line is that if the government is indeed convinced that there is a problem to the secular fabric of the country on account of the  ideas disseminated by Naik through his speeches, there is certainly a case to probe the functioning, curriculum and the religious learning of the educational institution conceptualized and operated by Naik.
World
'It will be difficult, if not impossible, for Pakistan to control the Taliban and other militant groups in Afghanistan as the country spirals into a civil war'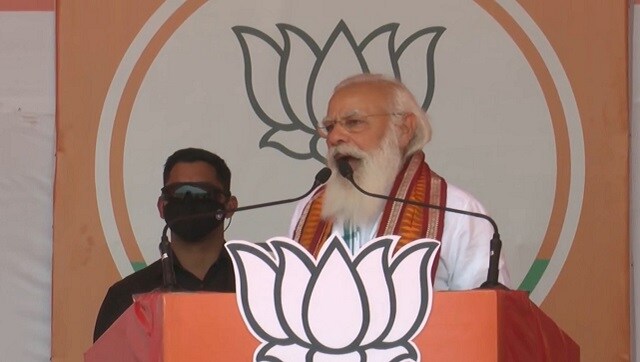 India
The prime minister also jointly inaugurated with Seychelles president Wavel Ramkalawan a solar power plant, a court building and 10 community development projects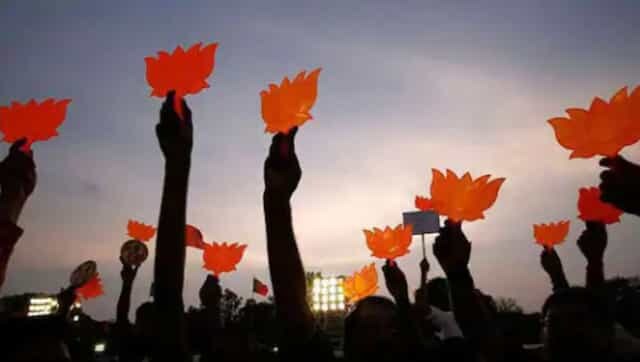 Politics
Jangalmahal is now seen as one of the strongholds of the BJP, and the party claims it will win all seats in the region