What is driving south Kashmir's youth to militancy?
The latest police figures have put the strength of militants in Jammu and Kashmir at more than 150 men.
Pulwama: On the evening of 31 July, four armed men in army fatigues forcibly entered the house of Mehraj Ahamd Dar, a Peoples Democratic Party (PDP) activist in Kangan village, some 3 kilometers from the southern town of Pulwama. Dar, a short, bearded man in his early thirties, was taken to a nearby orchard and beaten up.
"They asked me how I have became a big political leader. Then may have wanted to kill me," a visibly shaken Dar told Firstpost  from his home.
The kidnapping of Dar spread panic among political parties in south Kashmir.
"They spoke Kashmiri and knew exactly where my house was. As I was being dragged away, people from the village gathered and started shouting, but my kidnappers were not perturbed," said Dar.
The kidnapping of this PDP leader is not an isolated incident. During the Parliamentary and Assembly elections in 2014 in Jammu and Kashmir, many political workers, particularly the village heads (sarpanchs), were shot dead or injured in multiple shootouts in the southern parts of Kashmir Valley.
Police and other security agencies have failed to nab either Dar's kidnappers or the assailants who killed the sarpanches. Most of the killings were attributed to militants, who according to police, wanted to disrupt the electoral process. However, no group has claimed responsibility for the killings. Nor have the police managed to name any particular group.
On the other hand, the security agencies are sharply aware of the increasing number of youngsters joining militants. The recent attack to the mobile towers has set off the alarm bells.
While the ruling PDP and principal opposition party, National Conference (NC), trade blame over the state's youth joining militancy, the state police chief, K Rajendra Kumar, has termed the reports of the youth joining militancy as "concerning but not alarming".
"If ten boys are getting recruited, there are eight boys who return to normal lives. Such a situation merits concern but it cannot be termed alarming," Kumar was quoted by a local newspaper, as saying. According to police reports, at least 33 youngsters, aged between 17-24 years, have joined militant groups like Lashkar-e-Toiba and Hizb ul Mujahideen this year.
Most of the recruited youth belong to the southern districts of Kashmir Valley. In April, Jammu and Kashmir Police arrested six boys who were heading to join a militant group in southern district of Shopian. In 2014, around 22 people, who were reported to be missing, joined militants groups in the Shopian district alone.
The latest police figures have put the strength of militants at more than 150 men, many of whom belong to south Kashmir areas particularly Tral and Shopian.
Recently, the security agencies were rattled when a group of young militants, led by Burhan Muzaffar Wani, posted a video and a group photo yielding guns on Facebook. The video was believed to be filmed in the forests of south Kashmir's Shopian. The video was a testimony of the presence of heavy number of militants in the southern area of Kashmir.
Former Chief Minister, Omar Abdullah, blamed the PDP-BJP alliance for a greater number of  youth picking up guns. The government spokesperson, Naeem Akhtar, who is a close aide of Chief Minister, Mufti Mohammad Sayeed, hit back at Omar by saying "it was his misrule, corruption, destruction of system which led to the alienation in Jammu and Kashmir".
General Officer Commanding, Northern Command, Lieutenant Gen. DS Hooda, however, said that apart from alienation, it is the lack of opportunities that is driving Kashmiri youth towards the gun. The lull that prevailed in northern Kashmir after the killing of people related to telecommunication business and attacks on mobile towers was broken on Friday evening when unknown gunmen fired upon a police checkpoint in Mirgund area on Srinagar-Baramulla Highway. Three police men including Station House Officer (SHO) were wounded in the firing. The injured were shift to Army Base Hospital in Srinagar. The condition of SHO Mohammed Saleem was said to be critical.
Mufti Mohammad Sayeed visited the injured cops. DGP K Rajendra Kumar, IGP Police, Syed Javaid Mujtaba Gillani, SSP Srinagar, Amit Kumar, PDP youth president, Waheed-ur-Rehman Para also visited the injured personnel. The J&K CM condemned the attack and asked the security agencies to remain vigilant.
"There are many people who are about to join militant groups but are waiting for weapons to arrive," a political leader told Firstpost on conditions of anonymity.
The Army is constructing a new fence on the Line of Control (LoC) in Kashmir which will be equipped with sensors, night-vision cameras, alarms, and visual map displays to stop the infiltration of armed men from across the border.
The year of 2015 witnessed dozens of militant attacks in south Kashmir districts, resulting in the killing of many well qualified militants. The first big strike by militant this year in Jammu and Kashmir resulted in killing of five militants including a senior Jaish-e-Mohammad commander in Gader forest of Shopian district.
Owing to the spike in the recruitment of militants, the southern districts of Kashmir Valley have remained the top priority of different state and central security agencies. However, that didn't help rein in militancy. In the last week of July, unknown gunmen struck at Anantnag district twice. In the latest attack, eight people, including four CRPF personnel, were injured in a grenade attack.
The militants have also intermittently attacked police in southern Kashmir this year. In a deadly attack, three policemen, who had gone to settle a land dispute, were killed by militants in Shopian district in April. Another constable was shot dead from a close range by militants in Goriwan area of Bijbehara town.
Recently Jaish-e-Mohammad and Hizb posters, calling for the shutdown of beauty parlors, appeared in Pakherpora and Kareemabad localities of Pulwama district. Police have, however, arrested a youth in this connection.
According to a defence spokesperson, at least 29 militants have been killed in Kashmir in 2015. Many of these militants were killed during different gunfights in south Kashmir areas particularly in the forests of Shopian, Tral and Kulgam.
In view of the growing number of youth joining militancy in Kashmir, National Security Advisor Ajit Doval met top security officials, governor NN Vohra and the CM to discuss the security scenario in the state. The meeting was held on on July 21, 22.
The recruitment of young boys as militants in south Kashmir has proved to be a headache for the state government with no intelligence inputs leading to the core of the issue.
Former Chief Minister Farooq Abdullah has said the trust deficit with the Centre's politics has resulted in the "radicalisation" of youth. Many other Kashmir politicians have trained guns on Mufti for joining hands with BJP for the increase in the militant recruitment.
World
The report also said that although a general war between India and Pakistan is unlikely, crises between the two are likely to become more intense, risking an escalatory cycle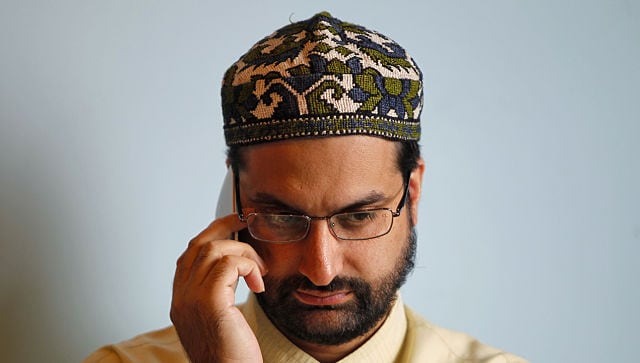 Politics
Despite the talks, in Kashmir the curbs persist on separatist leaders, with some of them who are lodged in New Delhi's Tihar Jail even complaining of being denied medical attention
India
Incidents such as the February attack and Friday's twin encounters highlight that militancy has now spread all across Kashmir and more youngsters are picking up guns and joining new militant groups