West Bengal CPM accuses Mamata Banerjee of not seriously combating communalism
West Bengal CPM secretary Surya Kanta Mishra Friday accused Chief Minister Mamata Banerjee of not being serious in fighting communalism in the state
Kolkata: West Bengal CPM secretary Surya Kanta Mishra Friday accused Chief Minister Mamata Banerjee of not being serious in fighting communalism in the state.
"What she said today, we have been saying this for last several years. But the difference is she is not at all serious about fighting communalism. Earlier also we have seen her compromising with communal forces. We have been fighting against BJP for last several years," Mishra said.
Mishra also refuted allegations by Banerjee that Left legislators have cross voted in favour of BJP's presidential candidate Ram Nath Kovind.
"She also knows that it was her party MLAs who had voted in favour of BJP. She is trying to put the blame on others," Mishra said.
The ruling Trinamool Congress and the Opposition Congress and CPM Thursday engaged in a blame game over cross voting that took place in West Bengal during the presidential poll, with the opposition accusing the TMC of covertly helping the BJP.
President-elect Ram Nath Kovind, who was supposed to get votes of six MLAs of the West Bengal Assembly — three of GJM and three of BJP — got votes of 11 MLAs which has kicked off a debate among political parties here.
Politics
After defections and resignation of MLAs, the current strength of the Congress in the House is two, while that of the BJP is 27
Politics
With his politics that is decidedly leftist and populist, even if Arvind Kejriwal cannot break into leading the Opposition in 2024, he could be very well positioned by 2029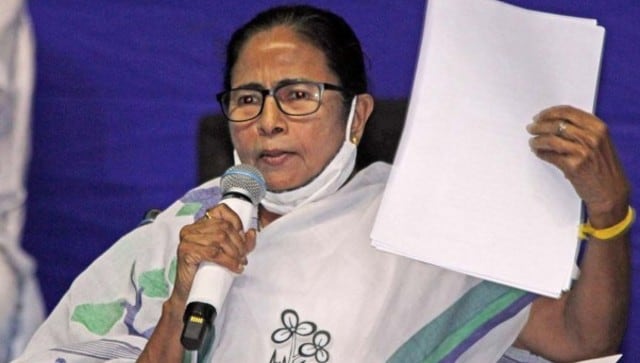 India
The West Bengal chief minister said that the proposed changes, if implemented, will 'irreparably damage the spirit of mutual accommodation between the Centre and the state'