Welcome to New Jerusalem: Can Kashmiri Pandits return to their erstwhile homes?
The Kashmiri Pandits need a chance to return. And it is only they who can decide how they want to return.
"What do we hope for from the ideal of the community? We hope to solve the political problem; we hope for the New Jerusalem"
— Gillian Rose, Mourning becomes the law
My ophthalmologist is a fellow Kashmiri Pandit who, like most of us, lost everything in the exodus of 1990. In the last twenty-six years in exile, he has rebuilt his life. His daughter has followed his footsteps – she is a doctor and is currently in the United States to pursue an advanced degree in medicine.
A few years ago, the doctor was building a new house in the Delhi suburb where he practices. He remembered his ancestral house in Kashmir Valley and wanted his new house to resemble his old one in some way. He was growing old and felt surges of nostalgia tide over him. He remembered that his Kashmir house had window frames with intricate latticework known locally as Panjarkaari.
But he wondered where he would he get those frames in Delhi.
It is then that an acquaintance told him about a shop run by a Kashmiri Muslim craftsman in a small marketplace in South Delhi. He said the man dealt in such frames. The doctor called the man and they fixed a meeting.
The doctor was very excited. He took enough cash to buy frames for his entire house. The doctor's wife insisted that she come along to help him select the frames.
Upon reaching the shop, the couple was happy to see several wooden frames very similar to the ones their home in Valley had. The couple selected a few frames and asked the craftsman how much they cost. The man was all smiles. He rubbed his hands and said he couldn't dare quote a price and that they should feel free to pay him whatever they wanted. But the doctor insisted. At this point, the man looked out of his shop and said in Kashmiri: Kenh ti diyev mahra, yimme chhe tuhiendie (Pay whatever you like, Sir, these [frames] are yours only).
The doctor says he froze when he heard that. He turned back and had a good look at the frames. It is then that he realised what the man meant. These frames indeed belonged to someone like him – a Pandit. Somebody must have extracted them from a deserted house of a family who, for all we know, lives now in a refugee settlement.
The doctor recalls bile rising to his mouth. But he just made an excuse of forgetting his chequebook and left hastily.
The doctor tells me this story every time I visit him. It is not that I visit him every week. But even after months, after conducting a routine examination of my eyes, and after enquiring about my parents, he shares it with me. It is embedded in his mind. May be it means nothing to others who visit him, including Pandits. May be they have learnt to live with whatever their new apartments in new cities offer them.
Now, look at the tragedy of this story. The doctor may want to return to Kashmir. The family whose window frames made their way to a Delhi market may want to return to Kashmir as well. But may be they do not want to return to their houses left bereft of even their window frames. But nobody is asking them.
Everyone else, including the mainstream politicians, separatist groups and their sympathisers in Delhi is telling them in passive sobriety on how they ought to return, if at all. The Pandits are told that if they returned to the proposed colonies designed as safe sanctuaries, it will be akin to creating ghettos.
The Jewish quarter in Venice, Italy, established in 1516 after compelling the city's Jews to live there was a ghetto. Certain neighbourhoods in American cities like Chicago are ghettos. Juhapura in Ahmedabad is a ghetto. But for most of the Pandits right now, it is the other way round: the entire Kashmir Valley is a ghetto after it was cleansed of its minority in 1990 which in any case constituted less than five percent of its population.
Some of us wanting our return do so in good faith. But when they say we should return to our neighbourhoods and not to the proposed colony, they forget or ignore several things. One: it is not as if Kashmir has been prepared as a New Jerusalem for us. The majority of the majority community in Kashmir is still in denial mode about the circumstances that led to our exodus in 1990. Back then, our friends in Kashmir argue, they were as helpless as we were. How? Because a few hundred local boys had crossed over to Pakistan (and Pakistan-administered Kashmir), returning with guns. But who were those tens of thousands of people who assembled in the mosques in every nook and corner of Kashmir Valley on the night of January 19, 1990, jeering at India, and saying they wanted Pakistan, without Pandit men, but with their women? Do they regret those times? Are they repentant? No.
Two: how does one expect the Pandits to return to their neighbourhoods where many among their kith and kin fell to hatred that had spread like Plague in 1990? How does one expect the widow of the telecommunication engineer BK Ganjoo to return to her locality when the woman who signalled to militants that her young husband was hiding in a rice drum in the attic and the man – one among the two – who shot him in that drum live in the same neighbourhood?
Three: Most of the houses the Pandits possessed have either been sold in distress or they have been illegally occupied or destroyed completely. So even if they were to agree upon returning to their erstwhile streets, where will they live?
The Pandits need a chance to return. And it is only they who can decide how they want to return. The proposed colony they may return to will not be a ghetto for them. It will be a foothold. It will not be the ultimate solution; the colony will not be their New Jerusalem either. But from there, some day, they may return to homes with window frames of their choice.
The author is a 2015 Yale World Fellow and the author of, among others, Our Moon has Blood Clots: A memoir of a lost home in Kashmir. He tweets @rahulpandita.
World
The faithful gathered at The Church of the Holy Sepulchre, waiting for clergymen to emerge with the Holy Fire from the Edicule, a chamber built on the site where Christians believe Jesus was buried and rose from the dead after being crucified.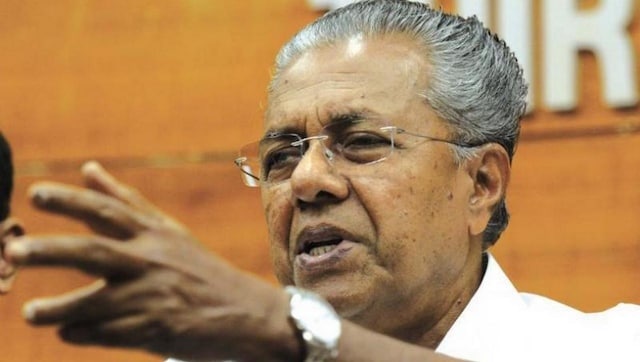 Politics
Along with welfare politics, the Left has also benefited from the significant shift in Kerala's political landscape with the rise of Hindu nationalism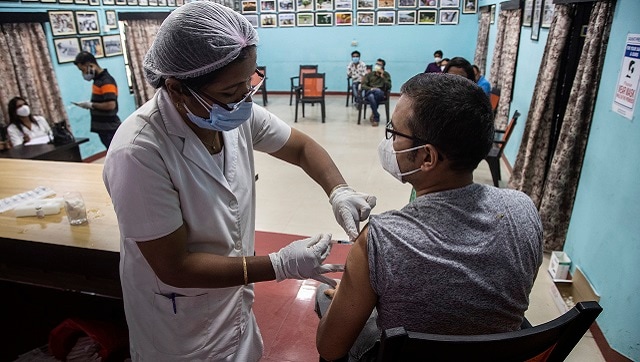 India
International media outlets are questioning why the Indian government did not do enough to secure COVID-19 vaccines for its citizens