Parched Agra observes 'Water Tragedy Day' as water crisis continues
For the last three days, half of Agra city is reeling under a severe water crisis.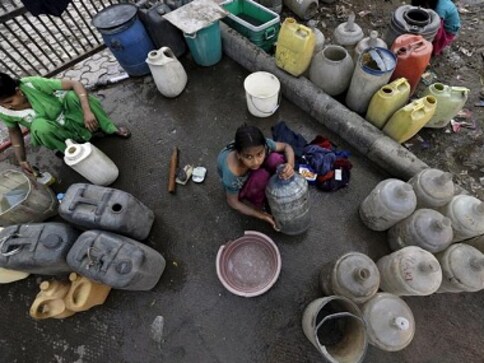 Agra: Twenty-three years after Agra was struck by a 'water tragedy' that claimed 21 lives, nothing seems to have changed. Even in summer of 2016, the Taj city is parched as residents are suffering due to lack of safe drinking water.
City residents recall how on 21 May 1993, contaminated water claimed the lives of 21 people in this city. Many more were critically ill for months. Compensation was announced and promises made by the then Uttar Pradesh governor Motilal Vora about providing clean water, a barrage on the Yamuna river and much more. But all those promises are yet to be fulfilled.
Each year on 21 May, Agra residents, especially in the Khateek Para, Mandi Sayeed Khan and Nala Budha localities, come out in large numbers to observe the 'Water Tragedy Day' as happened on Saturday, when they protested against shortage of water and flagged their demands one more time.
But it seems that their demands fall on deaf ears.
In January, Divisional Commissioner Pradip Bhatnagar had announced the setting up of rubber check dams to store Yamuna water for the lean months. In 2015, Uttar Pradesh Irrigation Minister Shiv Pal Singh Yadav had promised early start of work on the Yamuna barrage. But that has also not materialised.
Senior Congress leader Tajendra Rajora said "nothing has changed in the last 23 years and promises have not been kept".
"The state government seems to be baffled. Sometimes it plans to release water into Yamuna from Ganga, at other times it wants water to be channelised to Agra from Chambal," said Surendra Sharma of Braj Mandal Heritage Conservation Society.
For the last three days, half of Agra city is reeling under a severe water crisis.
"Since April 1 there have been major disruptions in the supply of municipal water. The pipelines have burst, leading to suspension of water supply from Yamuna. People are tired in this heat when the temperature is around 45 degrees Celsius," said Ranjan Sharma of River Connect Campaign.
Across the localities and slums, residents have been protesting for the past one week, demanding safe drinking water that is being supplied by the Agra Water Works.
But against a peak demand of over 500 MLD, the Agra Water Works cannot even supply half of that volume, point out locals.
Agra Water Works general manager Manju Rani Gupta said: "Maintenance and repair work of the damaged pipelines is continuing. We hope to resume normal water supply by Sunday morning."
Over the years, demand for water has increased drastically in Agra. But no arrangement was made to augment the water supply.
"Unless they desilt and dredge the river from Delhi to Agra, the underground aquifers would not be charged and the water table will not rise," said a local environmentalist.
The ponds are encroached upon and the canal systems have been choked. "Which means there's no place to store the rain water," social activist Shravan Kumar Singh said.
"The water tanks need urgent cleaning and repair. To augment water availability, it is necessary to release more raw water from river Ganga and its canals. Only additional release can flush out the pollutants which are affecting the aquatic life," said Dr. Debashish Bhattacharya of the River Connect Campaign.
Agra is crying out for help. It now remains to be seen how the government tackles the situation.
India
In the video, several youth can be seen abusing the girl while her fiance falls at their feet. The incident reportedly took place in the Mauaima area of Prayagraj district in Uttar Pradesh
India
Uttar Pradesh's Fisheries minister Sanjay Nishad suggested that the Muslim religious leaders should support the survey of madrasa to clear their image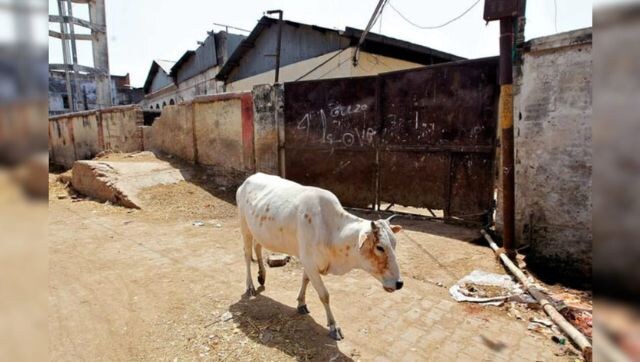 India
Both the accused were arrested and an FIR under relevant sections of IPC was lodged against them, an official said