Kashmir unrest: On eve of Burhan Wani's death anniversary, Valley remains on edge
To prevent any law and order problem on Burhan Wani's first death anniversary, Security forces in Kashmir have upped the security.
Tral: On 1 July, Numan Ahmad Rishi left his home in Sharifabad area of Tral in South Kashmir early in the morning without informing his parents. When Ahmad's mother, a diabetic, entered his room to wake him up, she found him missing. Then she went downstairs and sought Numan's whereabouts from her husband, a shopkeeper, who too was unaware.
"We went out, made some phone calls here and there, and then started searching for him at his friends' places. The eerie thought of ending up searching for him, like hundreds of other parents looking for their children who become militants, started coming to my mind," Mubeena told Firstpost on Thursday.
"But he is too young, only 14; he can't become a militant. That is what we thought," she said.
An hour invested in searching for their son was "like spending years in search of a prized possession". When they finally found him, however, they were left bewildered.
"We entered Eid Gah and found him caressing the grave of Burhan Wani," Mubeena said, as a tear trickled down her left eye, smudging the Kohl on it.
"I don't know why he went to Burhan's grave, but then I thought it is something every child in our neighbourhood does," she said.
Kashmir has changed since the Hizbul Mujahideen commander's (Burhan) death last July. At the heart of this change is a surreal political consciousness that a cluster of villages in Tral and the twenty-two-year-old man had brought to the Valley. For better or worse, this change has been subtle.
Never before have the teenagers of this brutalised Valley felt so politically conscious yet marginalised from the mainstream as they are today. Burhan is the poster-boy of new-age militancy in the Valley. He had shunned the cloak of anonymity and the image of a teenager and had captured the imagination of the younger generation of Kashmir.
Perhaps no militant commander in Kashmir's 27 years of insurgency has been as popular as Burhan. Pictures of the 'innocent-faced' youth could be found in almost every youngster's mobile phone.
"The change that Kashmir witnessed after Burhan was martyred is unparalleled," Muhammad Muzaffar Wani, Burhan's father, said. "It is a change one day I hope will bring some change in the attitude of powers that be."
"Since 9 July, when Burhan's bullet-ridden body was lowered into a grave in Tral, this place has become some sort of a shrine for people. Dozens of people make a sort of pilgrimage to the grave almost every day," says Fayaz, a shopkeeper near the Eidgah in Sharifabad.
"They pick soil from Burhan's grave and rub it on their bodies with the belief that it will cure their ailments," he said.
"There has never been a day when we did not turn up at the graveyard," Amir Hussain, a resident of Tral, said.
On Thursday afternoon, a group of young men were loitering inside the graveyard when some army soldiers in black trousers and tees entered the vast ground and roughed them up.
Within minutes, the graveyard was empty. Outside, an army Casspir vehicle was stationed and soldiers were checking the vehicles passing by. As this author was leaving the graveyard with three other fellow reporters, an army officer in early thirties stopped us.
"Show me your mobile phone," the officer demanded from a journalist working for a national newspaper. "Did you take pictures of Burhan's grave?" The reporter replied in affirmative.
This young officer was soon joined by a short, lean man in uniform armed with an AK47 and a poker face, "So, what were they doing," he asked his colleague.
"You can see the pictures of the graveyard but not of my family. Please return the mobile phone," an agitated and angry Tariq Bhat, a journalist with The Week, told the officer.
Covering Kashmir has been always a daunting task, but in recent months, to report from ground zero has become extremely difficult. This author has had to face the wrath from both forces and protesters on many occasions.
Back in Burhan's house, his father said that thousands of people, most of them in their teens, had visited their home in the months after his Burhan's death. He said that they seemed disgruntled and angry about the killing.
I was in Burhan's house when three teenaged boys, after travelling some 70 kilometres from a far off village in North Kashmir, made it there.
"When they come here, they say we want to see the house of Burhan; they want to see his father, his brother. Then I tell them to study. Burhan also used to study. I want them to become good human beings and pray that they don't do anything wrong in their lives."
The government thought that the sentiment of azadi (independence), Muzaffar says, would die once Burhan was eliminated. "But the more you want to suppress the sentiment, the more it blossoms."
After Burhan's killing, Kashmir erupted and close to a hundred people were killed, hundreds blinded, thousands injured and many were jailed. But the Tehreek, the movement for azadi, which was losing sheen, has now turned into a full-blown wave of insurgency.
Although security forces are killing militants almost every other day, the support for the new age militants has grown tremendously in the Valley of today.
"This movement," Muzaffar adds, "was alive in 20 percent people in the Valley but today, it beats in the hearts of ninety percent of our population."
Since last year, over hundred local youths, mostly from the four volatile districts of South Kashmir, have joined militant groups. This has become another challenge for the security forces. The worst part is that for every snatched weapon from the security forces, there are hundreds of youths ready to pick up arms and join militancy.
"Who doesn't want to stop this senseless violence? But it becomes a compulsion for our children to pick up stones and guns in their hands when we are suppressed and our right to self-determination is denied," Muzaffar said.
One only needs to visit a funeral of a militant these days to understand the kind of support militancy enjoys these days. When armed militants come to pay their last respect to their fallen comrades, thousands of people, particularly youths, wait for hours to get a glimpse of them. In the mad rush, they hug them, kiss their foreheads and follow them until they disappear.
In the first four months of this year, 30 locals joined militant ranks, and the once zero-militancy districts of Srinagar and Ganderbal are now home to 23 active militants. At least 220 militants are active in Central, South and North Kashmir.
To prevent any law and order problem on Burhan's first death anniversary, the state government has suspended mobile internet services, while broadband internet speeds have been reduced.
The entire South Kashmir area and the road from Srinagar to Tral, a cluster of villages in Pulwama district, have been turned into a garrison. Ater every two hundred meters, gun-toting soldiers regulate traffic with bamboo sticks, as the state government apprehends Kashmir could witness another day of bloodshed on Saturday.
India
The shortlisted candidates will be granted Short Service Commission for 10 years which can further be extended for 4 years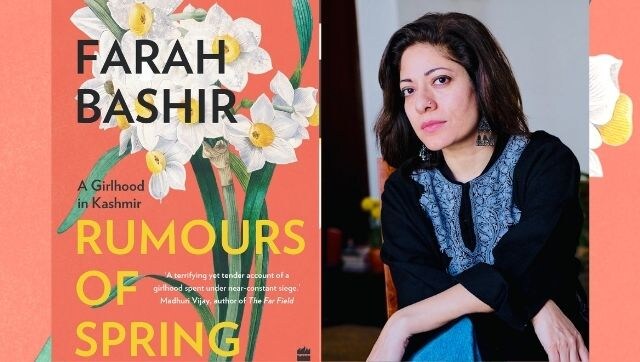 Lifestyle
Bashir's debut work of literature also documents the changing political landscape of her home-state that turned into a militarised zone almost overnight, leaving her with inexplicable anxieties about everyday life.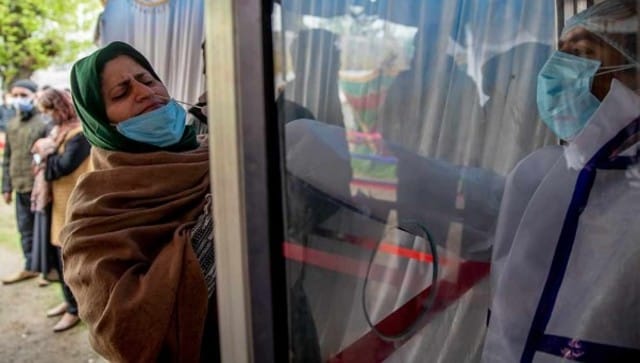 India
COVID-19 cases have seen a sharp rise in the last one month in Jammu and Kashmir with the number of active positive cases having crossed 30,000 on Saturday. The Srinagar district remains the worst hit with over 8,872 active cases and 546 deaths