Visnagar court awards two-year imprisonment to Hardik Patel and two aides in 2015 arson case
Judge VP Agarwal, of the sessions court at Visnagar, held guilty Hardik Patel and his two aides, Lalji Patel and AK Patel under IPC sections pertaining to rioting, arson, damage to property and unlawful assembly
Patidar leader Hardik Patel on Wednesday was sentenced to two years in jail by a Visnagar court in Gujarat's Mehsana district in a 2015 riots case related to vandalising BJP legislator Rushikesh Patel's office in Visnagar during 2015 Patidar protests.
#BREAKING -- Visnagar court convicts Hardik Patel and Lalji Patel in an arson case. Hardik faces maximum punishment of 7 years in jail | @MeghdootS with more details pic.twitter.com/MYKKTIdxoK

— News18 (@CNNnews18) July 25, 2018
Judge VP Agarwal, of the sessions court at Visnagar, held guilty Hardik Patel and his two aides, Lalji Patel and AK Patel under IPC sections pertaining to rioting, arson, damage to property and unlawful assembly. The other 14 accused were let off by the court for want of enough evidence against them. Patel's lawyer moved a bail plea in the court, as soon as the verdict was delivered. Patel is allowed to file a bail plea as he has been given a jail term less than three years, according to The Financial Express. Patel reacted to his arrest, stating that trouble can only be solved when you rise above that level.
किसी भी मुश्किल को उसके बनाये गए लेवल पर हल नहीं किया जा सकता, उस मुसीबत को उस लेवल से ऊपर उठने पर ही हल किया जा सकता है। इंक़लाब ज़िंदाबाद — Hardik Patel (@HardikPatel_) July 25, 2018
The FIR in the case was filed at Visnagar in Mehsana district on 23 July 2015 when a rally of the Patel community seeking reservation turned violent resulting in damage to property and assault on some media persons. During the violent agitation, the mob had torched a car and vandalised the office of the local BJP MLA.
With inputs from PTI
India
This year a total of 962 candidates qualified for the interview round that is scheduled to take place on 25 November.
India
Shaival Desai, founder of BestBuds Pet Hospital, said the idea came to him after his pet dog passed away, owing to shortage of medical facilities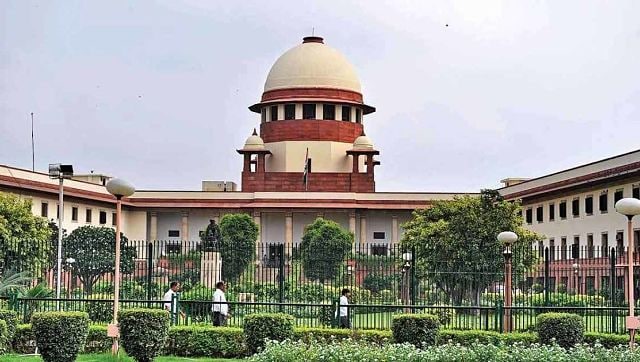 India
Zakia Jafri, the wife of slain Congress leader Ehsan Jafri who was killed at Gulberg society in Ahmedabad on February 28, 2002 during the violence, has challenged the SIT's clean chit to 64 people