Vishal Sikka as CEO: Infosys will not be the same again
The big question is, can a technology genius who drove a new technology trend as CTO within an established and respected enterprise applications major like SAP play the role of a business leader at a troubled services company?
When news broke recently of former SAP CTO Vishal Sikka being considered for the position of Infosys CEO, many experts dismissed it outright. Of the top three analysts covering this sector that we tried to speak to when this speculation broke, one dismissed it outright saying it wouldn't happen, another was more cautious and said it was extremely unlikely, while the third didn't even bother to reply. Clearly, the writing seemed to be on the wall--speculation by gossip mongering media. Sections of the media itself have earlier said that Infosys would look for someone within the services industry since it is a specialised industry with a steep learning curve.
Wags even suggested that perhaps the only reason NR Narayana Murthy, Founder and currently Executive Chairman of the Board at Infosys, would look at a fellow Indian like Sikka, was because Sikka came with Indian middle class sensibilities and may not ask for a business jet as some other global CEO types would.
But this morning's announcement of Vishal Sikka being appointed Infosys CEO has set the cat among the pigeons. Sikka is a technology genius known to be the driving force behind SAP HANA, an in-memory data platform that can be deployed both on-premise, or in the cloud, and is best suited for performing real-time analytics, and developing and deploying real-time applications.
One of the biggest changes for Infosys is that Sikka may be based in the US, the biggest market for Infosys and not in Bangalore, and if that is true, it will mean a style of leadership Infosys has never seen before.
But SAP is primarily a product company, and arguably one that is considered an elite product company, even well before Sikka's era in SAP. In fact, the joke went that CIOs of many companies would ensure they deployed SAP ERP even if wasn't completely necessary because they wanted SAP experience on their resumes.
Infosys however is primarily a services company, and over the years, the differentiator in terms of the quality of its services offerings has narrowed, and competitors like TCS have shown they can be nimbler despite being larger than Infosys, while other competitors like Wipro, HCL Technologies and Cognizant all would largely be placed in the same basket as Infosys now when it comes to quality and breadth of services on offer.
The big question is, can a technology genius who drove a new technology trend as CTO within an established and respected enterprise applications major like SAP play the role of a business leader at a troubled services company, that has been seeing a spate of mid- to top-level exits, even as customers are increasingly worried about the future of Infosys. The spate of exits has meant that Infosys has been in the news for all the wrong reasons. A wag on Twitter even suggested last week that only three things in life were certain--death, taxes and another senior exit from Infosys in another couple of days. Was said in jest, but had a ring of truth to it.
Greyhound Research in a recent blog post that urged urgent action in Infosys said: "Greyhound Research has spoken to multiple marquee Infosys customers over the last two weeks and two consistent views have emerged – 1) the need for Infosys to step out of their comfort zone and acquire companies that help bridge the service offerings gaps, and 2) clarify reasons for the recent series of senior level exits and offer definitive guidance on the new management to win back client confidence."
In fact Greyhound went on to suggest that Infosys perhaps needed someone from inside as the experts there felt, "...it's critical that individual is well versed with the Infosys DNA – the company is at a critical juncture and the new honcho must understand the internal dynamics and the issues surrounding the company. While an external candidate can help bring in new perspectives, the gestation time for this individual to deliver outcomes can cost Infosys a few more senior executives and clients."
Does the Sikka as CEO announcement mean all this changes? Unlikely. While analysts and the stock market will welcome Sikka's appointment because some action is better than the stale 'next CEO' speculating lingering in the air and diverting focus from Infosys' business and immediate challenges, the fact is that Sikka will also be on watch.
Some analysts already see Sikka's appointment as part of a greater focus on products and IP. R "Ray" Wang, Principal Analyst & Founder, Constellation Research said: "Vishal is a technology visionary and a product innovation advocate, and Infosys is an execution machine designed for massive services scale. Bringing both together is a very apt move as services companies shift from services to building IP. "
Sanchit Vir Gogia, Chief Analyst, Greyhound Research, went a step further. "It'll be interest to watch the evolution of Infosys once he assumes office. This might just be the start of an interesting transition of the company. While IT services and SI activities will remain as core, it's expected for Vishal to significantly add to the existing SAP HANA practice at Infosys. This appointment will also bring attention and muscle to developing internal IP at Infosys and add to the non-linear growth story. Infosys peers are also closely watching this change and Vishal's appointment has the potential to spark a similar change across other players as well," he explained.
If that's true, then Infosys may actually get right back on top of the game with a change in strategy. It's also a fact that though primarily a services company, Infosys has a strong product in the banking space with Finacle, that is popular among Indian banks and seems to have a bright future ahead with more and more co-operative banks taking to core banking and also with new banking licenses no longer a no-go with RBI. Besides, with financial inclusion being a pet project of every government, core banking software, albeit in cheaper avatars has a role to play there too. In fact, just a few days ago M Haragopal, Senior Vice President and global head of Finacle had scotched speculation that he was on his way out of Infosys.
Then there's Infosys Lodestone, a global management consultancy that Infosys acquired and is also doing well in global markets, and also a strategic advantage for Infosys against its competitors. All these are big advantages for Sikka as he sets about his new role.
One question though is if Sikka can bring to bear his relationships with global customers from his experience at SAP and SAP partners to help Infosys' case, or will remain focused on delivery (as Infosys CEOs have often been), leaving the sales focus to others in overseas markets. Wang insists that Sikka will be able to do so: "In his previous role, Vishal was responsible for putting together not only the development, but supporting the sales and marketing of the new product. This meant very active involvement in sales deals and planning the marketing strategy," he explained.
But other problems will remain. Some experts suggest that some of Infosys' problems also stem from the fact that it is a delivery organisation and not as nimble on sales as compared to other organisations, taking longer times to close deals, with rigid pricing structures, etc. And of course, there's that Bangalore elephant in the room.
Francisco D'Souza, CEO of Cognizant, which has gained huge respect in recent times, is based in the US, and not in India, despite delivery from India. With Infosys, with Bangalore being the nerve centre, all decisions would largely emanate from Bangalore and a marketing manager in the US would have perhaps needed approval from someone in Bangalore for a local event, which didn't make sense when the chap in Bangalore didn't really have a close finger on the pulse of the US market. If Sikka is indeed based in the US, that will solve a lot of these problems.
And any more restructuring may not be welcomed by employees. Infosys has seen multiple restructuring rounds in the past 18 months and as Greyhound Research and others have said, both employees and customers want quick action. With Sikka coming in and the old guard who founded Infosys, took it to great heights, and also, perhaps, lost their way in recent times on their way out, quick change without major upheavals has to be on the anvil.
In fact, the Sikka entry is almost like Narendra Modi, an outsider to Delhi's power elite who stormed the Delhi citadel and is now Prime Minister of India. Like Modi, Sikka is an outsider and expectations are huge, both from Infosys employees and stakeholders. And incidentally, there is an indirect connection between Modi and Sikka. While Modi gave up the Vadodara Parliamentary constituency to settle for Varanasi in UP, surely disappointing the people of Vadodara who wanted theirs to be the Prime Minister's Parliamentary constituency, they can now take heart from the fact that Sikka studied in Vadodara and has a close Vadodara connection. Despite recent reverses, Infosys is a bellwether to the Indian software services industry and while the people of Vadodara have lost Narendra Modi, they now have Vishal Sikka, CEO of Infosys as an icon from Vadodara to look up to.
Find latest and upcoming tech gadgets online on Tech2 Gadgets. Get technology news, gadgets reviews & ratings. Popular gadgets including laptop, tablet and mobile specifications, features, prices, comparison.
News & Analysis
While some initially thought the hack was the work of professionals, it turns out the "mastermind" was a 17-year-old recent high school graduate from Florida,
Lifestyle
In this episode of The Filter Koffee Podcast, Ronnie Screwvala talks about entrepreneurial prudence, working with raw talent and recording his own audiobook.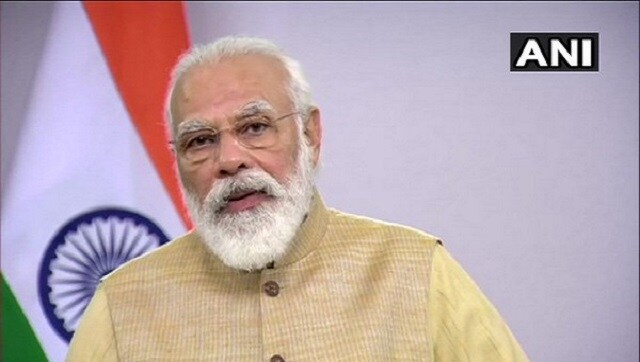 India
The prime minister added that there is 'global optimism' towards India because it offers a perfect combination of openness, opportunities and options