Vinod Verma case: CBI charges former BBC journalist over circulating 'fake' sex CD involving Chhattisgarh minister Rajesh Munat
The CBI has taken over probe into the controversial 'sex CD' scandal allegedly involving Chhattisgarh Minister Rajesh Munat
Raipur: The CBI has taken over probe into the controversial 'sex CD' scandal allegedly involving Chhattisgarh minister Rajesh Munat after issuance of a notification by the Union government on Thursday.
The move comes after the state government requested on 28 October for the probe by the Central Bureau of Investigation (CBI).
The state chief secretary Vivek Dhand has been intimated about the notification and the subsequent initiation of the CBI probe.
A CBI team will soon visit Raipur and take possession of all the relevant documents on the case from the state police.
A complaint in the case stands registered at the Pandri and Civil Lines police station.
Last month, Munat had claimed that the said CD was fake and urged Chief Minister Raman Singh for a high-level inquiry.
The case came to light after journalist Vinod Verma was arrested from his house in Indirapuram in Ghaziabad in Uttar Pradesh for alleged blackmailing over the issue.
Verma claimed that the state's Bharatiya Janata Party government was framing him as he possessed the 'sex CD'.
India
When asked about the unusually high pass percentage in the exams conducted in open book mode, the state education minister Premsai Singh Tekam said, "At least we conducted exams. CBSE is passing everyone without exams"
India
Chhattisgarh Class 12 Result 2021 Declared LIVE Updates: State held exams in unique open book mode. Know how to check results here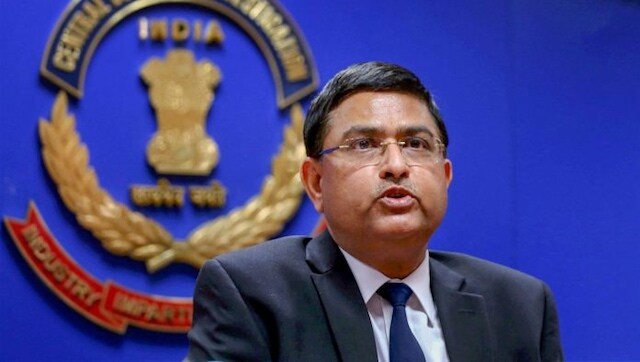 India
In 2018, Asthana was in the news when he was engaged in an unsavoury spat with the then CBI Director Alok Verma