Vijay Nair sexual harassment case: Rising incidents against men emphasise need for gender-neutral laws in India
Sexual harassment incidents committed against men (with the perpetrator being a woman) such as the Vijay Nair case are increasingly being reported and make one wonder whether we need gender neutral sexual harassment laws in India
Last week, an article on Huffington Post described a bone-chilling account of cyberstalking faced by Vijay Nair, a Mumbai-based entrepreneur and founder of Only Much Louder (OML). The article, which has since gone viral, describes in detail the ordeal faced by Nair for months, which started with someone anonymously posting a sexually explicit tweet on his Twitter profile. What followed were a series of sexually explicit messages sent by the cyberstalker to Nair over Whatsapp and email, many of which were also copied to Nair's friends and acquaintances. When Nair finally unmasked the identity of his stalker, it was discovered that the stalker in question was a woman whom Nair was acquainted with. The cyberstalking incident involving Nair is not a lone incident of a man being sexually harassed by a woman. Sexual harassment incidents committed against men (with the perpetrator being a woman) are increasingly being reported and make one wonder whether we need gender neutral sexual harassment laws in India.
Is sexual harassment of men by women a reality in India?
An article on The Hindu outlines many instances of sexual harassment faced by Indian men including stalking, sexual harassment at workplace and sexual assault. In all these cases, the perpetrators were women. Apart from the lack of any legal recourse available to men in such cases, what emerges is that the male victims of sexual harassment do not receive emotional support within their social circle either; friends of male victims of sexual harassment are often dismissive of such incidents and instead call the victim in question "lucky" to be desired by a woman. The fear of not being taken seriously is not the only reason which prevents men from reporting sexual harassment cases. The fear that a female perpetrator may, in fact, use sexual harassment laws to wrongly implicate the male victim (by alleging that it was the man who sexually harassed her) has led many male victims of sexual harassment to not formally complain.
In some cases, it is also possible that a female perpetrator may resort to sexual harassment laws against the man where he does not give in to her sexual overtures. This notion was explored in the Priyanka Chopra and Akshay Kumar starrer Aitraaz (2004), where the protagonist, Raj Malhotra (played by Akshay Kumar) is sued by his employer's wife, Sonia (played by Priyanka Chopra) for rape when Raj refuses to yield to Sonia's sexual demands.
The idea that a woman can sexually harass a man is still considered inconceivable in the Indian society. What makes it even more difficult for men to speak about such incidents openly is the tendency of others to perceive male victims of sexual harassment as "feminine" or "weak". The disbelief surrounding sexual harassment of men by women in India can also be attributed to the absence of data/statistics on this issue. This, in turn, becomes a vicious cycle where the fear of being disbelieved may cause a male victim of sexual harassment to not report such incidents, leading to further lack of statistics in such matters.
According to a 2010 survey, conducted by Economic Times-Synovate, "men are as vulnerable to sexual harassment as women" in India.
Present sexual harassment laws in India
Currently, sexual harassment laws in India are not gender-neutral, and, for the most part, recognise that in sexual harassment cases, the victim is a female and the perpetrator is a male. For instance, the Section 354 of IPC criminalises assault or use of criminal force to woman with intent to outrage her modesty. Other sections of the IPC include 354A (punishes sexual harassment committed by a man against a woman), 354B (punishment for intent to disrobe a woman), 354C (voyeurism), 354D (stalking), 375 (criminalises rape of a woman by a man) and section 509 (word, gesture or act intended to insult the modesty of a woman). Section 377 of the IPC which is widely understood as an anti-sodomy law recognises male as victims in sexual harassment cases, however, section 377 will have limited application in the kind of sexual harassment cases which are generally faced by men at the hands of women.
It is worth noting that the Justice Verma Committee which was constituted to recommend reforms to sexual harassment laws in 2013 had proposed gender-neutral language for sexual offences in India. However, this suggestion was not eventually incorporated in the Criminal Law (Amendment) Act, 2013. Also, while most of the provisions in the Protection of Children from Sexual Offences Act are gender-neutral with respect to the perpetrator, Section 3 (which criminalises "penetrative sexual assault") does not apprehend a female perpetrator. Finally, the Sexual Harassment of Women at Workplace (Prevention, Prohibition and Redressal) Act is aimed at prevention of sexual harassment directed against women and does not recognise male victims of sexual harassment at workplace. By contrast, the equivalent law in the US, namely, the regulations of the US Equal Employment Opportunity Commission, treat sexual harassment at workplace as gender-neutral.
Arguably, the first gender-neutral sexual harassment law in India is the UGC (Prevention, Prohibition and Redressal of Sexual Harassment of Women Employees and Students in Higher Educational Institutions) Regulations 2015 which incorporate a gender neutral meaning of sexual harassment.
Given the incidents of sexual harassment faced by men in India, it is worth exploring whether the country needs gender-neutral sexual harassment laws. The first step towards this could be for the Indian government to conduct nation-wide surveys to determine the statistics of such crimes in India, and to invite public deliberations on these issues. This would ensure that a legislation (if any) on this issue is well-informed instead of it being a knee-jerk reaction.
The strongest criticism against such laws would undoubtedly be the potential for misuse of the law by a man against an innocent woman. However, it must be borne in mind that the danger of misuse of the legislative machinery cannot by itself be the reason for not enacting laws to protect men against sexual harassment. Instead, the law must focus on having adequate safeguards in place to guard it against potential misuse.
The author is a research fellow at Centre for WTO Studies, Indian Institute of Foreign Trade. She is also a volunteer at Strategic Advocacy for Human Rights.
News & Analysis
Here's how to download Holi-themed stickers on WhatsApp Android and iOS apps and create your own festive avatars on Facebook.
Arts & Culture
Chasing the Truth: A Young Journalist's Guide to Investigative Reporting, by Jodi Kantor and Megan Twohey, will be published on 14 September by Philomel, an imprint of Penguin Young Readers.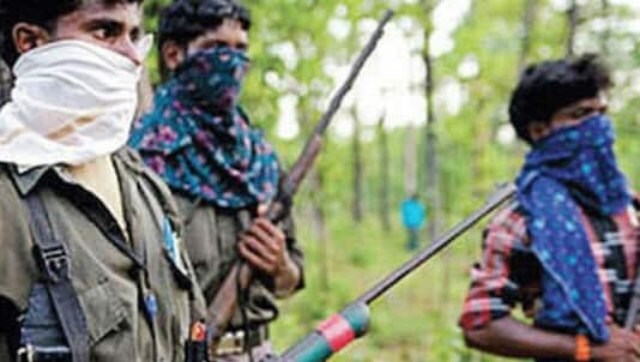 India
Declaring war against the Maoists, Home Minister Amit Shah said on Monday in Jagdalpur that strong action would be taken.