Vijay Gokhale takes over as foreign secretary: Fixing neighbourhood policy, checking China's rise top priorities
After S Jaishankar's retirement, Vijay Gokhale on Monday took office as the new Foreign Secretary of India.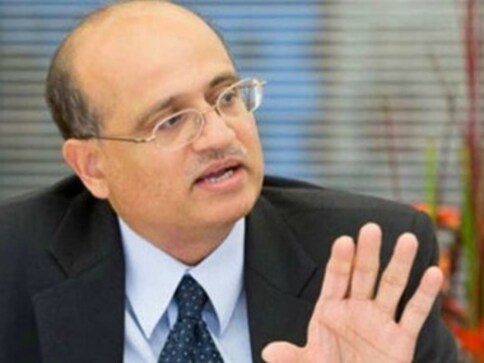 After S Jaishankar's retirement, Vijay Gokhale on Monday took office as the new Foreign Secretary of India. Gokhale, 1981-batch Indian Foreign Service officer, who was Secretary (Economic Relations) is currently the senior-most officer in the diplomatic service. Gokhale will serve a two-year tenure until January 2020.
An early morning start! Shri Vijay Gokhale, an Indian Foreign Service Officer of the 1981 batch, took over as Foreign Secretary of India today morning. He was Secretary (ER) at the Ministry before taking up his present assignment. Profile at https://t.co/WRXKcIYJKj pic.twitter.com/Alox9OvQEp

— Raveesh Kumar (@MEAIndia) January 29, 2018
The 1981-batch IFS officer, considered an expert on China, had played a key role in negotiations to resolve the 73-day-long standoff at Doka La between Indian and Chinese armies in 2017.
As the next head of India's diplomatic corp, Gokhale has his own set of challenges to deal with.
According to a Livemint report, Gokhale's first assignment as foreign secretary will be to prepare the ground for the visit of King Abdullah II of Jordan as well as Prime Minister Narendra Modi's path-breaking trip to Palestine, Oman and the UAE.
Handling China
Gokhale, who has served as the Joint Secretary and Director of East Asia and China division, is expected to deal with a rising China. Moreover, Gokhale along with the Indian Ambassador to China Gautam Bambawale, are in the forefront of bringing a fundamental change in India's policy towards its eastern neighbour.
News18 noted that Gokhale, as a veteran diplomat, understands that Doka La won't be an "isolated incident."
However, he would have to take India's ties with China further despite the border dispute and the conflicting interests at the world stage.
According to a report in The Hindu, Gokhale will also have to repair the perception that India is losing out to China in terms of political influence in South Asia.
South China Sea and ASEAN
Like the Doka La standoff, China's military buildup in the strategically crucial South China Sea threatens countries in the region — most of whom are ASEAN members.
With an eye to keep China in check, Gokhale, with his expertise in East Asia, would also have to boost ties with Japan, which is already a part of an anti-China Quad.
India's relationship with ASEAN countries, whose leaders were recently part of the Republic Day celebrations in India, will be of paramount importance in the coming two years.
As noted by this Firstpost article, ASEAN is also emerging as India's answer to tackling China.
"ASEAN countries are increasingly looking to India to help ensure smooth access to vital sea routes while degrading the vulnerability quotient inherent in the face of China's aggressive behaviour in the South China Sea. As Vietnam and Philippines are grappling to secure some disputed areas from China's encroachment, ASEAN would like India to focus more on enhancing connectivity and development of sea lanes," the article noted.
Pakistan remains a sore point
Pakistan will continue to be a major problem area for the new foreign secretary, say media reports. The reasons for it are many – like India's lack of high-level engagement with Pakistan since 2016, owing to a trust deficit to Donald Trump's tweet condemning the continued sanctuary to terrorism.
According to News18, if Pakistan continues to back Taliban in the aftermath of the 1 January tweet, it would be a major security nightmare for India and the neighbourhood.
Neighbourhood is in a mess
As noted by this Hindustan Times report, Modi's neighbourhood policy has been in a state of flux. This is despite the government's policy of "neighbourhood first."
While the report noted that ties with Sri Lanka, Bangladesh and Afghanistan are stale while the Maldives — which Modi has not yet visited — and Nepal have been badly affected due to the rising Chinese influence. Moreover, SAARC has been in suspended animation ever since India conducted surgical strikes against terror launchpads across the LoC.
With inputs from PTI
Explainers
The US Citizenship and Immigration Services (USCIS) has said non-immigrant workers who lose their jobs might be under the mistaken assumption that they have just 60 days to leave the country. Here's how you can extend your stay in the US to find another job
World
The Centers for Disease Control and Prevention has said the Candida auris is spreading at an 'alarming rate' and that 30 to 60 per cent of infected have died. Some strains of the fungus are resistant to antibiotics – making it deadly to the elderly and the immunocompromised
Explainers
He Lifeng's appointment comes as growth is slowing and Beijing's approach has shifted decidedly back toward a reliance on state-owned enterprises and tight party supervision