Venkaiah Naidu says guns can never be successful in democracy, asks Naxals to be part of electoral process
M Venkaiah Naidu appealed to adivasi communities to support and encourage people who bring change through democracy and not those who promote violence
New Delhi: Vice-President M Venkaiah Naidu on Thursday appealed to the adivasi communities to support and encourage people who bring change through democracy and not those who promote violence.
Speaking at the 15-day Aadi Mahotsav event in New Delhi organised by the Tribal Affairs Ministry, Naidu stressed there are people in the tribal areas who try to encourage extremism and terrorism by propagating the notion that guns are the only solution to all problems.
"Let me say that guns can never be successful in a democracy. There can only be loss through guns. There (the tribal areas) nowadays the naxalvadis or the maovadis want to bring about change. If they are really interested in change and believe in their ideology then they should participate in democracy... They should go to the people with their beliefs, encourage people and win elections and then later try to implement their ideologies," Naidu said.
Naidu also said that bombing streets, damaging hospitals, and not letting government schemes reach the tribal areas are not ways by which the community can be helped.
"I want to appeal to my adivasi friends that they should encourage and respect people who believe in democracy and bring in change and not those that encourage violence," he said.
The VP said the only way to bring change is through the ballot. The gun, he said, is first used to kill and then later kills its owner.
Stressing on the need to bring the tribals into the mainstream of society, Naidu said it was also important to ensure that they retain their culture.
The tribes constitute over eight percent of the country's population, amounting to over 10 crore people.
Aadi Mahotsava, a fortnight-long festival to promote the tribal culture, cuisine and commerce is being organised at the Dilli Haat area in New Delhi and will continue till 30 November.
It will feature an exhibition-cum-sale of tribal handicrafts, art, paintings, fabric, jewellery through 204 stalls.
Over 750 tribal artisans and artists from over 25 States will be participating in the festival.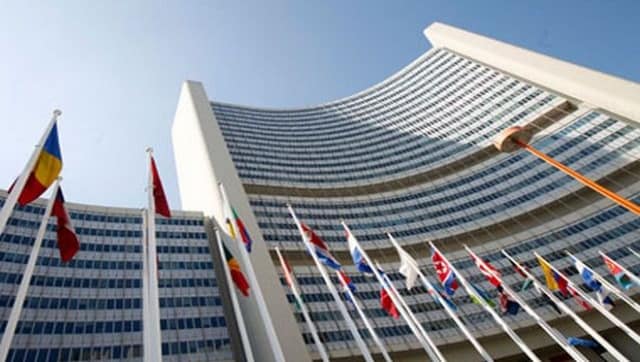 India
India to focus on counterterrorism, maritime security and peacekeeping during UNSC presidency in August
India
Bernie Sanders, Jeremy Corbyn and their ideological masters China have successfully planted five myths about socialism and Communism in the minds of the impressionable
India
ROTAVAC 5D is a unique rotavirus vaccine formulation that can be administered without buffer