Venkaiah Naidu advises Telangana, Andhra Pradesh to promote Telugu as language of administration
He advised Chief Minister K Chandrasekhar Rao and his Andhra Pradesh counterpart N Chandrababu Naidu to give priority to Telugu, saying the language of administration should be the one which people understand
Hyderabad: Vice-President M Venkaiah Naidu on Monday advised both Telangana and Andhra Pradesh to make Telugu the language of administration as well as a compulsory subject for people to get government jobs.
"I am not saying Telugu should be the medium of instruction but everybody should compulsorily study Telugu as a language and as a subject," he said, while speaking at the civic reception hosted by the Telangana government in Hyderabad.
He advised Chief Minister K Chandrasekhar Rao and his Andhra Pradesh counterpart N Chandrababu Naidu to give priority to Telugu, saying the language of administration should be the one which people understand.
Describing English as a "disease", he said it had gripped all. "I know it will not go away easily. Its medicine is also not easy. It has spread like an infectious disease," he said, while clarifying that he is not against English.
The vice-president said some people learn English for fashion but mostly do it to get jobs.
He feels that language and sentiments should go together and the language promotes the culture.
Naidu also advised the two chief ministers to sort out all the problems between the two states through dialogue.
He hoped that they will work together in strengthening both the states to make them more prosperous.
Sports
A statement issued on behalf of Premier League players said: "We feel now, more than ever, it is important for us to continue to take the knee as a symbol of our unity against all forms of racism.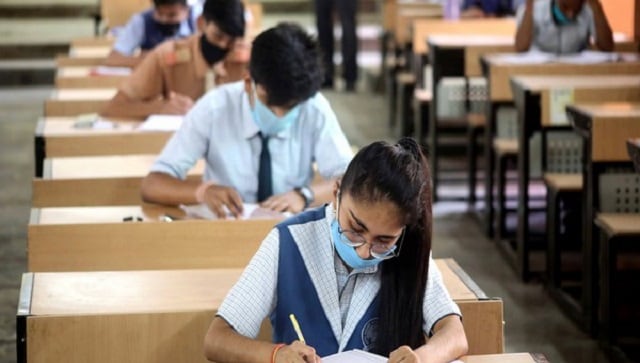 India
The results of the BIEAP inter class were calculated on the basis of an alternative evaluation criteria, which takes into account marks scored in Classes 10 and 11
India
AP Inter Manabadi Result 2021 DECLARED LATEST Updates: The education minister said that a minimum of 35 percent marks were given to students who were repeating the AP inter exams and those who were failing in any exam, check for details at Firstpost.com