Varavara Rao under house arrest: Poet-activist says police framed him in Bhima Koregaon violence case based on false statements
'I am saying it from the beginning, that on basis of false statements, a case was filed against me. I have faith in the law,' Varavara Rao said.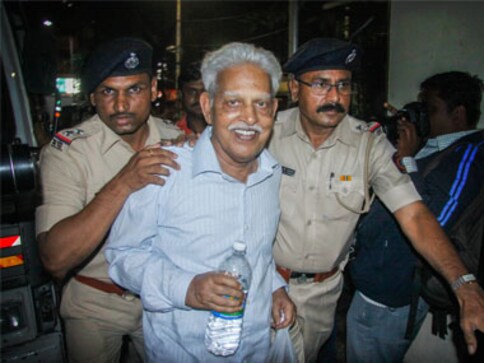 Hyderabad: Varavara Rao, one of the activists who has been put under the house arrest in Hyderabad for having alleged links with Communist Party of India (Maoist) in connection with the Bhima Koregaon violence, said on Thursday that the police has framed him in this case on the basis of false statements.
"I am saying it from the beginning, that on basis of false statements, a case was filed against me. I have faith in the law," he said.
On Wednesday, the Supreme Court directed the Pune police to keep the five accused activists — Rao, Arun Ferreira, Gautam Navlakha, Vernon Gonsalves and Sudha Bhardwaj — under house arrest till 6 September. These activists are under police scanner for having links with Maoists and also being allegedly involved in triggering violence at Elgaar Parishad, an event to mark the 200th year of the Battle of Bhima Koregaon, in Pune that took place in January this year.
Speaking to ANI, Rao's lawyer Mihir Desai, said that these latest orders of house arrest for the arrested activists clearly show that the judicature is perturbed by the sudden act of authorities to imprison them.
An outrage grew over the detention of these activists after scores of leaders from various political outfits of the country said that it is an attempt to stifle dissent. Janata Dal (United) leader Pavan K Varma on Wednesday told ANI that if the Narendra Modi-led government failed to produce any evidence against the imprisoned activists then the current scenario will exude a reflection of Emergency.
Senior Congress leader, Salman Khurshid, also towed the same line and said that "an atmosphere of imposing restrictions on dissent is growing in India". He also added that the many people who are raising their voices against the Centre are being suppressed.
First Cricket News
IPL 2021, LIVE Cricket Score, CSK vs SRH (Chennai Super Kings vs Sunrisers Hydrebad): MS Dhoni tosses the coin, but SRH win the toss and David Warner decides to bat first. "It looks like a different surface than we expected. The pitch has a nice grass covering, we are looking to put runs on the board and win. Two changes - Abhishek Sharma and Virat Singh make way for Manish Pandey and Sandeep Sharma," said Warner. MS Dhoni said he would have bowled anyway. "We were looking to bowl first. There is grass but the pitch looks tacky. There was a lot of dew last evening, and whenever there's dew, we prefer to bowl first. Lungi Ngidi and Moin Ali come back in playing 11 for Bravo and Tahir," said MSD at the toss.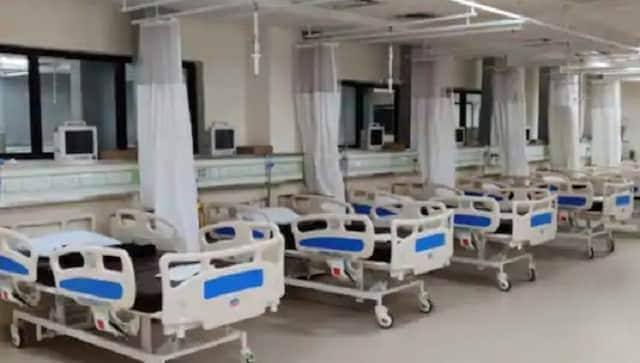 India
The oxygen supply in the hospital reportedly ran low for several hours, and there was a delay in the arrival of an oxygen tanker to the hospital
First Cricket News
Sack him as captain if you must, but as a batsman David Warner's name should have been one of the first on the team sheet.